Dostie matches career high with seven goals in loss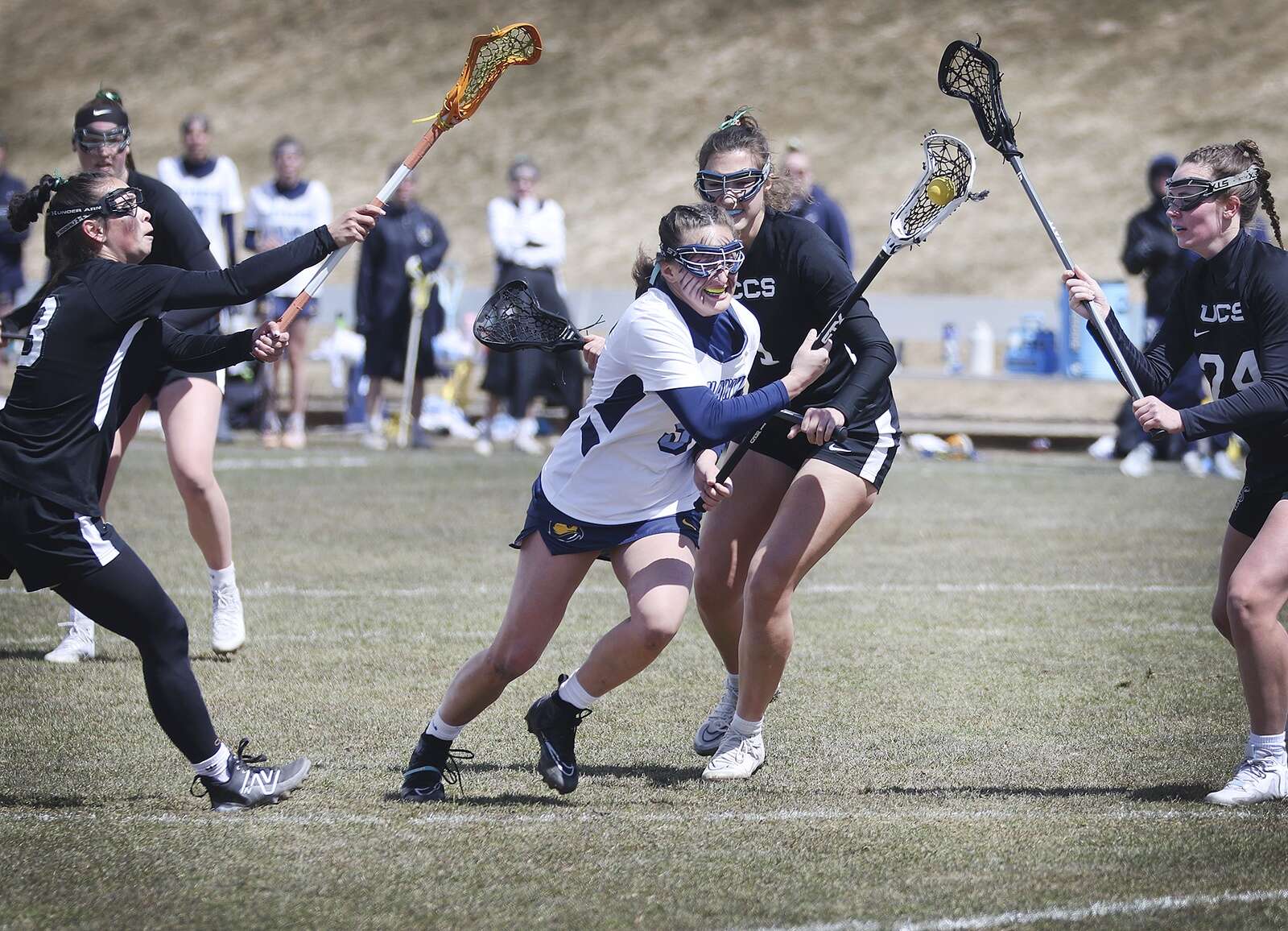 The Fort Lewis College women's lacrosse team welcomed the University of Colorado Colorado Springs to town Friday for its home opener. Playing on a blustery day, Haley Dostie still got hot for the Skyhawks and scored seven goals in the contest, matching a career high.
Dostie scored all five of FLC's goals in the first half and FLC only trailed the Mountain Lions 7-5 at halftime. UCCS, however, scored the first five goals of the third quarter to pull away and eventually win the game, 16-10.
Dostie's first goal, assisted by Caprietta Abbadessa, tied the game 1-1. Her second goal, shot from the circle, tied it 2-2. Dostie then scored with 1:15 remaining in the first to cut UCCS' lead to 4-3 heading into the second.
UCCS scored the first three goals of the second, including two on free positions, but FLC got two more late goals from Dostie to stay close.
UCCS scored eight goals in the third, including two on free positions and the rest from the circle.
Mikki Brown scored with 7:59 remaining to stop the Lions' run. Kaylin Vanzant also scored for FLC, but the Mountain Lions took a 15-7 lead into the fourth.
FLC won the final quarter, 3-1, but was unable to overcome the Mountain Lions. Dostie and Ellie Martinez scored on free position shots to start the quarter and then Dostie scored once more late, also on a free positions. FLC scored on 4-8 free positions in the game while UCCS went 4-7.
Dostie has now scored 23 goals this season. Brown and Diamon Valasco were also credited with assists on Friday.
Goalie Averi Basso made six saves in the loss while Madison McGriff made 11 stops for UCCS. FLC out shot UCCS 32-27, but UCCS had a 22-21 edge in shots on goal. Olivia Evans and Brielle Fannin both scored four goals to lead UCCS.
FLC is now 0-5 overall and 0-2 in the Rocky Mountain Athletic Conference while UCCS improved to 2-6, 1-1.
FLC will next play CSU Pueblo (1-5, 0-2 RMAC) on Friday in Pueblo.