Colorado Mesa wins team title
The Fort Lewis Cycling team finished second at the 2021 USA Cycling Collegiate Mountain Bike National Championships held Thursday through Sunday at Purgatory Resort.
"I think we did really good for how young the team is," said FLC head endurance coach Chad Cheeney. "I was proud of them all."
Colorado Mesa had the team title pretty much wrapped up heading into the team relay on Sunday. CMU , however, went out and won the final event of the championships anyway and ended up finishing first in the varsity team omnium standings with 712 points.
Fort Lewis trailed CMU by 80 points heading into the team relay and was 14 points ahead of Brevard University. After three riders in the team relay, FLC was in fifth place, trailing Brevard. Cobe Freeburn, however, passed three of the riders ahead of him to help Fort Lewis finish second in the event and hold onto to second place in the team omnium standings.
"I think he was confident in his speed to catch the three ladies ahead of him," Cheeney said.
In the team relay, a woman has to do two laps and a man has to do the other two, but they can race in any order.
Toby Hassett started for FLC, followed by Natalie Quinn, Ruth Holcomb and Freeburn.
Brevard finished third in the race and third in the final team standings.
The downhill finals were also contested on Sunday. Will Farmer led FLC with a third-place finish. Farmer also reached the podium in the dual slalom on Saturday, placing fourth after missing the final gate.
"I feel so blessed and so fortunate to make two podiums," Farmer said.
Brevard's Tyler Clark won the downhill title, followed by his teammate, Tyler Orschel.
Fiona Dougherty led the FLC women in the downhill, despite crashing, with a sixth-place finish. Brevard's Erica Leonard won the downhill title.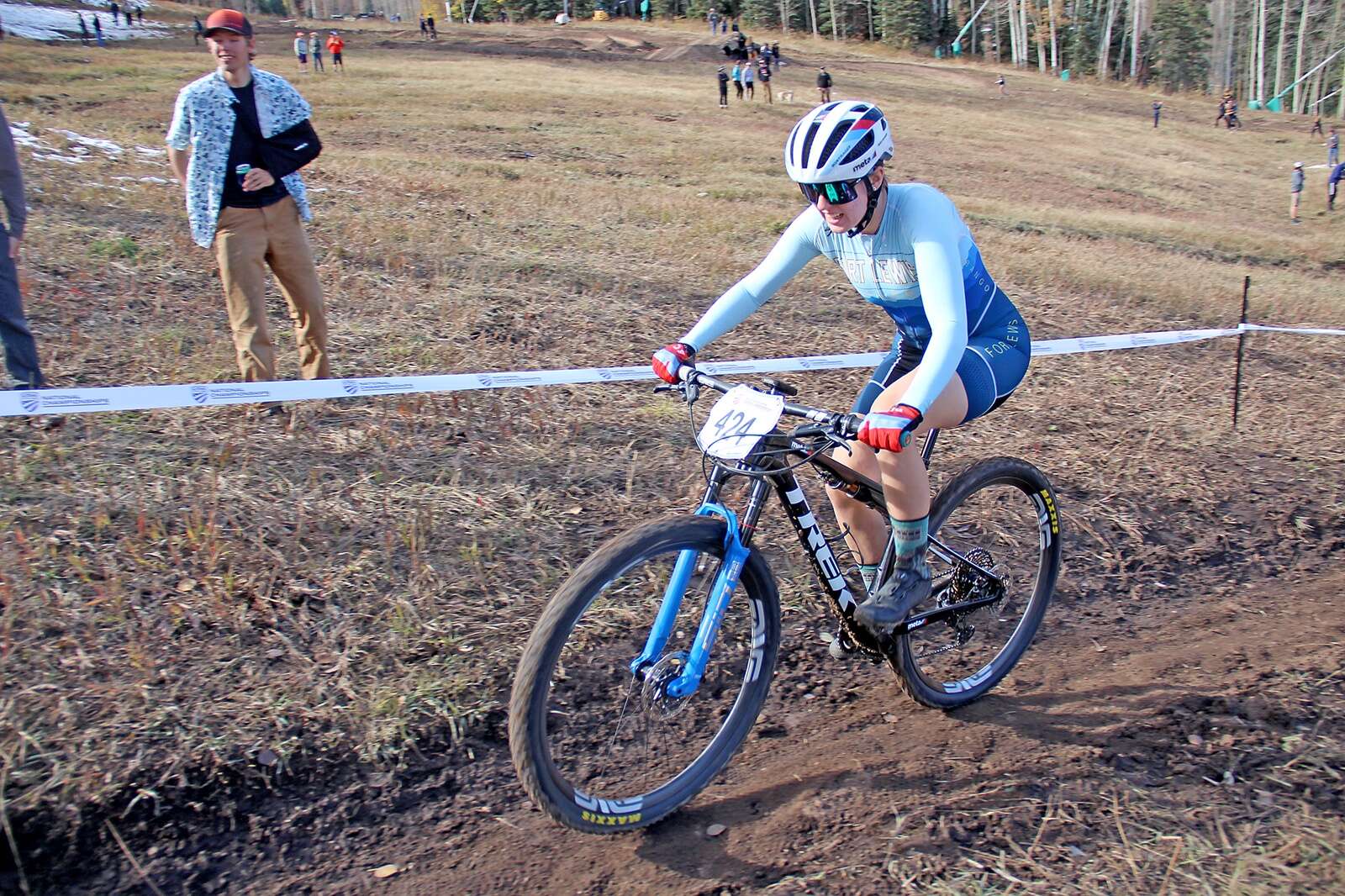 In the short-track cross-country race on Saturday, Natalie Quinn scored her second third-place finish at the championships to lead FLC. The rest of the top-five, however, were from Mesa, led by the champion Madigen Munro.
Toby Hassett also reached the podium for the FLC men with a fourth-place short-track finish. Orschel won the race, and the individual omnium title. Mesa's Lauren Lackman won the varsity women's omnium title.
Results can be found at https://my.raceresult.com/184164/
See Wednesday's edition of the Durango Herald for the complete story.