Day two of Snowdown, Durango's annual, wild wintertime festival, heated up to the danger zone during the Hot Wing Eating Contest at Animas City Theatre.
There were tears. There were vomit buckets. There were faces covered with the spicier-than-spicy hot sauce on Cuckoo Chicken House's wings.
For the 11 competitors, the contest was a test of fortitude. The heat from the wings built over time, and contestants had to wait between rounds, feeling the burn of the last wing while looking at the next one. The prize? Certificates for free chicken from Cuckoo's Chicken, Pabst Blue Ribbon merchandise and, of course, bragging rights.
Mark Mitchell, dressed as Jeff "The Dude" Lebowski from the film, "The Big Lebowski," won first place after eating 14 wings. The three-time champion trained for months for the competition, but this was his last eating competition ever, he said.
"I feel disgusting," said Dylan Lewis, the second-place winner, after the competition. "I grew up as a vegetarian. ... I'm making up for lost time."
Lewis, a Durango resident, managed to eat 13 wings, which Cuckoo's Chicken co-owner Chris Redding said were spicier than the spiciest item on the menu. To top it off, Redding put extra sauce on the last round of wings.
"I took all his money playing poker last night," Mitchell said about Redding. "He was trying to punish me."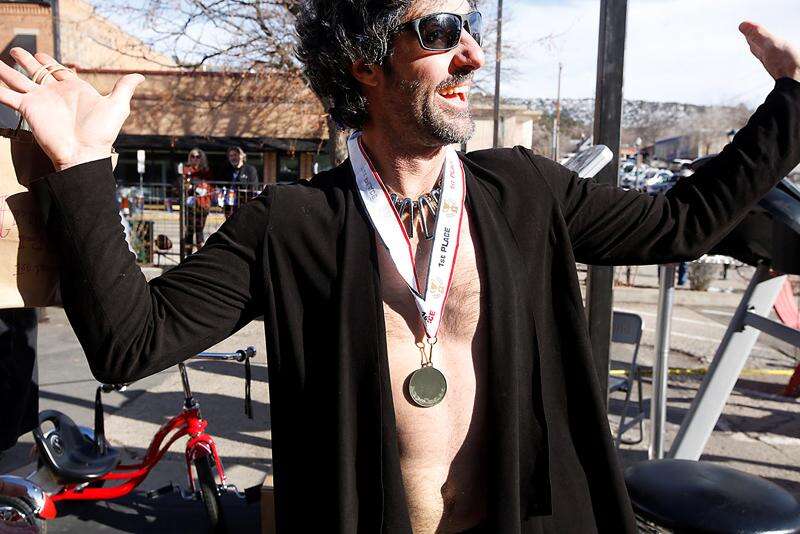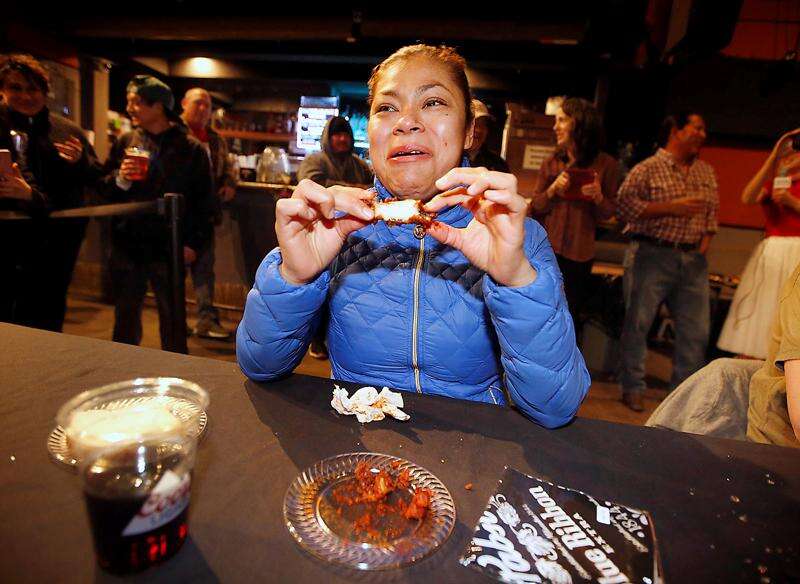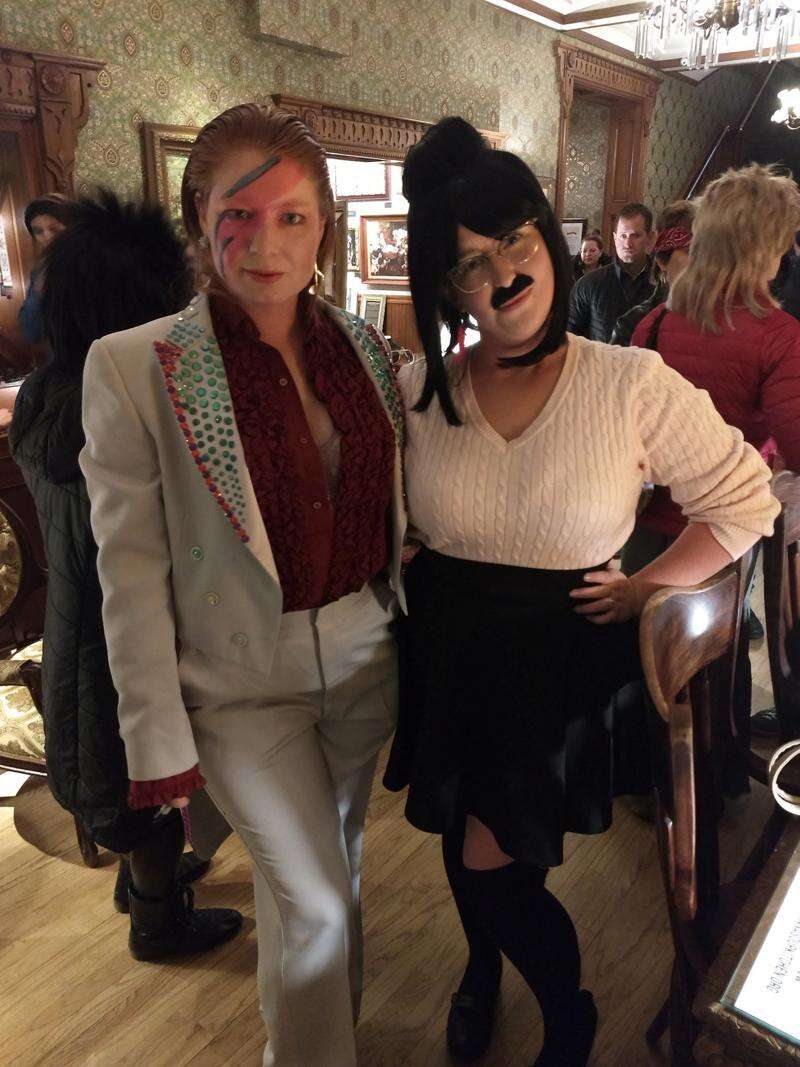 Oyster slurpin'Highway 3 Roadhouse was packed with people trying to see how many oysters competitors could slurp down in a minute during Snowdown's slimiest competition.
David Brandon won first place in the men's division after guzzling 60 oysters in 60 seconds.
CJ Wise almost matched Brandon. She won first place in the women's competition with 59 oysters in a minute.
"That's normal. We've had more than that in the past," said organizer Chuck Norton. Colin Shirlow, or "The Oyster King" as some may call him, earned a Guinness World Record in 2005 for eating 233 oysters in three minutes.
The little royalsEvery year, the young tykes get a chance to become royalty – Snowdown style – and become the festival's junior king and queen. In 2020, Carter Imel, from Park Elementary, became king, and Teagan Kroeger, from Sunnyside Elementary, became queen. Give them a bow, Durango.
Mini wheels keep on turning
About 100 people turned out to watch one of Snowdown's classic competitions, the Mini Bike Derby at The Balcony. With knees knocking elbows, the racers competed for the 2020 title of fastest mini bike racer. The only rules were to have fun, be safe, chug a beer and go as fast as possible.
Arlo Grammatica, who works at Ska Brewing, won the competition with a time of 29.32 seconds – no training or practice required.
However, since the first-place prize, one-sixth of a keg, came from Ska Brewing, the keg went to second-place winner, Isaha Casias, a Durango resident.
"Drinks on me!" said Casias, who completed his chug-and-race around the second-story balcony in 29.5 seconds.
A crawl without the alcohol
Yes, you can have fun without alcohol.
About 20 people joined Snowdown's first Mock and Roll event, a pub crawl celebrating the art of the mocktail. As the crew bounced among five bars on Main Avenue, they enjoyed tasty beverages and meeting new people – without any liquid courage.
More and more bars around Durango are carrying mocktails. A crawler favorite at Down the Rabbit Hole was the virgin paloma, made up of grapefruit, lime and agave, but the fancy drinks with natural ingredients at Cantina were one crawler's favorite. The crawl ended with an after-party, including a show at Eno Cocktail Lounge featuring Diabolical Sound Platoon, and prizes like the ever-sought-after Purgatory lift ticket.
"Alcohol will always hold a place in Snowdown," said Candice Seay, i.e. Nikki Sixx from Mötley Crüe, who works with Young People in Recovery. "I just hope it inspires future years of Snowdown to include non-alcoholic events for non-drinkers in our community or anyone who wants to take a night off."
smullane@durangoherald.com