It was raunchy. It was funny. It was pure rock 'n' roll. Durangoans officially launched Snowdown 2020 on Wednesday with the annual Fashion Do's and Don'ts event.
"As a product of the '50s, the theme this year was a bunch of flashbacks for me. That's my era," said Durango resident Terrie Larkin.
The show featured music from the '50s to the '80s, fishnets, fake breasts and in-line skates.
In one crowd favorite, "Hillary Clinton" dragged "Donald Trump" down the runway by a ball and chain as "Jailhouse Rock" blared in the background.
"Jimi Hendrix" owned the runway (and Hendrix's classic sex appeal). Tina Turner and the Hot Flashes closed the show with a rendition of Tuner's "Rollin' on the River" that brought the crowd to its feet.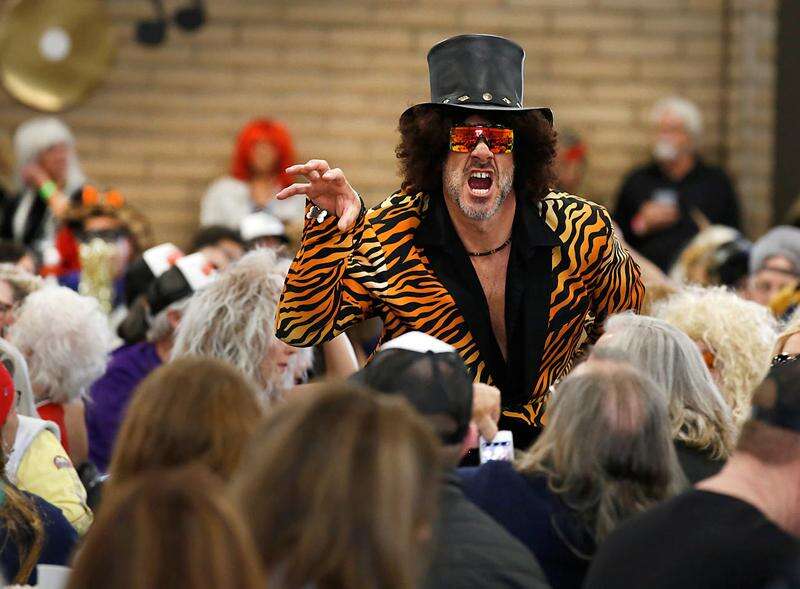 •••
The party didn't stop there. Snowdown started with a bang, holding 29 events its first day. Parents walked across heaps of Lego toys. Kids put on their own Follies event. And snow-goers competed in events ranging from the frivolous to the creative.
Frisbee ... with keg caps?The Balcony Bar & Grill hosted Snowdown's annual Keg Cap Frisbee competition – the competitive sport of tossing keg caps into buckets to earn points. The winner, Ben Stewart, walked away with an impressive 85 points.
Leaning towers of cardsSnowdown isn't just for the adults. Students took part in a fierce House of Cards competition to see which teams could build the tallest tower at Office Depot in Durango. The high school team that took first place in its division built a 13-story, 92-card, 32-inch-tall tower. Team S.O.L. R.O.C.K.R., the first initial of each participant's name, took first place in the middle school division.
The art of butt dartsIn a derrière-oriented twist on a game of quarters, people tried to toss quarters into glasses using only their still-clothed butt cheeks at 11th Street Station. The winning team, The Presidents of the United States of Your Butt, successfully passed through obstacles like sitting on chairs and hopping – all while clenching the quarters. Then the final round, they packed as many quarters as possible between the cheeks and launched them into glasses.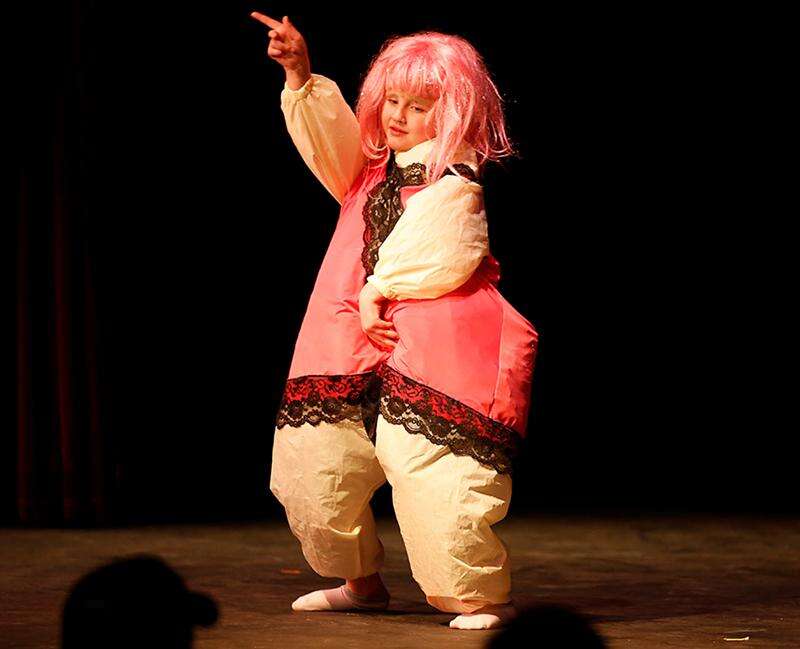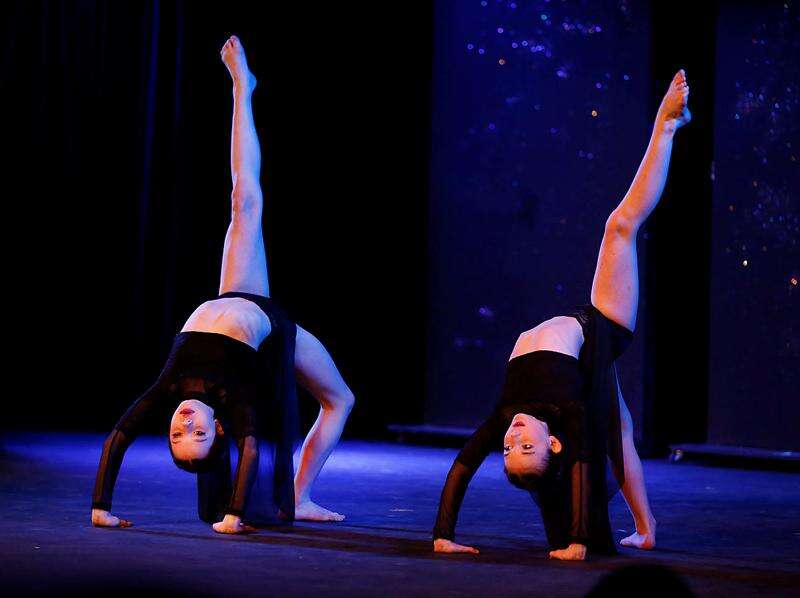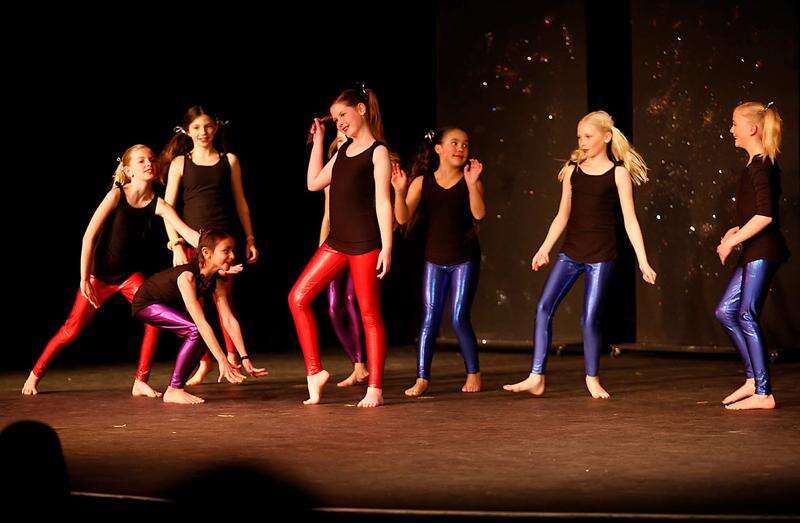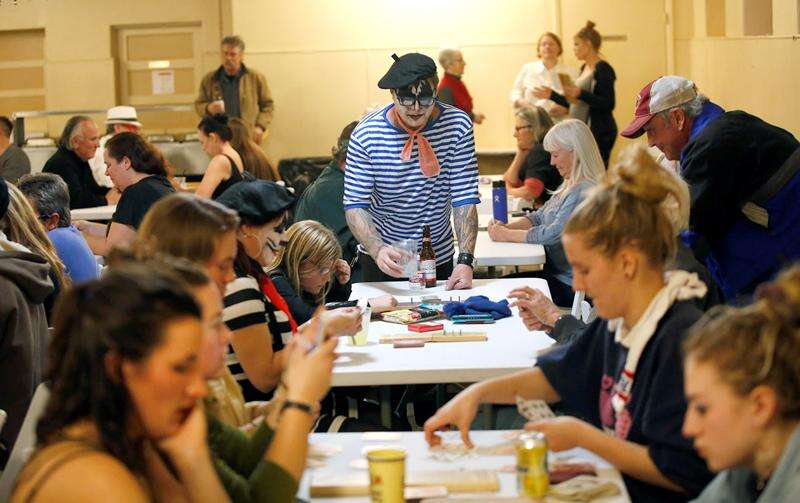 A creative cocktail mix-offThere were some hard rock cocktails shaking at Snowdown's 42nd annual bartenders contest at Starlight Lounge.
Syringes, white lines of powder, CBD extract, coffee liqueur and cherry-infused bourbon covered the bar as seven bartenders competed for first place using original creations.
In a first for the event, a third-place tie was decided with a beer chug-off. The winner was Mike Richardson with a Speedball cocktail.
The judges awarded second place to Art Aquayo, representing Taco Boy, for his tequila, cherry liqueur and lime juice drink deliciousness. While some spent months honing their recipe, Aquayo said he came up with the idea for his in the 30 minutes before the competition.
For the second consecutive year, Jana Goldstein won first place and a $50 tab at the bar with her drink After Hours Cherry Sipper, inspired by her fall spent picking Hermosa cherries. Judges were wowed by her cocktail, which featured a cherry-infused bourbon and a second bourbon infused with cacao nibs and cinnamon. To carry the cherry-themed drink across the finish line, she topped it with cherries straight from Italy.
Goldstein said this was her 10th year entering the contest, and she can't wait until next year's event.
Party on, Durango. Schwing!