Winter carnival comes to a close with a clean report from DPD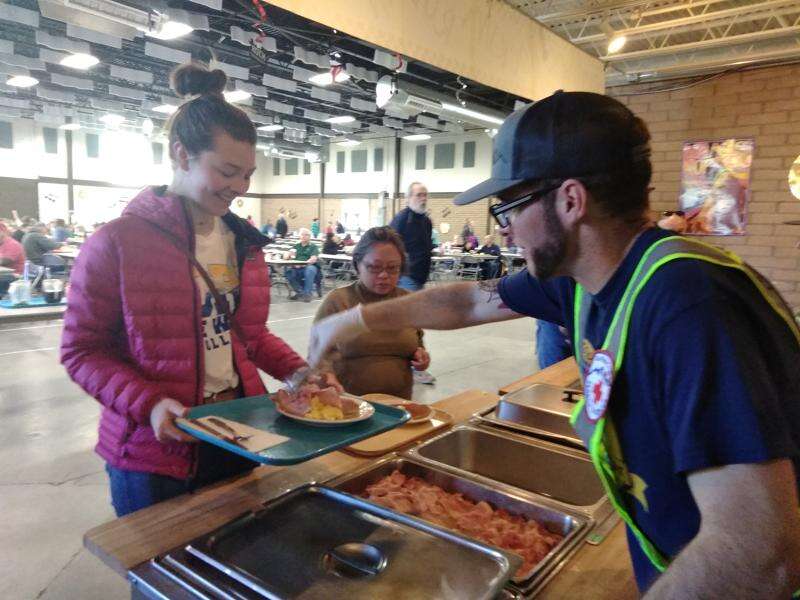 Unlike the Rolling Stones' 1969 free concert at Altamont Speedway, where Mick and the boys hired the Hells Angels to handle security, Snowdown 2020, "A Rockin' Snowdown" came to a sedate end on Sunday.
"Snowdown crowds this year were pretty well-behaved," said Sgt. Will Sweetwood of the Durango Police Department. "Everyone seemed pretty chill. We even had very few bar fights, which is amazing."
Sweetwood reported the DPD issued nine DUIs between Wednesday and Saturday, the prime party days for Durango's annual winter carnival.
Snowdown 2020 will go down as Durango's most studied of the 42 annual winter bashes. Fort Lewis College School of Business students conducted economic impact surveys, sending out data collectors to many of the 162 events held this year.
Students surveyed participants about where they came from and the amount of money they spent during their Snowdown escapades. Later, they will collect additional data to determine the economic impact of all the winter fun.
Julie Oskard, Snowdown propagandist, said she was unsure when the study will be released, but said it will include data yet to come out, like sales tax receipts for January and February.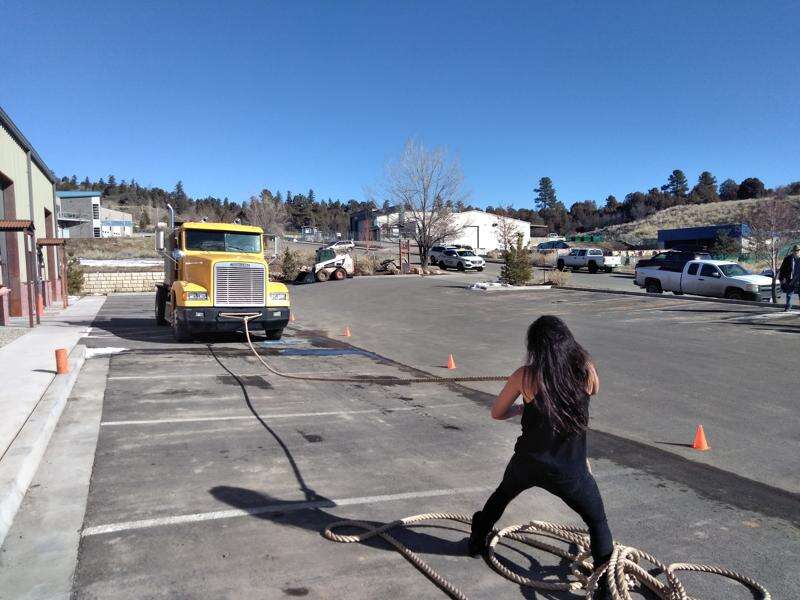 Jessica Coats started out her Sunday with a workout, pulling a 5,400 pound, single-axle Freightliner semitrailer 60 feet.
"My best time is 28½ seconds," Coats said.
Drew Malhmood, co-owner of Illete Fitness, said this was the second year the gym has sponsored the truck pull.
"We just put the truck in neutral and let people pull it," he said.
The contest was set to go for three hours. At the end of the day, the winners of a men's and women's division would be notified by phone. Entry fee was $5 with the money split between the winners of the two divisions.
At The Garage, co-owner Clinton Holnback was organizing the last of seven Snowdown events hosted by the nightclub and billiard hall, an 8 Ball Billiards Tournament.
"This is a great event. It comes at the right time," Holnback said of Snowdown. "If you look at sales receipts, they go down through January and they really drop in February. It's good not only for bars, but all the businesses. There's a lot of family events that I think get people out who rarely participate in the night life."
At the La Plata County Fairgrounds, members of La Plata County Search and Rescue estimated they would feed about 700 people at the group's Pancake Breakfast and Silent Auction fundraiser.
With about an hour to go for the event, Josh Clarke, handling syrup duties, said, "We've definitely served hundreds already."
parmijo@durangoherald.com