Montezuma-Cortez set to host Bayfield, Durango and Ignacio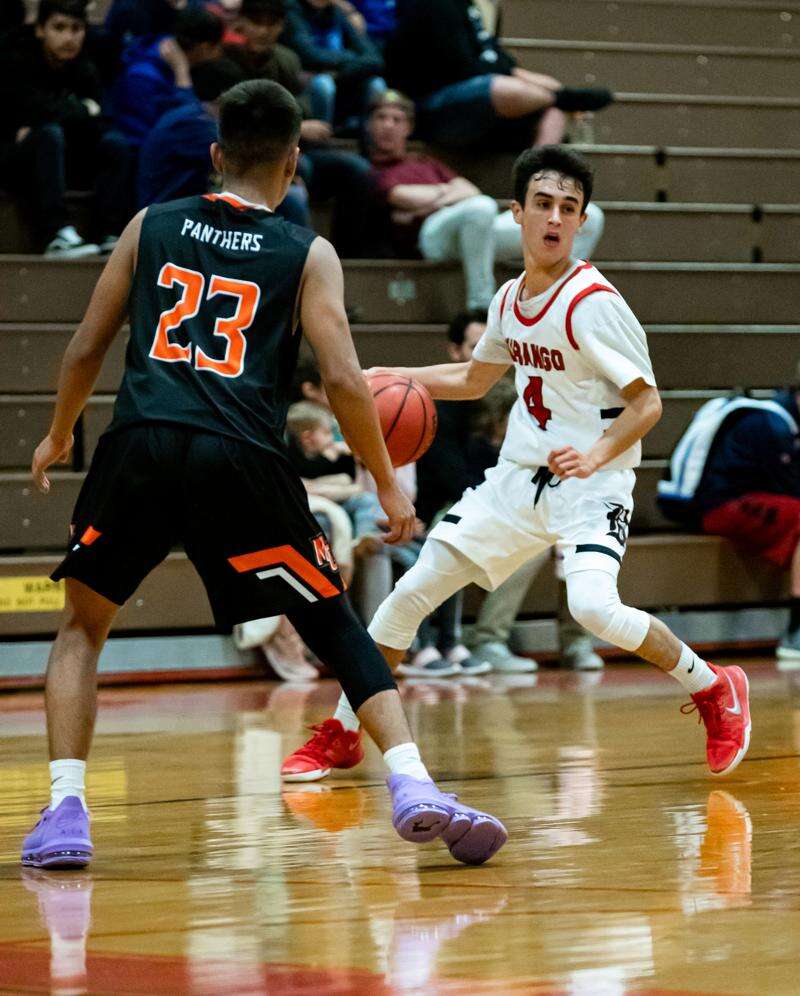 Four years ago, the Southwest Classic was a novel idea to bring some of the biggest boys basketball teams in Southwest Colorado together for a lively end to the non-conference season. Now, it's finally Montezuma-Cortez's turn to host the event that has turned into must-watch basketball.
Rivals Bayfield, Durango, Ignacio and Montezuma-Cortez will meet Friday and Saturday in the four-game event. Play will open at 5 p.m. Friday with Class 3A Bayfield (1-6) taking on 2A Ignacio (5-0) in the Pine River Rivalry showdown. That game is followed by one of the biggest rivalries in the region when Class 4A Durango (6-5) faces Montezuma-Cortez (4-3).
On Saturday, Durango will play Bayfield at 1 p.m., and Cortez will play Ignacio at 3 p.m.
For Ignacio High School, ranked No. 5 in Class 2A, its a chance to end a three-year winless streak in the event. The smallest school in the tournament, Ignacio has yet to beat either Bayfield or Montezuma Cortez. The Bobcats last beat the Bayfield Wolverines in February 2015. IHS head coach Chris Valdez believes in order to get the Bobcats in the win column, his team will have to do the little things well.
"These bigger schools might be taller or more athletic than us, but we have plenty of good attributes," Valdez said. "We need to exploit Bayfield in their weaknesses and shine on our strengths. Our transition game and the intangibles will be big for us."
The Bobcats have won three consecutive games in the San Juan Basin League, including a 72-32 win Tuesday at Dove Creek. Valdez said his team will use its quickness and transition game to limit the Wolverines' opportunities and try to improve upon a low shooting percentage.
"Bayfield will try and slow it down, and we saw that against Limon," Valdez said. "They'll also try and slow it down and be systematic when they have to. We're getting a lot more patient defensively, and when they make those extra passes, it's just as much time for them to make a mistake as us, so we have to be smart."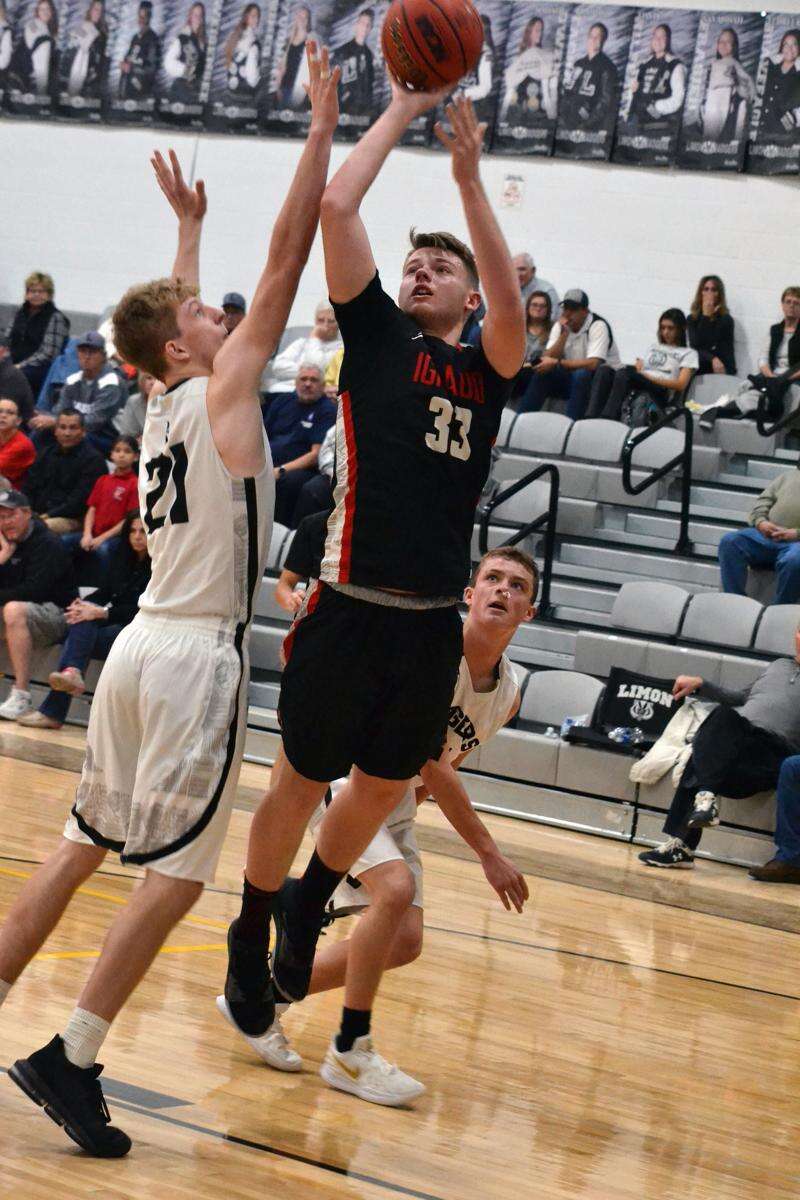 The Bobcats are led by juniors Brady McCaw with 12.4 points per game, while Bryce Finn has 11 and Ocean Hunter has averaged 9.8 per game.
Montezuma-Cortez started off the season ranked No. 11 in Class 3A but has since slipped after losses to a pair of talented Utah schools and were stunned by Mancos. The state tournament-hopeful Panthers are ready to put 2019 behind them and get a promising 2020 off to a good start in front of a sure-to-be raucous crowd in "The Jungle."
Panthers head coach Mike Hall said his team is healthy and ready to protect home court coming off the holiday break.
"It was a much-needed break," Hall said. "They needed to get healthy. Sickness got to us a bit. Friday's game, we've got to control the tempo and pace of the game. We know how athletic Durango is, and we have to play our game."
The Panthers are led by senior guard Teagan Whiteskunk, who has averaging 19.7 points per game. He broke a school record with 10 3-pointers in a game against Moffat County earlier this season. Titus Jackson has averaged 15 points per game, while Andrew Wood has another 11.8.
Durango and Cortez opened the season against one another, and the Panthers made the most of 39 Durango turnovers in a 59-46 win.
"We know Durango has weapons in Anthony Flint and Jordan Woolverton. They've been good, for sure," Hall said. "I think keeping them off of the boards will be big, and we also need some of our other role players like Giovanni Carta and Blake Keetch to step up, as well."
For Durango, head coach Alan Batiste knows it's a big chance to set the tone for the rest of the season. After the Demons picked up a win against Bloomfield on Saturday, they will look to remain undefeated in the new year. DHS went winless for the second consecutive Southwest Classic last season with losses to Bayfield and Cortez.
"I think it's good to see Cortez again because we know each other," Batiste said. "The boys know all of their tendencies, strengths, matchups, and it should be a fun, classic Durango-Cortez game. This sets the bar for how your season is going to end up, so I think this is the game that sets that tone. Win or lose, we want to set a tone for league. We haven't won in this tournament for a few years, and the boys are ready."
The Demons are led by Flint, their sophomore shooter who has found his touch as of late with 13 points per game. Woolverton has been a clutch complement on both ends of the floor with 11.3 points per game and leads the team with 4.9 rebounds per game.
"We've had some guys step up in the last three days of practice, and we want to be more balanced than just a few guys," Batiste said. "With the way this tournament goes, it's a good chance for some of the guys in the gray area to fill those other spots on the floor."
Bayfield will enter the tournament looking for a spark after the Wolverines ended December with a three-game losing streak, all of which were by more than 12 points. BHS will have a chance to earn its first win of 2020 when it travels to Farmington at 7 p.m. Thursday before kicking off the Classic on Friday.
While the Wolverines do not have a senior on this year's team, they still have plenty of firepower. Landon Kennedy has turned into a pure scorer, much like his older brother, Turner. The junior guard has led the Wolverines with 9.5 points per game. Kacey Chandler sits at 6.7 points per game, while Crosby Edwards has chipped in six per game.
Saturday will be a chance for the Wolverines to extend their win streak against the Demons, with their last loss to DHS coming in 2017.
"I think it's going to be good for us, and, hopefully, these games will get us ready for our league," BHS head coach Klint Chandler said. "Both of these games, Ignacio and Durango, it's a big deal whenever we play them, and it's nice to see those teams."
Herald sports editor John Livingston contributed to this report.
bploen@durangoherald.com
WHO:
Bayfield, Durango, Ignacio, Montezuma-Cortez
WHAT:
Southwest Classic high school boys basketball tournament
WHEN:
Bayfield vs. Ignacio, 5 p.m. Friday; Durango vs. Montezuma-Cortez, 7 p.m. Friday; Durango vs. Bayfield, 1 p.m. Saturday; Montezuma-Cortez vs. Ignacio, 3 p.m. Saturday
WHERE:
Montezuma-Cortez High School gymnasium
TWITTER:
@BrendanPloen