Nearby vehicle and power lines also go up in flames early Monday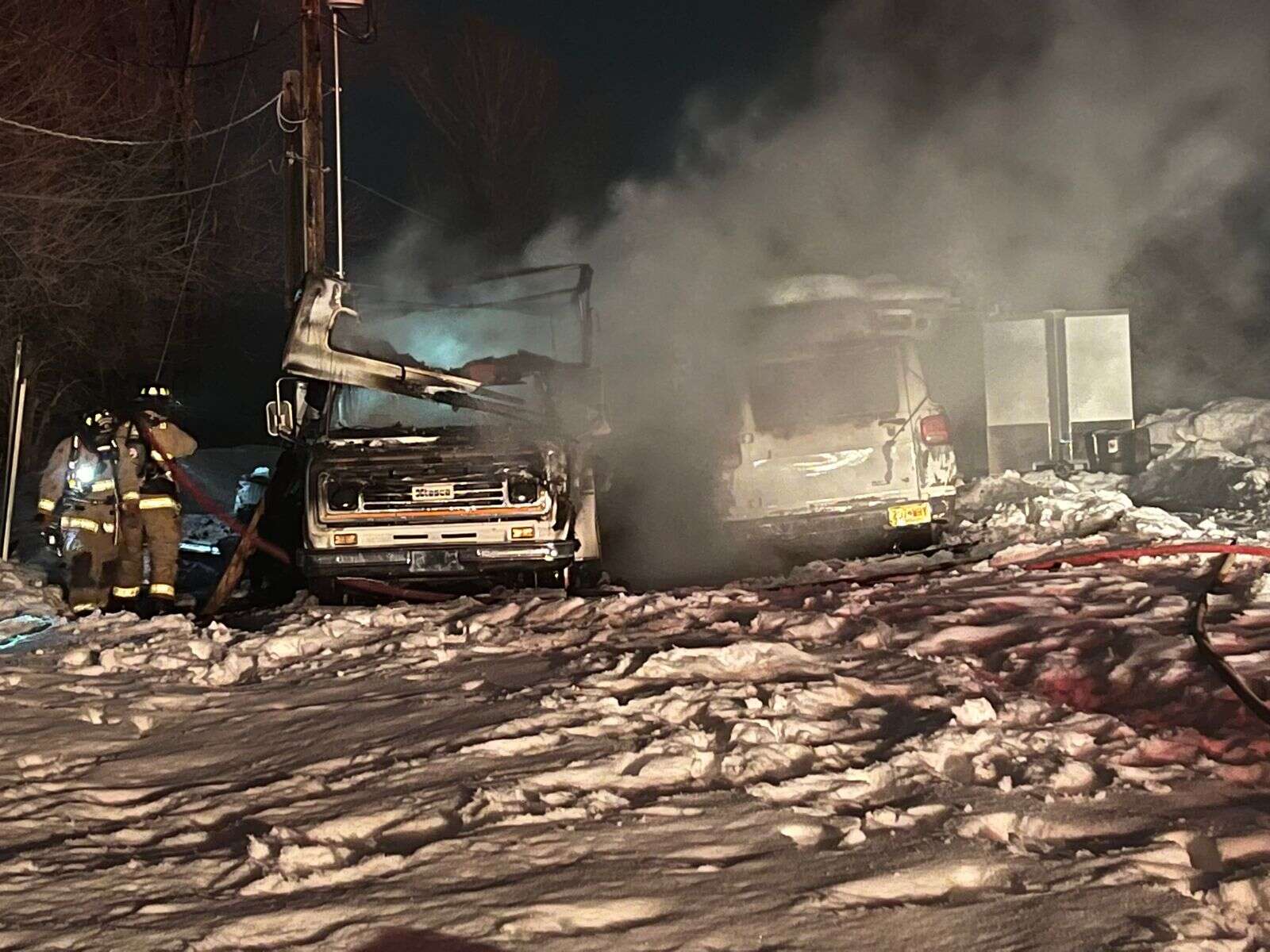 Upper Pine River fire crews worked to put out an RV fire early Monday in Bayfield that also set a neighboring vehicle and surrounding power lines ablaze.
Units were dispatched at 2:58 a.m. from the Upper Pine River Fire Protection District to 1429 Bayfield Parkway in Bayfield. A Bayfield Marshal's Office deputy was the first on the scene, who reported power lines burning next to the blazing RV as well as a nearby passenger van.
The sole occupant of the RV was a 25-year-old woman who had moved a space heater closer to her bed to stay warm. She later awoke to find the bed on fire.
Ten firefighters, two engines, and a Los Pinos Fire auto aid water tender worked to douse the fire, which eventually destroyed the entire vehicle. The contents of the vehicle were also destroyed.
The RV's occupant was taken by medics to Mercy Hospital for evaluation and treatment for minor burns.
Those interested in helping the woman can call the West Colorado Chapter of The Red Cross at (970) 440-7499 for more information.
molsen@durangoherald.com
An earlier version of this story gave an incorrect phone number for the West Colorado Chapter of The Red Cross.