Piedra Vista takes down Durango on home course
One team looked every bit like a soon-to-be state champion. The play of the Durango Demons has made them believe they will be able to contend in their own state, too.
The Piedra Vista High School girls golf team ran away with the team title at the Durango Hillcrest Open on Wednesday. On the lightning-fast greens and in the unpredictable weather conditions at Hillcrest Golf Club, the Panthers recorded a three-player score of 236 to beat the host Demons by 27 strokes.
Piedra Vista, the favorite to win New Mexico's Class 5A state title, was led by senior Shandiin Harper. The Western New Mexico University commit shot 1-over-par 72 to win by 10 shots ahead of eighth-grade teammate Annie Yost.
"I felt pretty good today. I hit a lot of greens and made a lot of putts," Harper said. "The course was playing really short today, and I hit the ball long, so I was able to get on the green in two on a lot on the par-5s."
Harper played the first five holes even-par before she birdied the short but uphill par-4 No. 6, which played only 253 yards. She gave a shot back with a bogey on the always-tough ninth, a 138-yard par-3 with a difficult-to-manage green.
She added back-nine birdies on Nos. 10 and 16, but a closing bogey on No. 18 saw her finish 1 over.
Piedra Vista had two girls, Madyson Current and Gracie Bessey, tie for third after shooting 83. In New Mexico, four players' scores count toward team scores, and the Panthers have plenty of depth with their top-four players.
"I think we are ready to go dominate at state. If we come in focused, we can crush everybody," Harper said.
In Colorado, only the top three players' scores go toward a team score. DHS head coach Kirk Rawles believes the Demons could win the Class 4A title this year in Aurora if he can get three players to average 83 during the two-round event.
Durango's Lilly Tichi, who twice shot 78 last weeks in tournaments in Grand Junction and Fruita to become the first Demon to break 80, also finished with an 83 on Wednesday at Hillcrest.
"I didn't feel great. The front-nine was great, but my back-nine was a mess," Tichi said.
Tichi was 5 over on the front-nine and made a birdie on the par-5 10th. But a double bogey on the short par-4 No. 11 lingered in her mind when she stepped to the No. 12 tee box. On the par-3 requiring a shot over water, she splashed her golf ball in the pond and would go on to record a triple bogey. She made three more bogeys coming in before a tap-in par on 18 sent her into the group tied for third.
"The wind was fine today, but we had a hail storm in the middle that was a little off-putting," Tichi said. "The course was playing great, but those greens were brutal. The break is so hard."
DHS had a breakout round from sophomore Natasha Walcott, who finished solo in sixth place with a 16-over 87. It was her first time breaking 90, and she has trended in the right direction every round so far this season.
"I knew by 16 I was in the clear to break 90 even if I bogeyed the next three holes," Walcott said. "I kept it out of my head and didn't look at the leaderboard at this tournament, but usually I do, so I think that helped a lot."
Walcott got started by shooting even par through her first three holes to settle into the round.
"My front-nine was definitely better than the back for me, but it was a lot of fun," Walcott said. "When I start with bogeys, it never gets any better for me from there. Starting with a par made it all better today."
Also for Durango, sophomore Zayda Mestas shot 93 to place seventh, and junior Summer Bonnar shot 99 to finish eighth. Montezuma-Cortez's Chesnie Patrick, a freshman, led her team with a 100. Durango senior Kathryn Paul shot 102 to tie with Piedra Vista freshman Hailey Drake for 10th.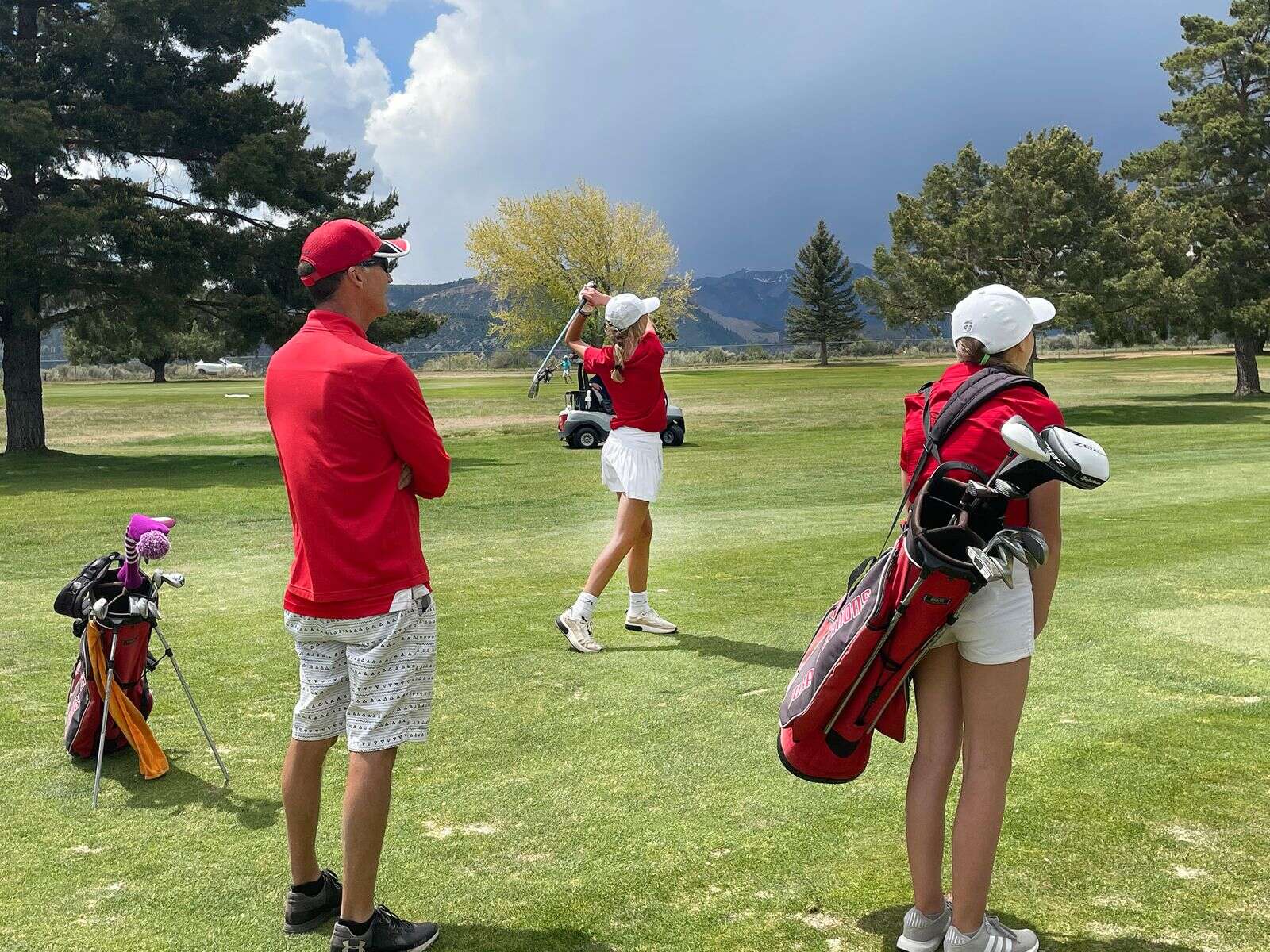 Only four teams attended the small girls tournament with many schools opting to avoid traveling this season because of the COVID-19 pandemic
Montezuma-Cortez was third as a team at 344, and Monte Vista placed fourth in the four-team field at 383.
DHS will travel Monday to San Juan Country Club in Farmington for the final tuneup before regionals at Country Club of Colorado in Colorado Springs.
"We have some work to do, but Natasha breaking 90 is awesome, Zayda is solid and Summer is really close," Tichi said. "You can't ask for much better."
jlivingston@durangoherald.com