Another winter weather advisory starts Wednesday night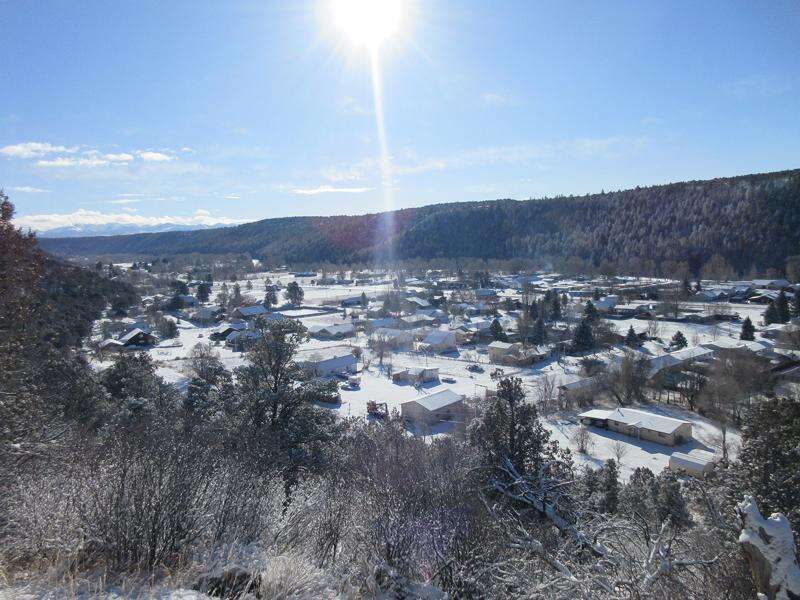 A western shift of a high-pressure ridge over the Pacific Ocean is allowing more storms to reach Southwest Colorado, according to the National Weather Service.
The ridge has been blocking winter snowstorms from the northwest from reaching Colorado, but two weeks ago, it moved out of the way, said meteorologist Megan Stackhouse, with the weather service office in Grand Junction.
"The good news is that it has shifted west, opening the gate for storms to hit your area," she said.
Snowstorms swept through the San Juan Mountains and parts of Montezuma County between Sunday night and Tuesday morning, and another winter weather advisory is in effect from 8 p.m. Wednesday to 6 p.m. Thursday. The National Weather Service is predicting a total snow accumulation of 4 to 8 inches in the mountains, as well as winds as high as 30 mph. Some localized areas may get as much as 15 inches of snow, according to the advisory alert.
On Tuesday morning, towns across southwest Colorado woke up to a fresh blanket of snow from Monday's storm. Dolores registered 4 inches, Cortez had 2 inches, Mancos had 2.7 inches, and Farmington got 1 inch.
Ski areas are celebrating. The Hesperus ski area received 6 inches of fresh powder. In the past 24 hours, 9 inches of snow dumped onto to Telluride, which has seen 2 feet of new snow in the past seven days. Purgatory reported 10 inches yesterday's storm, with a total of 33 inches of new snow in the past seven days.
Snowpack for the Dolores Basin is gaining ground because of the recent storms, and reached 50 percent of average as of Feb. 20. That is up from 40 percent of average on Feb. 12.
"Storms are dropping in from the Northwest, and with your cold temperatures, there is a good chance of more snow," said Megan Stackhouse, a meteorologist with the weather service.
The weak winter has been attributed to The La Niña weather phenomenon, triggered by colder water in the Equatorial Pacific. The pattern is still prevalent, Stackhouse said, but is expected to diminish in the next couple of months, and will break down the high-pressure ridge that has been blocking storms from reaching the Four Corners area.
Coal Bank and Molas passes have reopened on U.S. Highway 550 north of Durango as of Tuesday morning, but Red Mountain Pass between Silverton and Ouray remained closed as crews perform avalanche mitigation work after a passing storm dropped heavy snowfall over Southwest Colorado the last few days.
Colorado Department of Transportation spokeswoman Lisa Schwantes did not have an estimated time when Red Mountain Passes may reopen. The roads closed around 5:15 p.m. Monday.
Chain laws remain in effect for Wolf Creek Pass meaning chains or alternative-traction devices are required for all commercial vehicles, including buses. No oversize loads are allowed to cross the pass between Pagosa Springs and South Fork.
An avalanche warning remains in effect for the south San Juan Mountains until Wednesday morning, according to the Colorado Avalanche Information Center. During that time, travel in avalanche terrain is not recommend.
Jonathan Romeo of The Durango Herald contributed to this article.
jmimiaga@the-journal.com