Board members say spring event is too demanding on tight labor pool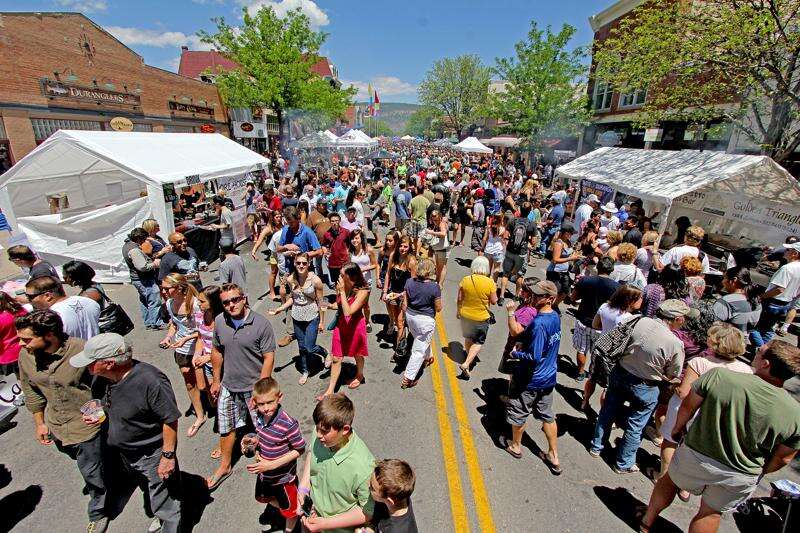 Taste of Durango, the spring event that draws thousands of participants and dozens of vendors to partake in the area's culinary delights, beer and artisan spirits, is called off this year.
The Main Avenue event, held annually in May, puts a strain on restaurants experiencing tight labor markets, said Dave Woodruff, president of the Taste of Durango board of directors and the local chapter of the Colorado Restaurant Association.
Instead, board members want to replace the event with something less time-consuming and easier to staff, he said.
"They (restaurants) are cannibalizing their workforce where they're already short-handed at their own restaurant, and us asking them to donate that time to an event downtown is hard," Woodruff said.
The worker shortage has impacted local restaurants for about a year, he said.
"The dynamic has changed, and we don't have a surplus of workers," he said.
Taste of Durango broke the news earlier this week with a Facebook post that said: "There will not be a Taste of Durango in 2023."
Woodruff said the board has not determined whether Taste of Durango will be resurrected in the future. Board members have discussed different options such as a restaurant week, which would celebrate what each restaurant does best and highlight certain dishes offered at a reduced or fixed price.
"Each individual restaurant knows what they do best, and so let's allow them to capitalize on what they're good at," Woodruff said.
Taste of Durango board member Seanan Culloty said a restaurant week could allow restaurants to get creative with their menu and do something out of the ordinary.
However, nothing has been finalized for what might replace Taste of Durango.
The time and effort that goes into organizing Taste of Durango was also considered when deciding not to move forward with this year's event.
"The regulations with closing down Main Avenue, whether it's serving alcohol or having more police officers, whatever it may be – making things safer has just become super costly," Culloty said.
Woodruff said it takes about six months to prepare for the event, which closes several city blocks. It often involves coordinating with the city, developing a traffic plan for shutting down Main Avenue, and coordinating with the Durango Police Department and Durango Fire Protection District to make sure the event is safe.
Taste of Durango must also coordinate with local businesses and attend Business Improvement District meetings twice a week to discuss how the event will impact downtown businesses.
"There's just an incredible amount of moving parts to ensure that event goes off," Woodruff said.
Since the event is one day only, all that planning can be ruined the weather does not cooperate.
Taste of Durango benefits nonprofits. Last year, the event provided $12,000 to various nonprofits, which can vary year to year. Culloty said there are plans to continue helping nonprofits through future events, but this year the board is focused on starting an event to celebrate Durango's restaurant scene.
Having a restaurant week would relieve some of the stress put on restaurant employees because they would be able to have the event within their own establishment and wouldn't have to designate employees to work along Main Avenue or transfer equipment.
"I think it is going to be less strenuous, but also it allows us to open up those partnerships with other people that we may not have worked with before," Woodruff said.
tbrown@durangoherald.com