From picture books to young adult, here are some stories to check out
It's that time of year for Santa's helpers to pick some wonderful stories for good girls and boys. Luckily, there are a wealth of great books to pick from for all young readers. Despite the lack of snow, or maybe not, Santa and his trusty steeds will deliver the goods.
Picture books are a cozy way to snuggle and share a fun read with littles. Many stories have messages to encourage young ones to engage in their surroundings. Caldecott Medal winner "We are Water Protectors," by Carole Lindstrom, is such a book. Of special interest are the beautiful illustrations by Michaela Goade, the first Native American artist to receive this coveted award. The book follows the beliefs of our many Native tribes about water being our most sacred natural resource. The author encourages readers help to protect Earth's water from those who would threaten it with poisons and overdevelopment.
"Slow Down, Tumbleweed!," by Haven Iverson and illustrated by Rob Sayegh Jr., is a cute story about Mabel, a rolling, traveling tumbleweed. Mabel loves her life, always moving free and experiencing everything. One day, Mabel gets stuck in a fence and can't go. At first, she fears being bored but then she starts to notice and enjoy things that she never did before. Mabel comes to realize that there are many things to enjoy while both going and staying.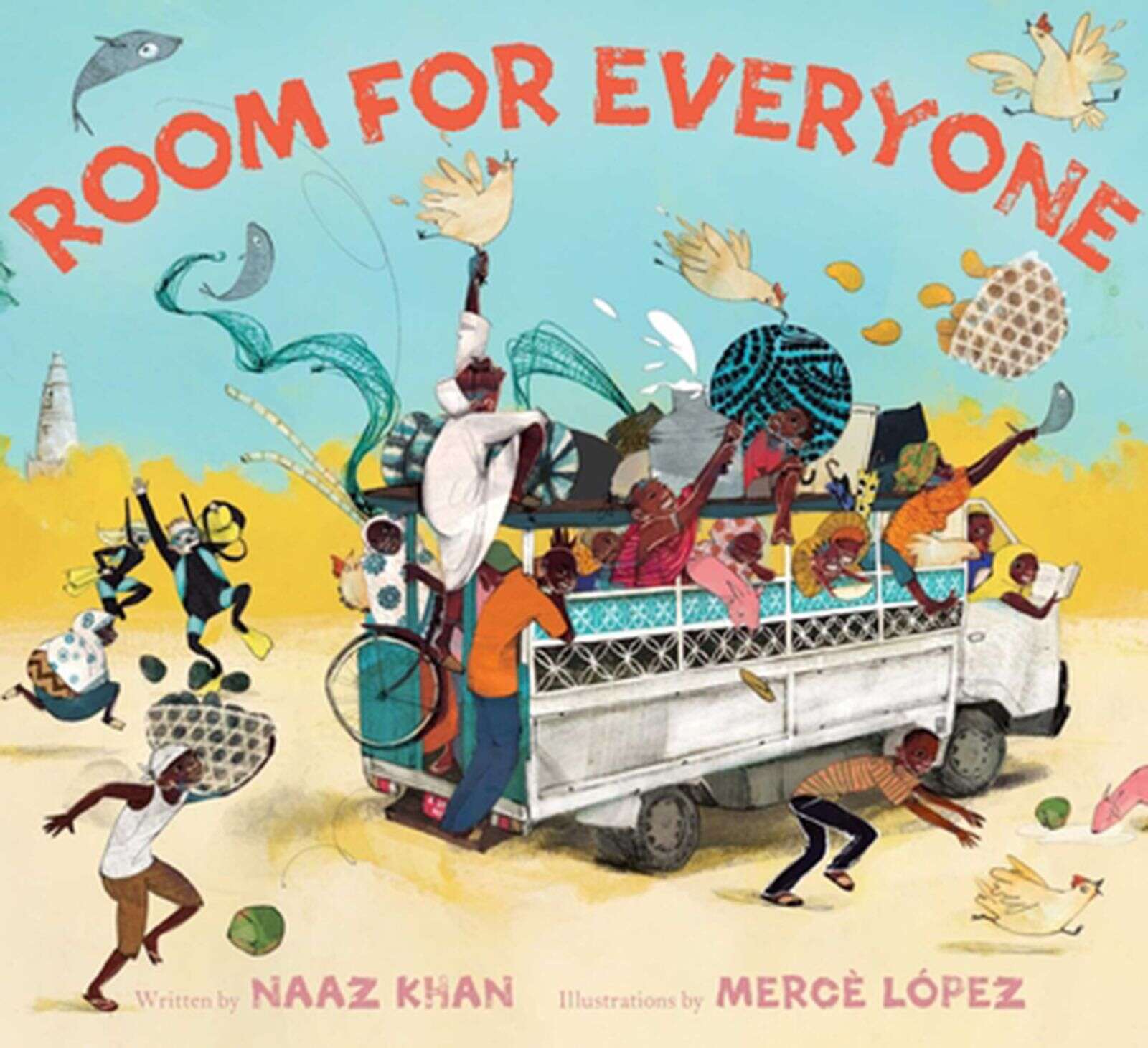 "Room For Everyone," by Nazareth Khan and illustrated by Mercè López is an international entry that is inspired by a fantastic ride taken by the author in Zanzibar. Musa and Dada are leaving the bazaar on a pretty full daladala (open air bus) to go to the beach. Along the way they pick up even more passenger with lots of things, even animals. Musa thinks they are too full, but somehow they always find room. Finally, all of the people, goats, chickens, fruit and buckets of milk arrive to go enjoy the beach. The story has a nice cadence with clever rhymes and is illustrated colorfully and beautifully.
For the middle reader, author Gayle Forman has written a beautifully crafted story in "Frankie & Bug." The book opens in 1987 in Venice, California. School is almost out for the summer and Beatrice (Bug) can't wait. Summer at the beach is her favorite thing ever, but this time it won't be the same. At 10, Bug can't stay by herself, and this year her brother Daniel, 14, wants space. Bug is crushed and will have to stay with Hedvig, her downstairs landlady or her mom's best friend, Phillip, their upstairs neighbor. Neither neighbor goes to the beach. Rescue could come when Phillip's 11-year-old nephew comes for the summer. Surely, Frankie will love the beach. Frankie doesn't though, but he is interested in catching the Midnight Marauder, a murderer who has the whole Los Angeles area in a tizzy. Bug is soon exposed to larger issues that concern many grownups and learns about true friendship and acceptance. She also must deal with exposed secrets held by those she knows and loves.
"The Undercover Book List" by Colleen Nelson is a tender, delightful book for middle school students. Jane is in seventh grade and her world is shaken when her best friend Sienna has to move far away. They shared a love of books and reading and were on the Kid Lit Team together. Jane especially loves mysteries, so as a surprise, Sienna has left her a mystery in the school library. The Undercover Book List is a note left inside a favorite book and it invites whomever finds it to read the book and then leave a suggestion of another book to read. The fun part is that neither reader will know who the other is. Tyson, another seventh grader, on the other hand is prankster and a screwup. His favorite thing to do is to play his X Box game of Mutant X and destroy humans. Tyson's older brother and sister do well in school and both are athletes. His family has grown to have low expectations of him. Meanwhile, Jane is trying to make sure that the Kid Lit Quiz team (like a college bowl competition for readers) survives the loss of Sienna and their adult coach. Jane and everyone else is surprised when help comes from an unexpected source to help the team. This coming-of-age story delights on many levels. One important takeaway is that people are not always what they seem. A really great read.
Lipan Apache author Darcie Little Badger follows her well received, debut fantasy novel from last year with another amazing fantasy book, "Elatsoe," with "A Snake Falls to Earth." Nina, a Lipan Apache girl, was only 9 when her great, great, grandmother Rosita told her a puzzling story about their people and the very old times. Unfortunately, Rosita was ill at the time and spoke in a mysterious blend of Spanish, Lipan and another language. At the same time in a reflective world, Oli, a young cottonmouth snake, has been pushed out into new territory and away from all he's known to be on his own. Oli is an animal person who can shift from snake, his true form, to a false humanoid form. As Nina grows older she tries to solve the mystery of her family's intertwined history with the ancient world of animal humans. A strange neighbor, a sick toad and a natural disaster bring everything to a fantastic conclusion. High school readers with an interest in Native American culture will find this an especially great read.
"Pony," author R.J. Palacio's follow-up novel after her hugely successful "Wonder," takes readers back to the Wild West of America's 1860s. Silas Bird is not your everyday tween of 12, and neither is this Western tale. Silas lives alone with his Scottish father, and best friend, Mittenwool, in a secluded cabin in Ohio. Silas has known Mittenwool his whole life but because Mittenwool is a ghost, Silas is the only one who can see or hear him. Because of Silas' special ability to see ghosts, he has been home schooled by his father, a bookmaker and innovator of the photographic process. Silas knows a lot of book learning but he lacks experience in a real world with real people. Silas' life is changed when one night a small band of thugs kidnap his father. When a unique, bald-faced pony escapes the band and returns to Silas, he begins his journey to rescue his father. This is a captivating story that blends coming of age, adventure and the paranormal and should appeal especially to reluctant readers and others interested in Western adventures.
All books are available through Maria's Bookshop in Durango. For more information, visit Maria's online at www.mariasbookshop.com, visit the shop at 960 Main Ave. or call 247-1438.
These new books are only a few that are available to entertain and enthrall young readers this holiday season. Happy reading!
Leslie Doran is a retired teacher, freelance writer and former New Mexican who claims Durango as her forever home.