Five-stage race to conclude Sunday after 362 miles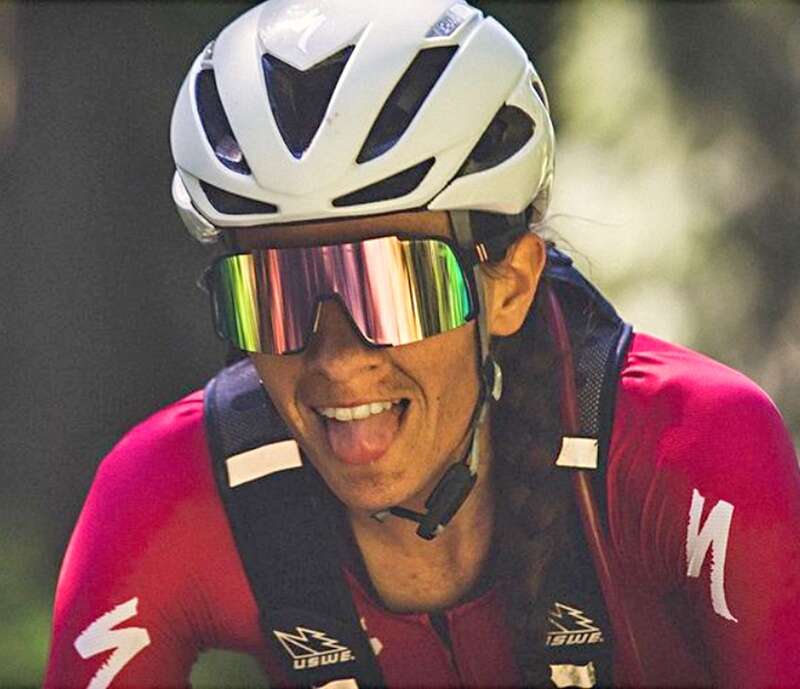 Christopher Blevins and Sofia Gomez Villafane lead the Oregon Trail Gravel Grinder after the race's first two stages.
The five-stage, 362-mile gravel bike race kicked off on Wednesday in Sisters, Oregon, and the cyclists from Durango started the race strong.
The first stage was 65.8 miles long with 5,208 feet of climbing, and Villafane of Specialized Off-Road took the stage win in the women's field, crossing 19th overall, in 3 hours, 26 minutes and 56 seconds.
Another Durango rider, Sarah Sturm of Specialized Rapha Sram Wahoo, was the second woman to finish the first stage, crossing 6:12 after Villafane.
In the men's field, Blevins of Specialized Racing finished second on the first stage in the same time as the stage winner, Peter Stetina of SummerCamp. Both cyclists finished in 2:55:18.
Howard Grotts of Specialized was third on the first stage, 5:08 behind the leaders.
On Thursday, Villafane and Blevins both won the 56-mile second stage to lead the general classification.
Villafane finished more than a minute ahead of the second woman, Sarah Max of Argonaut Cycles, in 3:04:22. She now leads Max by 8:38 in the GC. Sturm finished third on Stage 2 in 3:12:46 and is now third in the GC, trailing Villafane by 14:36.
Blevins crossed first on the second stage in 2:43:01 to take the GC lead from Stetina. Stetina finished third in 2:43:17 and trails Blevins by 16 seconds.
Grotts was the second finisher on Thursday, finishing just three seconds after Blevins in 2:43:04. Grotts is third in the GC, trailing Blevins by 5:11, but leading the No. 4 racer, Russell Finsterwald of Specialized Off-Road, by 5:15.
Stage 3 on Friday will be the lightest of the competition at 47.3 miles with 4,354 feet of climbing, starting and finishing in Oakridge.
The race will then conclude with its two longest stages.
Stage 4 is the race's queen stage and is 88.8 miles long with 6,679 feet of climbing. The stage will begin in Oakridge and finish in La Pine.
The race will then conclude Sunday, with the riders taking off from La Pine and finishing 80 miles and 5,844 feet of climbing later in Sisters.