Population of those 65 and older projected to double by 2040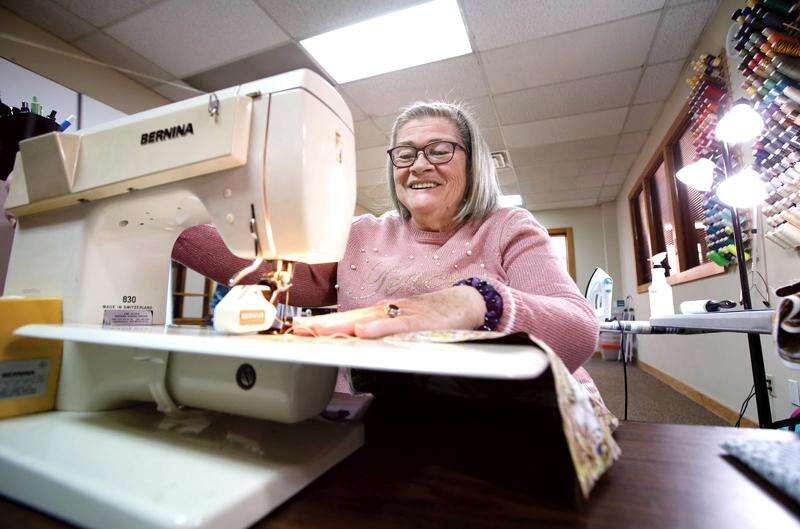 Faye Gooden, 74, is moving out of a subsidized apartment and into a mobile home.
The move was made possible because of an increase in her Social Security income after the death of her former husband and a little inheritance.
Gooden is one of the lucky ones. Many senior citizens never see an increase in income after retirement, which makes it difficult for them to keep up with rising costs of living and housing, she said.
In coming decades, the need for affordable housing and creative housing options for seniors will likely spike as the number of people older than 65 grows rapidly.
In La Plata County, 9,745 residents, or about 17 percent of the population, is older than 65. That number is expected to grow to 19,841, or about 24 percent, by 2040, according to the state demographer's office.
Durango is home to about 170 units of subsidized housing specifically for seniors. And a new 53-unit subsidized affordable housing complex is planned to open in fall 2020 at Three Springs subdivision.
But the community will need to adopt a wide range of creative solutions outside of apartment complexes and accessible, single-story homes, said Sheila Casey, director of La Plata County Senior Services. New senior housing needs to be paired with transportation, so if residents lose their ability to drive, they don't become isolated, she said.
Isolation causes a slew of negative consequences for seniors, Casey said.
"They become depressed. They quit eating. It just affects their overall health and well-being," she said.
In Dalton Ranch, neighbors are organizing a nonprofit that will connect residents in need of extra help with neighbors who are willing to help meet those needs, said Peggy Winkworth. The new nonprofit is meant to help residents stay in their homes longer and help facilitate socialization.
"We want to help prevent the isolation that happens as you age," she said.
The new nonprofit is based on a village model that has been introduced in about 240 other communities across the country, Winkworth said.
Some seniors may need to move into nursing homes and assisted-living facilities as they age. But many seniors should consider alternatives because the cost of care is so expensive, said Martha Mason, executive director of Southwest Center for Independence.
The average monthly cost of a semi-private room in a nursing home was $7,892 in Colorado this year, according to GenWorth Financial, a large insurance company. Assisted-living facilities average about $4,000 per month, according to GenWorth.
Once seniors move into a nursing home, it is difficult to move out because the facility consumes so much money, Mason said.
Kathi Clamp and her daughter, Keeva Greffly, were inspired to offer a new option for senior housing in La Plata County after spending time with Clamp's grandmother in an assisted-living facility, Clamp said.
"We want to create a place that you want to be versus a place you have to be," Greffly said.
Clamp bought the Apple Orchard Inn, a bed and breakfast on County Road 203, about 10 years ago. Her grandmother always loved the inn's setting.
Now, Clamp and her daughter are converting the inn into housing for those 55 years and older, called the Oasis at the Orchard.
Clamp expects to provide meals, landscaping service, housekeeping services and activities for residents, she said. It is not an assisted-living facility, and it is meant to serve residents who want to maintain their independence.
"People are aging so gracefully today," Clamp said.
But homeownership can be challenging to maintain, even for those who don't need meals and housekeeping provided.
Gooden, a retired chiropractor, decided not to stay in the home she owned because she could not afford major maintenance and didn't know anyone who could do it for her.
She moved into Piñon Terrace Family Community, a subsidized apartment complex, at the suggestion of her friend about eight years ago.
"Having subsidized housing was a godsend," she said.
But even paying 40 percent of the median rent in the area, she had only $200 a month left over from her Social Security check to live on, she said. Gooden supplemented that income by running her own quilting business out of her apartment. It is an endeavor she plans to diversify by making quilts out of recycled materials, such as old blue jeans and T-shirts.
"I'm not slowing down, I'm speeding up in fact," she said.
mshinn@durangoherald.com