People weigh in on unreliable cellphone service and safety improvements to East Third Avenue
Each week we highlight some of the most insightful, passionate and witty comments shared on Facebook in response to stories in The Durango Herald.
This week, readers weighed in on proposed safety improvements to East Third Avenue; Ascent Classical Academy's appeal of its charter school application; the degradation of Verizon Wireless service around Durango; a proposal to suspend Durango's diversity, equity and inclusion board; the high cost of housing leading to more applications for dormitory living at Fort Lewis College and this year's demolition derby.
We enjoy readers' input and reactions to local stories: People can weigh in on our Facebook page, at the bottom of local news stories at www.durangoherald.com and by writing a letter to the editor.
Here are a few comments that stood out this week:
"The city really needs to build a parking garage for locals and visitors." – Karen Skelly
"Karen Skelly: Evidenced by the perpetually empty city lot next to the transit station?" – Larry Darrell
"It's also unfortunate that many folks from out of town don't seem to understand how to use the intersections between the median which likely leads to many of these crashes. I wonder if some sort of painted guiding turn arrows or lanes would help reduce that, so folks can more easily learn how to properly use the intersections to turn left." – Nathan Negation
"How about one space for each resident that actually lives on East Third Avenue? Put meters in the rest, that would stop tourists and college kids from parking and leaving their car there for a week. ... It is not a lack of visibility, it is an excess of speeding. People act like they are on the quarter-mile drag strip on Third. Residents complained to the city not to take parking away and cited the issues why there are crashes which I guess went unheard which are all listed in the article. Now the police want 'undercover' employees to handout speeding tickets? Another big issue is many folks can't seem to figure out left-hand turns in the medians. Then watching people at a four-way stop anymore is quite humorous. Lastly the ones who stop when there is no stop sign then want you to go through. SMH" – Josh Cool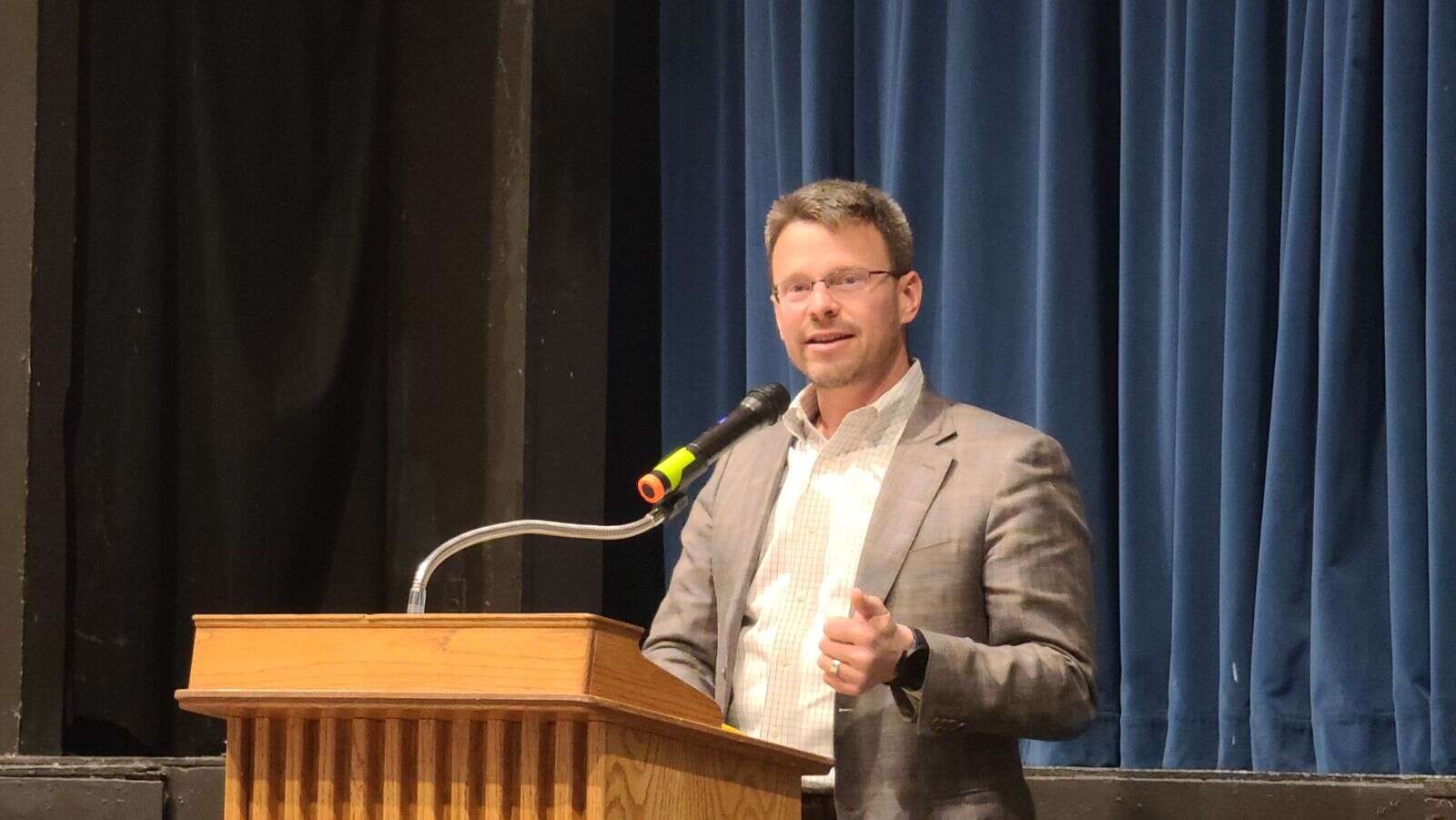 "Oh my goodness...where would I rather have my child attend school, one where they learn core subjects using classically content-rich education in the liberal arts or one where Google seems to be the major source of information. Hmmm. Would I rather have a school where there is an orderly and disciplined environment where moral character, manners and civic virtue are stressed, or one where bullying, lack of respect and failing scores seem to be the case. Choices." – Jane Pearson
"They are welcome to open a private school in Durango, but it's unfair to use taxpayer money when they are well-funded by the endowment at Hillsdale College. Separation of church and state matters to both the integrity of the state, as well as the church." – Kate Bentham Britz
"I have AT&T service and it seems to work fine in and around Durango, I even get service in some pretty remote areas on the trails. Sounds like Verizon is either skimping on the number of their towers or new equipment for 5G not adequate. (In most places around the country cell towers are owned and serviced by third parties, the carriers lease space from them according to their perceived service goals.)" – Scott Schaefer
"The high visitor traffic has been their excuse forever! Verizon service is crappy 365 days a year! Not just during peak visitor season! They have lost my entire family as we got fed up and switched to AT&T! So much more reliable!" – Paulette Dugas
"For around $175 and spending no less than two hours on the phone with them to 'diagnose the issue,' you too can pay for an extender, even though they admit there's no service." – Nikki Byrum
"I am in Rafter J area and my Verizon service tanked three months ago. I could barely make a phone call. One bar at my house and every call dropped. Took two months to get them to send me a network extender. Reps told me that it was increased traffic on cell towers as well as de-priorization of my plan on towers or some nonsense like that. Apparently depending on the plan or phone you have, you either get priority or not." – Mary Hammer
"OK, so why don't they simply switch to a better provider?" – Kirk Lashmett
"Unacceptable that they were even considering discontinuing this critical program. Shame on them for that. But glad it's being corrected! Or hopefully..." – Nathan Negation
"Nathan Negation: Yes. Thanks to all the members and Olivier Bosmans. Please remember that love and the desire for reconciliation needs to be a key ingredient here." – Chris Buck
"I always miss this. Been here over 30 years and still haven't seen the Derby." – Tracey Angle
"Great event! Maybe think about a better packed track? Vehicles were stuck more than hitting each other!" – Travis Miller
"Did this year's derby last more than an hour? Was disappointed with last year's so didn't go this year." – Lance Andersen
"Lance Andersen: it actually did. Lots of cars and people. The only change was they only did one heat in each category instead of two. That kinda sucked but it was fun." – Samantha Myers Williams
"My friend's nephew is actually staying there for his second year of college. Last year he was on campus. However was unable to secure on-campus (housing) this year, so he's staying at the hotel. If the school doesn't supply adequate buses to consistently deliver students, they will have to depend on bikes. Good for now. Bad for winter months. Buying a used car isn't in his budget." – Kathy Nerney
"Kathy Nerney: definitely a bit of a dilemma. As someone who attended FLC and didn't own a car for the majority of my time there, I can confidently say that the 'Durango T' buses are a good resource. Bike + Bus got me anywhere I needed to go, even in the winter. Not sure which/where the hotel is so take it with a grain of salt but figured I would give the 'T' a shout out." – Ryan Riggins