Mount Weber Fire has scorched 25 acres
A lightning-caused wildfire is burning on Bureau of Land Management land 6 miles southwest of Mancos.
As of Monday, the Mount Weber Fire had burned 25 acres in a rugged canyon south of the Weber Mountain summit, according to Durango Interagency Fire Dispatch.
A helicopter was assigned to help fight the fire. No containment level was reported as of Monday.
On Monday, fire officials informed Montezuma County that the blaze "pretty well controlled," said Jim Spratlen, county emergency manager in a text message.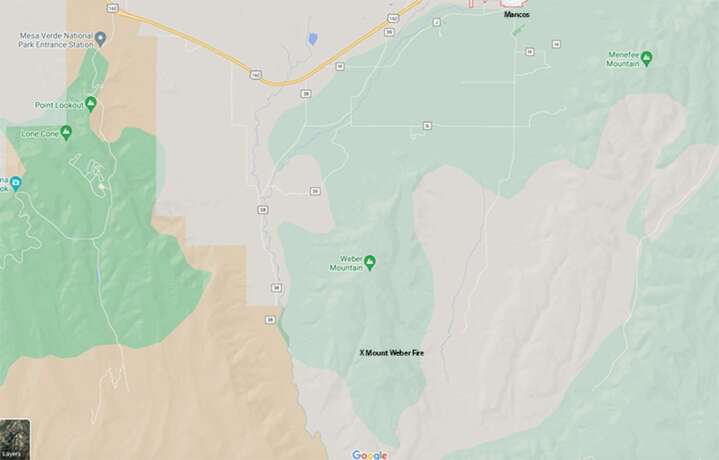 The fire strategy is full suppression, according to the Rocky Mountain Area Coordination Center. The incident commander is Trevor Williams.
The fire is burning in piñon-juniper and oak brush. When the fire was first reported late Friday afternoon, it was 3 acres.
A witness from Mancos said she saw firefighting planes flying toward the fire Saturday afternoon.
Smoke may be visible from surrounding areas and from U.S. Highway 160.
jmimiaga@the-journal.com