Road map will help town officials manage dry years through conservation measures
During six of the last 20 years, Southwest Colorado has found itself in a serious or extreme drought.
In the future, similar conditions could trigger expanded water-related fees, fines, restrictions and community education efforts under a drought plan being considered by the town of Bayfield.
The drought plan would give the town a road map for its response during different drought conditions. When the town board approves the final version – which could happen Tuesday after a public comment period – it will be Bayfield's first drought management plan.
"Our goal is basically not to run out of water," said Town Manager Katie Sickles, referring to Bayfield's legally allotted water supply.
The town of about 2,700 residents draws its water from the Los Pinos River and Vallecito Reservoir, which are fed predominantly by snowmelt. When the snowpack is low, drought conditions can often follow.
As of Sunday, La Plata County was in either extreme or exceptional drought, according to the U.S. Drought Monitor. Vallecito Reservoir stored about 82,500 acre-feet of water, or 64% of its capacity.
Without enough irrigation water, local farmers have been cutting back their growing season.
The drought plan is meant to help town officials manage drought years like this one without increasing the water bill for residents, Sickles said.
The draft plan outlines conditions that signal serious and extreme drought or sustainable conservation periods. It maps out different responses for each set of conditions.
Under sustainable conservation, the town restricts when households can use irrigation water. Bayfield already uses the restrictions annually to reduce water use from May 15 to Sept. 15. The restrictions include fines of $50 for the first offense, and $100 or $500 for second and third offenses.
If the town is in a serious drought like 2018, the town would contact high water users and discuss ways to decrease use. It would discourage water-intensive landscape changes and initiate public awareness efforts. A drought surcharge is also being considered by the town board.
During an extreme drought like 2002, all outside irrigation would be reduced and all daytime irrigation would be prohibited. Fines would jump to $100 for a first offense and $200 or $500 for second and third offenses.
"If we continue with the moisture we're getting, we're hinging on an extreme drought year," Sickles said.
Under the drought plan, town staff members would be able to immediately trigger appropriate restrictions without having to schedule a board meeting.
The goal is to remove guesswork about what needs to be done in drought years, Sickles said.
"Snow runoff is typically our source of water, and most citizens forget there's a lot more to snowpack and water content that happens long before irrigation season," she said.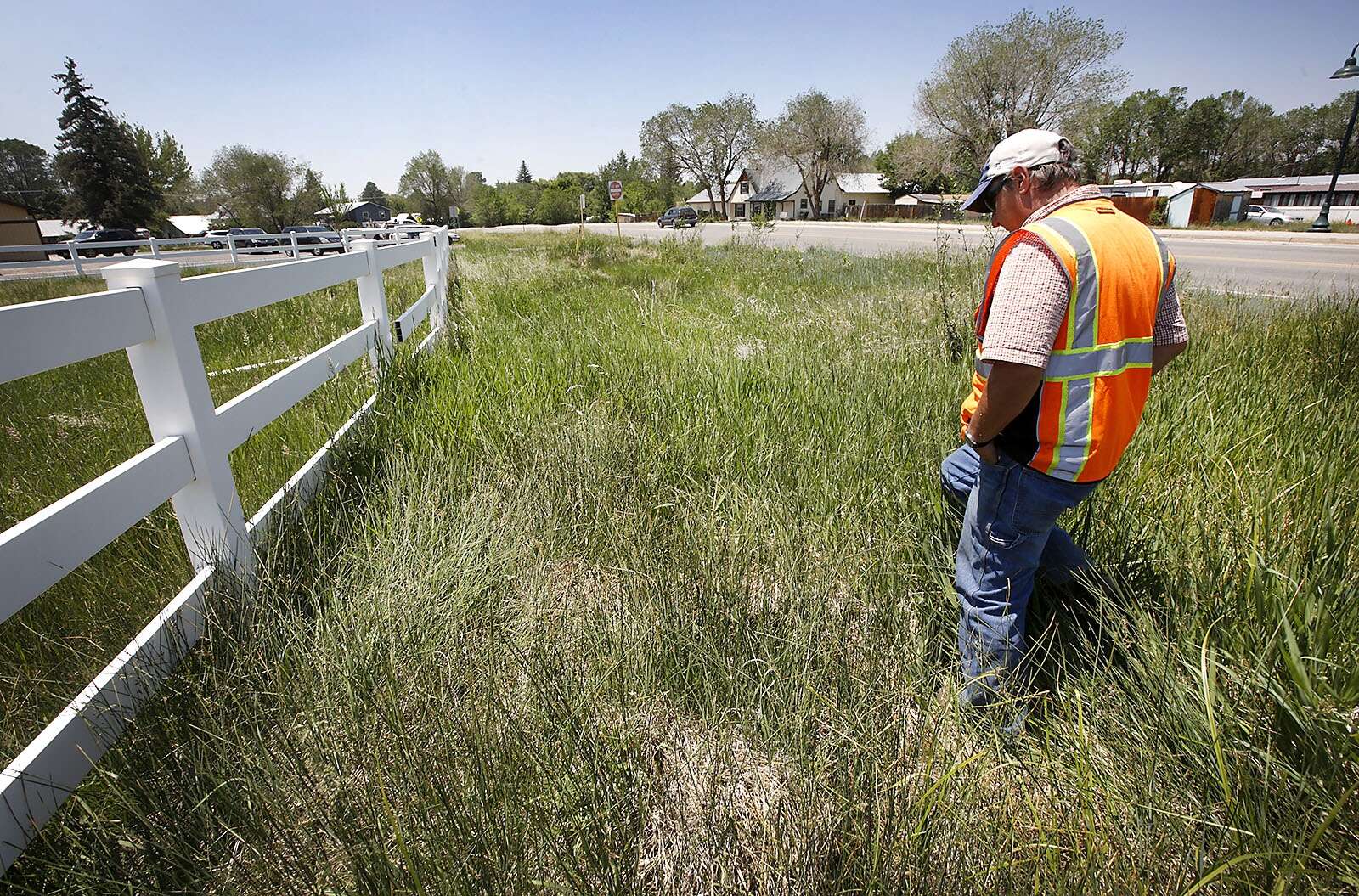 Bayfield is also trying to increase its municipal water supply by converting irrigation water rights to municipal use through a legal process.
Throughout the Colorado River Basin, which supports 40 million people in the West, the water supply is strictly regulated using a priority structure. Entities with the most senior, or oldest, water rights get first access in dry years while more junior rights can be cut off.
Bayfield is fourth or 12th in line for water from the Los Pinos River, depending on the water right. Seven times over the last 20 years, Bayfield's water allotment has been restricted or cut off, according to the draft drought management plan.
If the town's adjudication attempt is successful, an additional 1,885 cubic feet per second of Los Pinos ditch water will be changed to municipal use permanently, Sickles said.
In dry years, the town can also rely on water stored in Vallecito Reservoir, but that can be expensive for users, Sickles said.
Bayfield leases 90 acre-feet of water in Vallecito Reservoir annually from the Pine River Irrigation District. The town uses 30 acre-feet of "firm" water for lower-priority uses when the Los Pinos River is under administrative call.
If the town digs into the 60 acre-feet of standby water, the costs rise dramatically and permanently for users. The draft drought plan projects one extreme drought and three serious droughts before 2039, which could increase the lease with PRID from $15,663 to $60,664 annually.
In the meantime, town officials are keeping an eye on the forecast and hoping for more rain.
"We had a really good rain a couple weeks ago. That helped," Sickles said. "A continued monsoon season would be helpful; however, I don't see that in the forecast."
smullane@durangoherald.com