Billionaire clears hurdle toward development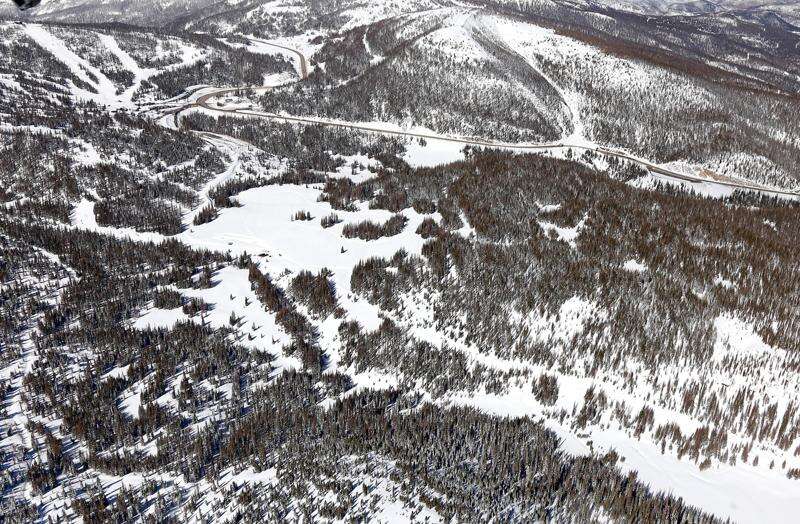 DENVER – Developers for the proposed Village at Wolf Creek got a long-sought prize Thursday: approval of a land exchange from the U.S. Forest Service.
The proposed development still must cross many hurdles before final approval for construction is granted.
But on Thursday, the Forest Service largely completed its role in the ongoing saga, approving a land swap in which developers would offer 177 acres of private land to the Forest Service in the Rio Grande National Forest in exchange for about 205 acres of federal land.
Forest Service officials acknowledged that the swap is not preferable to some, coming with a long list of environmental concerns. But they suggested that it was their only recourse given legal parameters. Rio Grande National Forest Supervisor Dan Dallas said he would have preferred an option that took no action, as it would have had the least environmental impact.
"In the end, I concluded that Leavell-McCombs Joint Venture is entitled by federal statute to have granted to them by the Forest Service a right of way for access commensurate with the reasonable use and enjoyment of their properties," Dallas said.
Texas billionaire B.J. "Red" McCombs has been trying since 1986 to build the Village at Wolf Creek at the base of Wolf Creek Ski Area. His proposal is to swap private land in a large meadow below the ski area for Forest Service land abutting U.S. Highway 160. The project would create hotels, townhouses, condominiums and restaurants within the remote area.
The Forest Service decision is certainly not the last stop for developers. Agreements must still be reached with many agencies and governments, including the Colorado Department of Transportation and Mineral County. Developers also will have to address any water-rights issues. The process could take several more years.
"As of today, we feel that with this decision we now know what parcel we're looking at owning, which helps us to be able to move forward on those other fronts," said Clint Jones, spokesman for the developers.
Delaying the process are environmental groups who fear Forest Service officials conducted an inadequate and potentially conflicted analysis. San Juan Citizens Alliance, Rocky Mountain Wild and the San Luis Valley Ecosystem Council said the Forest Service made a decision before providing them with documents related to the study, forcing interveners to file an open-records request.
Opponents also worry about effects to wildlife, especially migration routes for the Canada lynx. They suggest that the Forest Service deviated from analysis guidelines, thereby conducting an inadequate review.
"How is this decision in the public interest?" asked Jimbo Buickerood, public-lands coordinator for the San Juan Citizens Alliance. "Maintaining the integrity of the national forest on Wolf Creek Pass is not just important to lynx, it is important to skiers, hunters, fishers, tourists and residents."
Dallas said his agency followed federal law, which has exemptions for disclosing certain information. In regards to the effect on lynx, Dallas pointed out that the final decision includes an "adequate" analysis, which outlines conservation measures for the cat.
Jones said he hopes not to see additional lawsuits, suggesting that opponents had committed to the Forest Service review process.
"We made the commitment to go through this process; they likewise made the commitment that if we went through this process, they would abide by the results," Jones said. "We expect them to."
pmarcus@durangoherald.com