Annual festival hits town next weekend
Dance students ages 6-15 are invited to audition for roles in the State Street Ballet's "Nutcracker" from 10 a.m. to 1:15 p.m. Sunday at the Community Concert Hall at Fort Lewis College. Dan...
Movies playing Sept. 24-Oct. 1
LOS ANGELES – Willie Garson, who played Stanford Blatch, Carrie Bradshaw's friend on TV's "Sex and the City" and its movie sequels, has died, his son announced Tuesday. He was 57. "I love y...
'They lived their stories here'
Opera Colorado to hold children's auditions Oct. 2
DAC takes over East Second Avenue this weekend
Patron Packages for DHS Troupe 1096 productions on sale now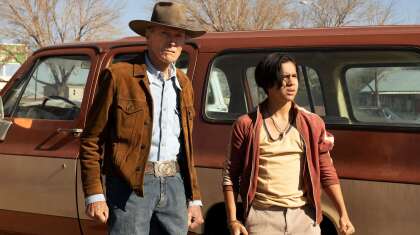 Movies playing Sept. 17-23
NEW YORK – Comedian Norm Macdonald, a former "Saturday Night Live" writer and performer who was "Weekend Update" host when Bill Clinton and O.J. Simpson provided comic fodder during the 199...
NEW YORK – It was a soggy, gray day in Manhattan, but Moschino had the antidote: a burst of color and whimsy filling a runway in midtown's Bryant Park. Jeremy Scott, the fertile mind behind ...