Morgan Lee
Position: The Associated Press
Show and its prequel 'Better Call Saul' helped fuel filmmaking across New Mexico
SANTA FE – A conservative-backed initiative to publish voter registration records from across the country online for public consumption can move forward over the objections of New Mexico ele...
SANTA FE – A local government board in southern New Mexico approved a message Thursday saying that abortion clinics are not welcome in politically conservative Otero County – even though sta...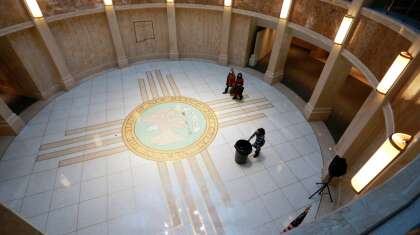 SANTA FE – Physicians and researchers are urging New Mexico legislators to allow the use of psychedelic mushrooms in mental health therapy aimed at overcoming depression, anxiety, psychologi...
SANTA FE – New Mexico residents who say they endured constitutional rights violations, depression and anxiety under aggressive public health restrictions during the coronavirus outbreak have...
SANTA FE – Renewed efforts are underway to investigate and possibly discipline two attorneys who helped the Donald Trump campaign challenge New Mexico's 2020 presidential election results in...
SANTA FE – New Mexico's top elections regulator says she received threats to her safety via an email and telephone calls to her offices and that the FBI has been notified. Secretary of State...
SANTA FE – New Mexico's Democratic governor took steps Monday to ensure safe harbor to people seeking abortions or providing abortions at health care facilities within the state. Gov. Michel...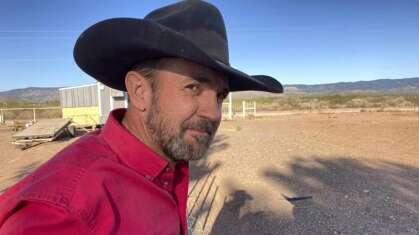 SANTA FE – Behind the raw public frustration and anger over election security that has played out this week in New Mexico was a hint of something deeper – a growing divide between the state'...
SANTA FE – Republicans picked a seasoned TV broadcaster to take on New Mexico's incumbent Democratic governor, nominating former network meteorologist Mark Ronchetti on his pledges to rein i...
SANTA FE, N.M. (AP) — Mark Ronchetti has won the Republican primary for governor to challenge incumbent Democratic Gov. Michelle Lujan Grisham. The former television meteorologist on Tuesday...
SANTA FE – Responses from public officials in New Mexico to the killing of 19 children and two teachers by a lone gunman at an elementary school in Uvalde, Texas, are falling along partisan ...