Morgan Lee
Position: The Associated Press
Five arrested after child's body is found at squalid compound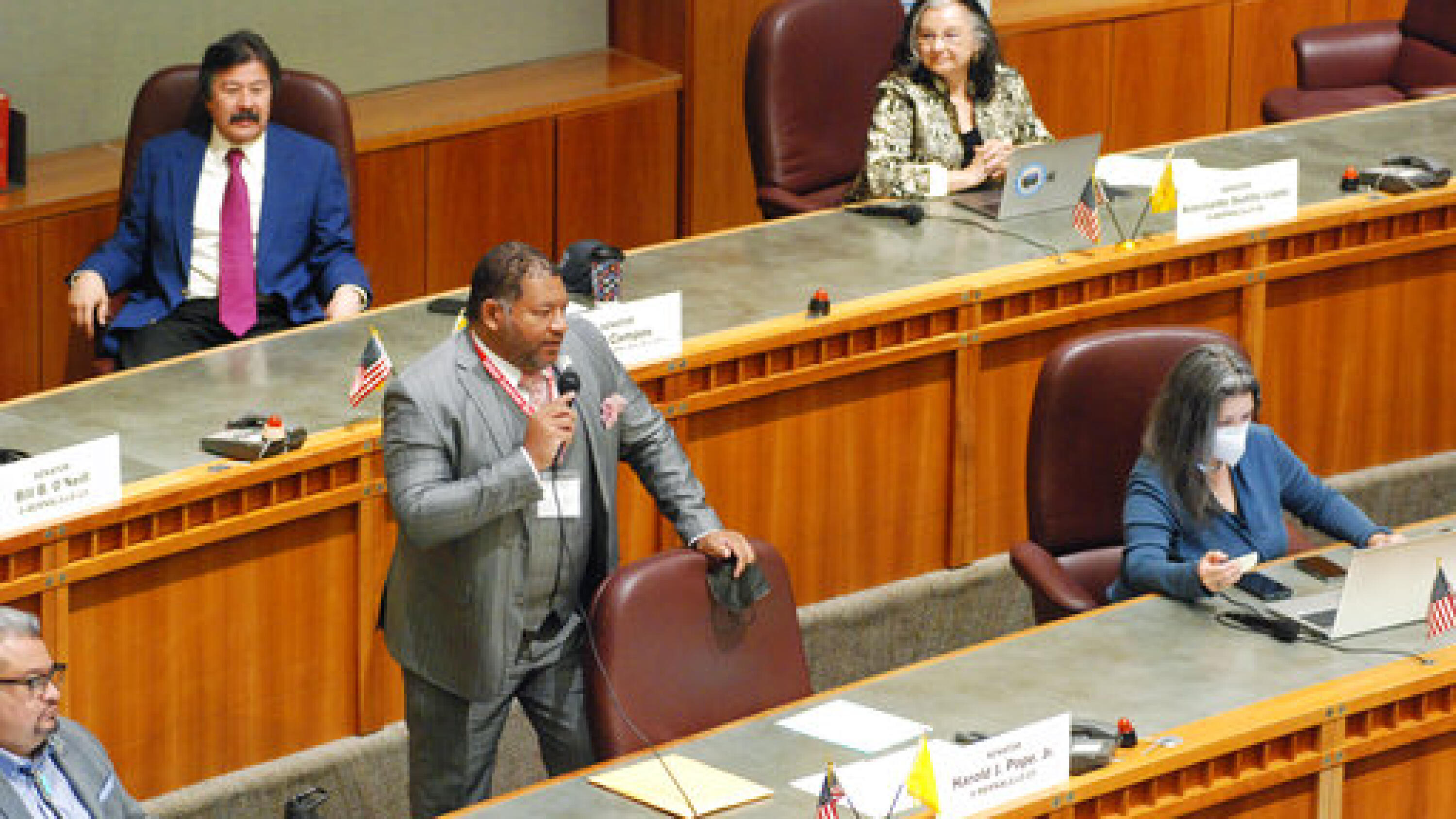 SANTA FE – New Mexico will provide new payments totaling $500 for individual adults or $1,000 per household to offset steep prices for fuel and raging inflation, under a bill approved by the...
SANTA FE – Democratic state legislators announced Monday they will seek two new rounds of rebates totaling $500 per individual or $1,000 per household to offset steep gasoline prices, with n...
SANTA FE – A congressional oversight committee indicated Wednesday that the lead contractor in a partisan audit of 2020 election results in New Mexico has rebuffed requests for documents and...
SANTA FE – Marijuana aficionados and entrepreneurs across New Mexico are bracing for the April 1 start of state-regulated retail marijuana. New Mexico joins 17 other states that have legali...
SANTA FE – Two tribal communities have been reassured they'll be able to take part in New Mexico's marijuana market opening in April without the threat of federal law enforcement interferenc...
SANTA FE – A pollution survey using sensors on small airplanes to detect methane emissions across a major U.S. oil and natural gas production zone points to greater releases of the potent cl...
SANTA FE – A Democratic state senator is coming under new pressure to resign or be removed based on new allegations of groping, sexist comments, and yelling and cursing at women, in an open ...
SANTA FE – A federal judge on Thursday sought to evaluate the mental health of a woman charged with kidnapping, firearms and terrorism-related counts – nearly four years after authorities ar...
SANTA FE – New Mexico Gov. Michelle Lujan Grisham signed a $1 billion annual budget expansion for state government into law on Wednesday to shore up spending on public education, health care...
SANTA FE – New Mexico's top election regulator and prosecutor are warning residents of Otero County to be wary of intrusive questions and potential intimidation by door-to-door canvassers li...
SANTA FE, N.M. (AP) — A lobbyist for progressive advocacy groups in New Mexico has accused a leading Democratic state senator of groping her at a hotel reception in 2015, calling on the lawmaker to resign in a public letter.