SETH BORENSTEIN
Position: Staff reporter
Scientist: Fires in California, Arizona are 'clear examples'
Rising temperatures affecting Americans' lives, study says
WASHINGTON – Something strange is happening with tornadoes lately in the United States, and it's baffling meteorologists. It's either unusually quiet or deadly active. Until last ...
WASHINGTON – Ten world-class soloists put costly Stradivarius violins and new, cheaper ones to a blind scientific test. The results may seem off-key to musicians and collectors, but the new ...
YOKOHAMA, Japan – Global warming makes feeding the world harder and more expensive, a United Nations scientific panel said. A warmer world will push food prices higher, trigger "h...
Risks, effects of warming immediate, experts say
The more you know, the better
WASHINGTON – Relief may be on the way for a weather-weary United States with the predicted warming of the central Pacific Ocean brewing this year that will likely change weather worldwide. B...
WASHINGTON – NASA is plotting a daring robotic mission to Jupiter's watery moon Europa, a place where astronomers speculate there might be some form of life. The space agency set ...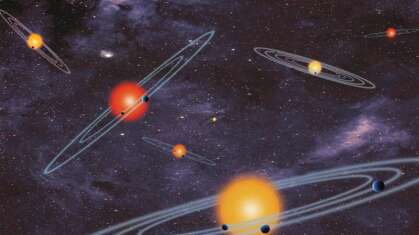 NASA: Number nearly doubles
As ice disappears, ocean traps heat
WASHINGTON – Wild bumblebees worldwide are in trouble, likely contracting deadly diseases from their commercialized honeybee cousins, a new study shows. That's a problem even thou...