SETH BORENSTEIN
Position: Staff reporter
Wide divide between what public, scientists think
WASHINGTON – The American public and U.S. scientists are light-years apart on science issues. And 98 percent of surveyed scientists say it's a problem that we don't know what they're talking...
Eerie fluorescent blue patches of water glimmering off Hong Kong's seashore are magnificent, disturbing and potentially toxic, marine biologists say. The glow is an indicator of a...
WASHINGTON – Some of our tree-swinging pre-human ancestors may have been a bit more like us than previously thought, thanks to a tiny section of their thumbs. One key attribute th...
Global warming pushing Doomsday Day nearer
WASHINGTON – For the third time in a decade, the globe sizzled to the hottest year on record, federal scientists announced Friday. Both the National Oceanic and Atmospheric Admini...
Oceans' pace is more dramatic than previously calculated
Meteorologists are confidently forecasting frigid polar air will plunge south into the northern plains, Midwest and then the East Coast from next Tuesday through Thursday. The Midwest should...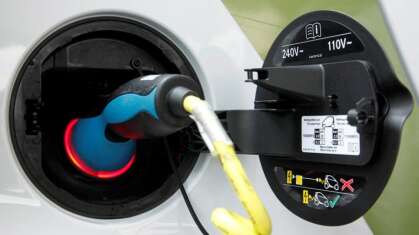 If coal generates power, gas vehicle is actually cleaner
WASHINGTON – The Arctic and its future are looking dimmer every year, a new federal report says. In the spring and summer of 2014, Earth's icy northern region lost more of its sig...
Scientists think so, others doubt it
Data reveals drastic effects