Ted Holteen
Position: Staff reporter
Phone Number: (970), 375-4554
Symphony, singers deliver 'Messiah' with power, emotion
DATE: Nov 25, 2013 | CATEGORY: Music
Red Eyed Djinn is nightcap for 'Sunshine Daydream'
DATE: Nov 21, 2013 | CATEGORY: Music
'The State of Arizona' spotlights controversial immigration laws
Show will benefit La Plata Open Space Conservancy
CSArt Durango shows art futures are a hot commodity
Living Yoga Project makes exercise entertaining
Taos artist Rory Wagner left behind an impressive legacy when he died in 2010. Known for his amalgamations of past and present imagery and historic references, Wagner created complex and hig...
Arts Revolution aims to raise $90K in 90 days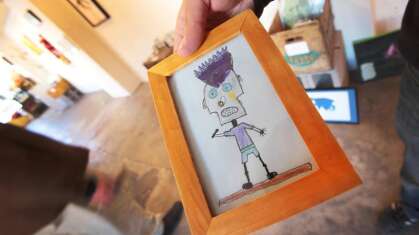 This year's midweek Halloween has festivity schedules in a tizzy, but when you're talking about the Day of the Dead and paying tribute to those who've passed on to the eternal forever, what'...
Human 'deck' will offer guidance, not advice
If life's gotten a bit dull and you're looking to live your life vicariously through another, Michael Yamashita is a good candidate. Yamashita has been one of National Geographic'...
The Hank puts an '80s twist on a cult classic