Real estate market only got hotter in the second quarter of 2021
Maker of spacecraft thrusters nabs $1.8 million in West Slope investment gathering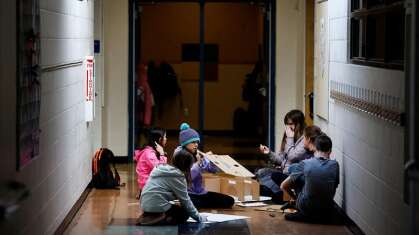 Bond to Business program connects local contractors with $114 million in school construction projects planned for the next four years
DATE: Jul. 18, 2021 | CATEGORY: Business
SilverPick Contracting has welcomed Morgan Lincoln as the construction and excavation firm's office manager and accountant. Lincoln comes to SilverPick from her previous position as busines...
O'Reilly Auto Parts has opened a new store in Durango at 1185 South Camino del Rio, Ste. 100. As part of a tradition and celebration of the new store, store manager Chad Jones, on behalf of...
Columbine Landscapes named Iris Filbey as a new crew leader with the company. Filbey has a degree in history and worked in archival offices for several years before returning to hands-on w...
Pediatric Partners of the Southwest was awarded of a grant from Advancing Breastfeeding Colorado. The award will support Savannah Porter, a pediatric physician assistant with Pediatric Part...
Colorado's Paid Family and Medical Leave Program, which voters approved in 2020, is facing a legal challenge that aims to invalidate the program before it starts. The conservative nonprofit,...
DATE: Jul. 15, 2021 | CATEGORY: Business
BILLINGS, Mont. (AP) — Approvals for companies to drill for oil and gas on U.S. public lands are on pace this year to reach their highest level since George W. Bush was president, underscori...
DATE: Jul. 14, 2021 | CATEGORY: Business
Goal is to make it a community cornerstone, says Hal Doughty
Local foods market opened in March, sources ingredients from the region
DATE: Jul. 11, 2021 | CATEGORY: Business
Lisa Branner has assumed the role of vice president of marketing and development for Community Connections. Community Connections is a local nonprofit that serves children and adults with di...
DATE: Jul. 10, 2021 | CATEGORY: Business
Subscribe
Sign up for our daily email newsletter or to receive breaking news delivered to your inbox: