Two national forests announce complete closures
CARSON CITY, Nev. – Record-breaking heat and historic drought in the U.S. West are doing little to discourage cities from planning to welcome millions of new residents in the decades ahead. ...
PHOENIX (AP) – Bicyclist Tony Quinones had only just shaken hands with a fellow cyclist and wished him good luck in this weekend's community race in an Arizona mountain town when a truck spe...
COVID-19 deaths in the U.S. have dipped below 300 a day for the first time since the early days of the disaster in March 2020, while the drive to put shots in arms approached another encoura...
The U.S. government is catching up with Black people who have been commemorating the end of slavery in the United States for generations with a day called "Juneteenth." President Joe Biden s...
A committee of U.S. Catholic bishops is getting to work on a policy document that has stirred controversy among their colleagues before a word of it has even been written. The U.S. Conferenc...
WASHINGTON – The Supreme Court's latest rejection of a Republican effort to dismantle "Obamacare" signals anew that the GOP must look beyond repealing the law if it wants to hone the nation...
PHOENIX – Much of the American West has been blasted with sweltering heat this week as a high pressure dome combines with the worst drought in modern history to launch temperatures into the ...
GENEVA – President Joe Biden and Russian President Vladimir Putin concluded their summit on Wednesday with an agreement to return their nations' ambassadors to their posts in Washington and ...
PHOENIX — Dangerous, record-busting heat spread across the U.S. Southwest on Tuesday and into parts of Utah, Montana and Wyoming as a dome of high pressure hovered over a large swath of the ...
NEW YORK – A new analysis of blood samples from 24,000 Americans taken early last year is the latest and largest study to suggest that the new coronavirus popped up in the U.S. in December 2...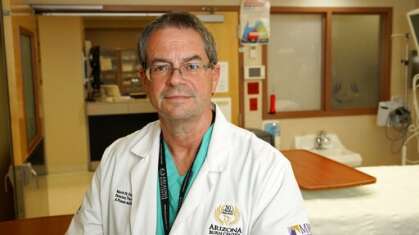 PHOENIX – Doctors who work in Arizona and Nevada burn centers are warning of injuries from contact with super-heated roadways and other surfaces as the first extreme heat wave of the year ex...