Durango's national champion to fight for chance at Rio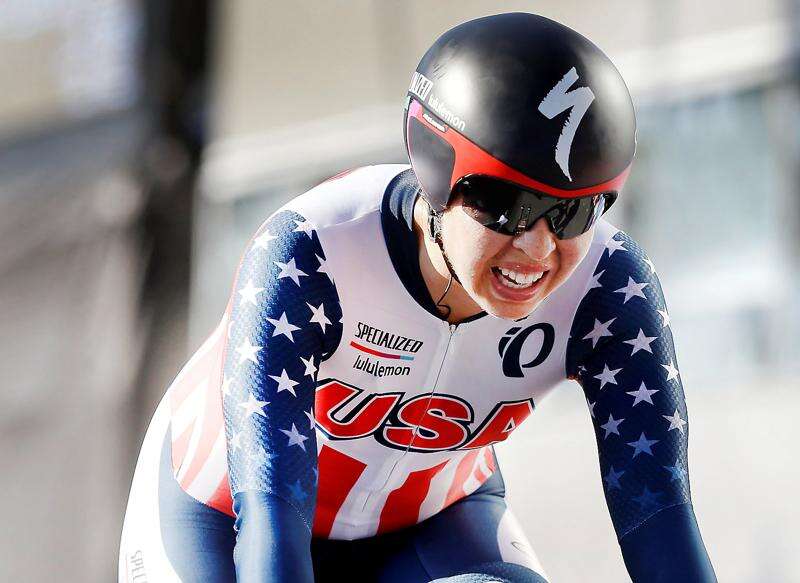 Carmen Small will take her Olympic team omission to arbitration.
ESPN first reported the 36-year-old Durango women's cyclist would appeal the decision to leave her off the four-woman Olympic cycling team.
Small won the national championship in the time trial in May but was left off the team in favor of two women she beat in that race – 42-year-old and two-time defending Olympic time trial gold medalist Kristin Armstrong and Evelyn Stevens.
Small had the right to appeal through an arbitrator through Section 9 of the U.S. Olympic Committee's bylaws. She will be represented by lawyer Howard Jacobs told ESPN that Small is not arguing against any specific rider selected ahead of her but plans to argue the selection criteria was not properly interpreted by the committee.
"I have a smile on my face today," Small said in an Instagram post Wednesday afternoon. "I think I have gone through every emotion and I'm ready to fight back. Thank you again for all your support!"
Small's decision was announced one day after USA Cycling President and CEO Derek Bouchard-Hall released a statement regarding backlash the federation has received since Small's snub.
"Since last Thursday's Olympic Team announcement, USA Cycling has heard questions and concerns about some of the selections made," he said in the statement. "The most vocal views understandably come from the fans of athletes who were not selected. It's wonderful our sport has such passionate and involved fans and I respect our community's right to voice its views, but I've seen misinformation and baseless accusations about bias which deserve comment. In particular, I thought we should provide more information about the decision making process to explain how the decisions were made and on what basis."
Bouchard-Hall detailed selection criteria, but that only reinvigorated Small's supporters who felt the committee ignored her strong results in international competitions in the spring before her national championship, which was her second since 2013 with two second-place results in the time trial mixed in between.
"Any athlete who believes they have been wrongly denied the opportunity to participate in the Olympics by USA Cycling may file a complaint with the USOC under Section 9 of the USOC Bylaws," Bouchard-Hall said. "If the complaint cannot be settled to the athlete's satisfaction, the athlete may file a claim with the AAA to arbitrate the dispute. Aware of this fact, the Selection Committee makes its selections with the knowledge an arbitrator might later carefully review their decisions."
The accused bias related to the selection of Armstrong, whose longtime coach Jim Miller is USA Cycling's vice president and is described as the architect of the Olympic teams. Acknowledging the conflict of interest, Miller said he recused himself from the women's selection process.
jlivingston@durangoherald.com