Clyde Church attends county meetings by telephone from Playa del Carmen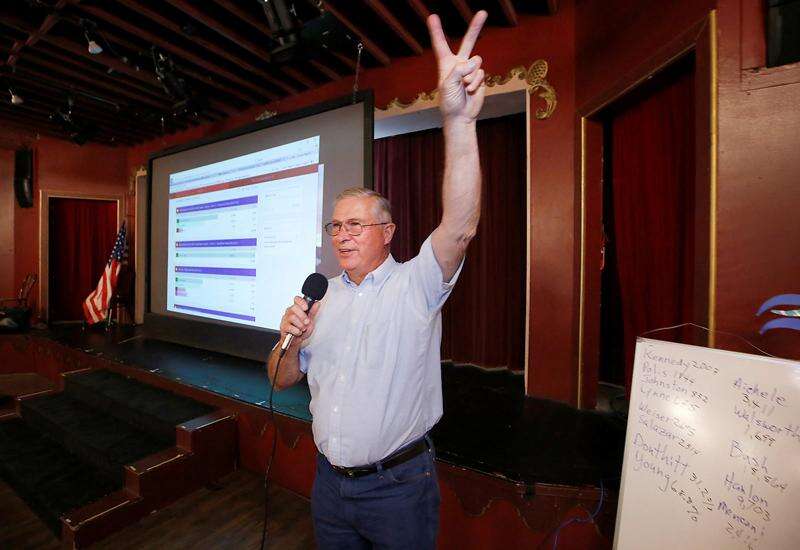 Since taking office in January, La Plata County Commissioner Clyde Church has not missed a single meeting or vote. On paper, one would never know the newly elected commissioner has spent most of that time vacationing on a beach in Mexico.
Church, a Democrat, was sworn into office Jan. 8 after beating Republican incumbent Brad Blake by 23 votes in the November election.
After a couple of weeks as commissioner, Church left for vacation Jan. 25 and is expected to return Monday. If he does, it will be a 31-day absence.
During that time, Church participated in every county meeting through teleconference. He has also continued to collect payments on his $100,000 annual salary.
Church, contacted Thursday while in Sedona, Arizona, said he is waiting out the massive snowstorm hitting Southwest Colorado. He plans to return to Durango on Sunday.
He said he made plans for this vacation to Mexico in March 2018, three months after declaring his candidacy for the Board of County Commissioners, because he thought he "didn't have a chance at winning."
But Church won by a razor-thin margin – 13,885 votes to 13,862 votes. He decided to keep his vacation plans to stay at a condo his family owns in Playa del Carmen, Mexico, a coastal resort town on the Yucatan Peninsula.
"I was really debating that and torn," he said.
Church, a retiree who moved to Durango in 1999 after working for decades in the technology and business field, said at the time he announced his candidacy he would be a "full-time county commissioner."
Despite his physical absence, Church has called into every county meeting. He said he has also kept up with his other commissioner duties from more than 2,000 miles away.
"I've kept the faith and done what I said I was going to do," he said. "Even though I'm not physically there, the question is, 'Am I doing the job?' The answer to that is 'yes.'"
Megan Graham, spokeswoman for La Plata County, said elected officials aren't subject to the same rules as other county employees. Commissioners are not required to work a set number of hours and, in theory, don't have a cap on vacation days.
It's a longstanding protocol set by the state years ago.
"Elected officials are elected by the voters, and that's ultimately who they are accountable to in terms of their attendance and work performance," Graham said.
Matt Gray, a Democratic member of the Colorado House of Representatives who is also chairman of the Transportation and Local Government Committee, agreed.
"There's no legal tool to trigger consequences," he said. "But I think there's a good chance community members will have very real questions, and those people are ultimately your boss.
"If I went to Mexico (for a month), it would be a scandal, and I would be in the newspaper," Gray said. "It's a fair question to ask if you're going to show up for the office they put you in."
Unlike state senators and city councilors, county commissioners are paid a salary that is expected to reflect pay for a full-time job. Because county commissioners recently approved salary raises, Church is paid more than his counterparts – commissioners Gwen Lachelt and Julie Westendorff – who each receive $94,250 a year.
Church said Thursday he has another trip planned for a few days in March to Reno, Nevada to attend a conference about wildfires, but he has no other plans to take time off for the foreseeable future.
The trip to Mexico is an annual one for his family, he said.
"Next year, we'll shorten up the stay quite a bit," by about two weeks, he said.
Graham said the financial cost to accommodate Church's absence has been "minimal."
jromeo@durangoherald.com