Arizona race dominated by Durango's top talent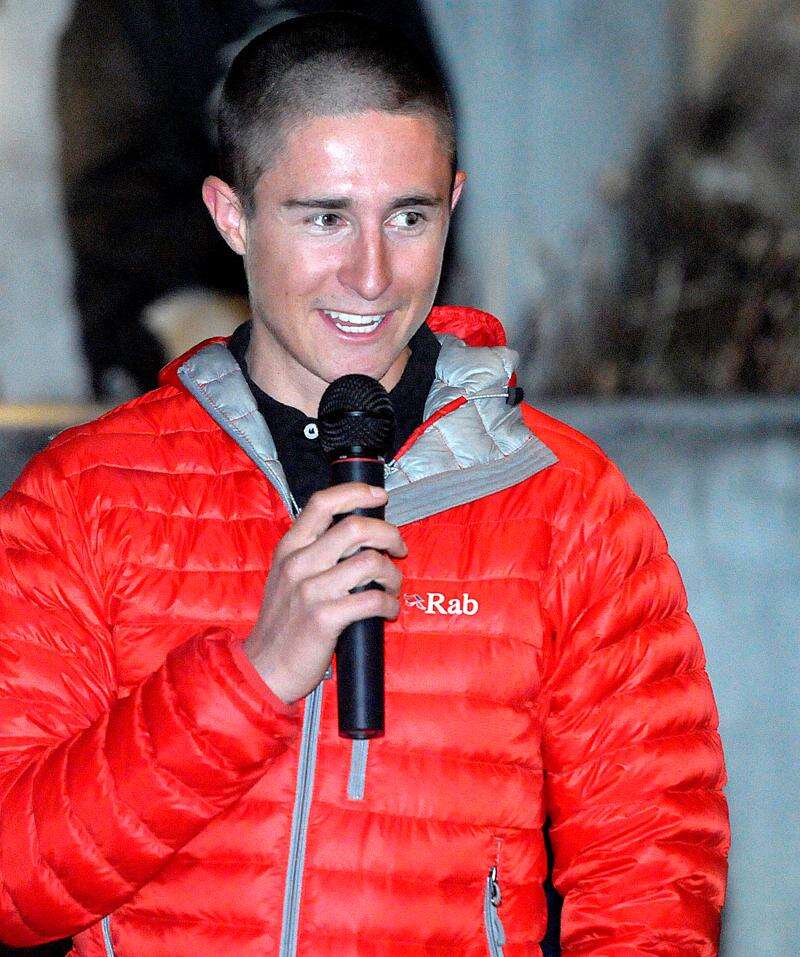 Durangoans know how to handle their whiskey, at least when it comes to mountain bikes.
A slew of riders from Durango traveled to Prescott, Arizona, last weekend for the Whiskey Off-Road event put on by Epic Rides. By the end of the weekend, Durangoans needed some spare room in their luggage for all the medals accumulated.
The main event was the Whiskey Off-Road 50-mile backcountry race. Durango's Howard Grotts claimed first place in 3 hours, 13 minutes, 43 seconds. The Specialized rider was followed closely by two other Durangoans, Benjamin Sonntag and Todd Wells. Sonntag of Clif Bar, Niner Bikes and SRAM, finished in 3:17:30, and Wells, who now rides for SRAM/Troy Lee Designs/Scott, crossed the line in 3:18:30.
Grotts claimed $5,000 for first place, Sonntag earned $3,000 and Wells took home $2,000.
"I'm happy to get my first podium of the year at such a great event," Grotts posted on his Instagram page.
After a section known as "the wall" climb, five riders emerged in the lead group, and it stayed that way until they reached the town of Skull Valley, Wells said.
"The group contained myself, my brother Troy, Ben Sonntag, Grotts and Spencer Paxson," Wells said in an email to The Durango Herald. "Howie put in a surge about halfway up that blew the group apart, and we all rode solo from there for the last 15 or so miles."
Wells said he tried to close the gap, but the descent on "cramp hill" was tough on him and he had to back off for a few minutes,.
"Howard was gone, but I was hoping to catch Sonntag before that, but it didn't happen," Wells said. "I rolled in for third under threatening skies and have stood on just about every step except the top one in this race."
After the race, Wells said it was the first time he didn't suffer a flat tire at the Whiskey 50.
Troy Wells finished sixth in 3:22:54, and Durango's Stephan Davoust was eighth in 3:24:39.
Durango wasn't done after that, as Payson McElveen of Fort Lewis College finished 17th in 3:30:51.
"After realizing the legs weren't quite on pace in the opening hour, I struggle in the late 20's to hold my position, far from my top-10 goal" McElveen said on his Facebook page. "From there, things snowballed when I had a brief but costly mechanical, which resulted in burning some matches I didn't really have to begin with."
McElveen said there was one stretch during a tough climb late in the race where he wanted to quit, but the thought of friendly faces at the finish line kept him going.
Durango's Nick Gould finished 26th with Durangoan Caleb Thompson right behind him in 27th. Lucas Rowton also placed 34th, and Levi Kurlander was 39th to round out Durango's results in the 50-mile race.
The action started Friday with the Whiskey Off-Road Fat Tire Crit race. Todd Wells took first in the circuit race, followed closely by Sonntag in second. Sonntag, originally from Germany and husband of Durango women's cycling star Carmen Small, made it two second-place finishes for an impressive weekend.
The criterium race was a short-track cross-country format with 20 minutes of racing plus three laps. It was a big spectator event down Prescott's Whiskey Row.
"The field would whittle down each time up the Union Street climb, and, by the time we got the bell lap, we were a group of 30 or so," Todd Wells said. "I was sitting perfectly in second wheel at the top of the climb. Cole House jumped at the bottom of the descent about one minute from the finish. I got on his wheel and hit the front with about 400 meters and three turns to go. I managed to hold on and take the win in the first ever Epic Rides fat tire crit."
Grotts finished sixth in the criterium, and Thompson was ninth. Troy Wells took 12th, with McElveen behind him in 13th. Davoust claimed 22nd, Rowton was 28th, Kurlander finished 29th and Gould came in 50th.
The second round of the Epic Rides series will be held May 22 in Grand Junction. Wells is looking forward to putting on the Marathon National Championship jersey again that weekend.
jlivingston@durangoherald.com