Pursuit of another national championship hits next stop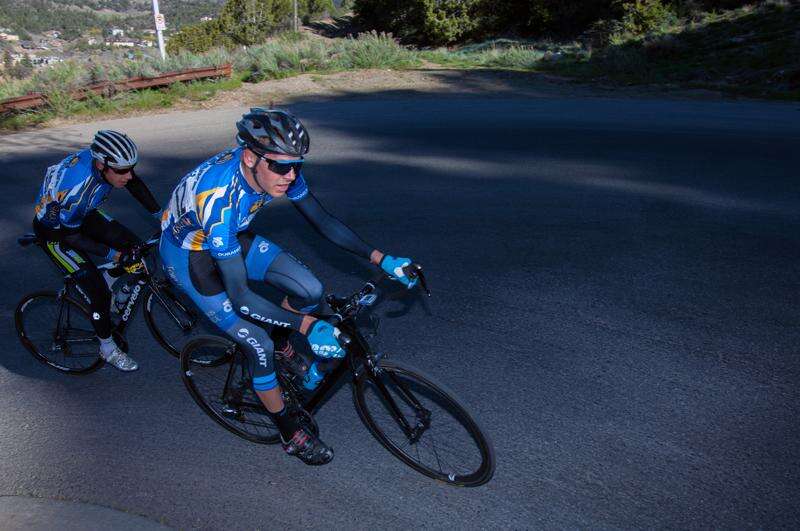 The wait for a 23rd national championship could come to an end this month.
Perennial powerhouse Fort Lewis College announced its competitors for the upcoming USA Cycling Collegiate Road National Championships on May 13-15.
The three days of road races will take place in Marshall and Burnsville, North Carolina, for the second consecutive year.
Riders will compete in three events that will count toward the team total omnium. The team time trial, criterium and road race competitions will count toward the overall team score. An individual time trial also will be held to decide a few more champions.
Emily Abraham, Sydney Edmonson, Casey Hynes, Jenna MacPherson and Sofia Gomez-Villafañe will compete on the women's side for the Skyhawks.
Stephan Davoust, Emmanuel Gagne, Thomas Gauthier, Payson McElveen, Cormac McGeough, Ian McPherson, Troy Meeker, Kolben Preble and Ryan Standish will represent the FLC men.
"We have many riders returning from last year's squad, and I think we did a great job of picking riders best suited to the courses and conditions," Fort Lewis road coach Ian Burnett said in a news release. "Picking a team out of so many deserving riders is one of the toughest parts of the job."
After a strong Rocky Mountain Collegiate Cycling Conference season in which the Skyhawks finished behind only University of Colorado-Boulder, Fort Lewis will look for redemption at nationals after a tough trip east last season. Blistering heat and a few bad breaks led to a fifth-place FLC finish in the 2015 team omnium.
Fort Lewis' Ryan Standish had the best finish for the Skyhawks last year, as he took home a bronze medal in the criterium. He was the top FLC finisher at seventh place in the men's individual omnium.
For the FLC women, Gomez-Villafañe, who is a cyclo-cross specialist, placed 13th in criterium and 17th in the individual omnium last year. Those results were best on the squad.
Last year's team time trial saw the Skyhawks' women finish 10th while the men placed sixth.
Though many members of the team admit they are better on the mountain bike, these Skyhawks have proven their strength on road bikes.
In last month's Squawker Classic, Standish was in fine form as he destroyed all opposition in a criterium win on the streets of Durango. The Skyhawks swept the Squawker Classic time trials and had another individual winner in the road race with McElveen.
"Things have been coming together for the team this spring, and, if the breaks go our way, we have a good shot at the team title," Burnett said.
heraldsports@durangoherald.com
Note: The Skyhawks' roster for the USA Cycling Collegiate Road National Championships held May 13-15 in Marshall and Burnsville, North Carolina.
Men
Stephan Davoust, jr., Canada
Emmanuel Gagne, so., Canada
Thomas Gauthier, fr., Canada
Payson McElveen, sr., Texas
Cormac McGeough, so., Colorado
Ian McPherson, so., Colorado
Troy Meeker, sr., Colorado
Kolben Preble, sr., Oregon
Ryan Standish, sr., California
Women
Emily Abraham, fr., California
Sydney Edmonson, so., Colorado
Sofia Gomez-Villafañe, sr., California
Casey Hynes, sr., Colorado
Jenna MacPherson, sr., Idaho
Durango Herald