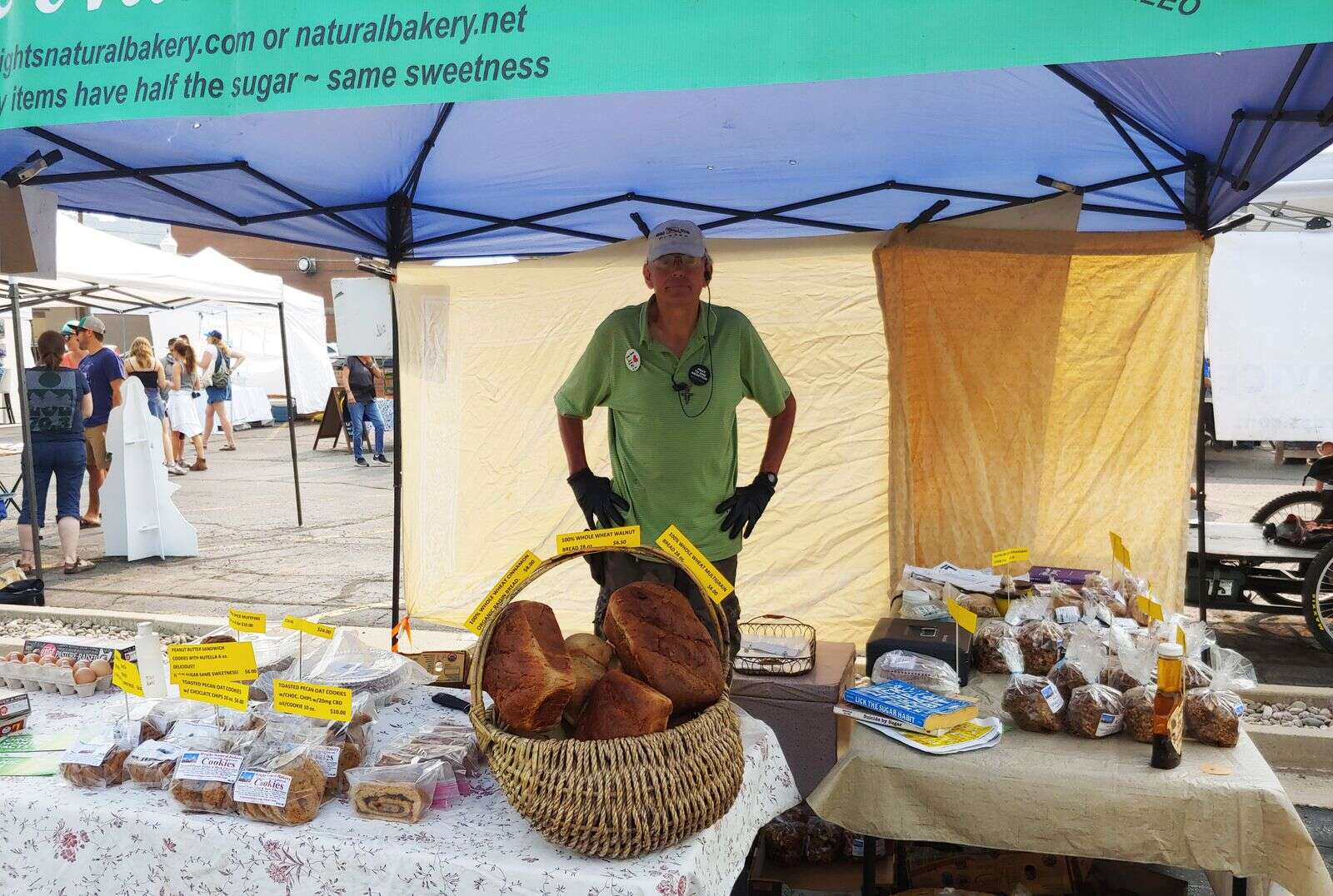 Baked goods from Chimey Rock area made with whole and organic ingredients
Hailing from Archuleta County, Wright Natural Bakery takes the second word in its name quite seriously.
"Everything's natural," said baker Jean-Paul Wright. "I use a lot of organic stuff, so it's largely organic."
The bakery sells a range of baked items, including cookies, muffins, pies and granola – and in general, they have far less sugar than they traditionally would.
"I cut the sugar back on almost everything ... and I use raw sugar – I don't use processed or refined ingredients," he said. "I use turbinado raw sugar, which looks like brown sugar, but it's even better than that – it's just the pure sugar from the sugar cane – and organic stevia extract. So you get the same sweetness with half the sugar."
Some of the items Wright sells have no sugar at all.
"Everything tastes better this way, too," he said. "Raw sugar has a better taste – it's got all the nutrients in it."
Wright takes care to preserve the nutritional value of his products, to the point where he grinds his own grains with a stone grinder at his bakery.
"I grind my own almond flower so it includes the skin of the almond because blanched almond flower is what they sell in the store, like Sam's (Club), and they strip the skin to make it lighter ... there's no nutrition left."
Wright said the location of his bakery in Cabezon Canyon, across Highway 151 frpom Chimney Rock National Monument, improves the quality of his baked goods.
"I bake in almost perfectly fresh air – it's cleaner there," he said. "When you're in town, you can smell the air, with the cars and traffic. We're in a dead-end canyon, so we have almost no traffic. The road is 700 feet from my bakery. The water goes through a five-micron filter, so it's super fresh water."
In addition to the Durango Farmers Market, Wright Natural Barkey's products can be found at wrightnaturalbakery.com, where shipping is free for orders over $79, Wright said. He can also be rached at wrightnaturalbakery@gmail.com and (970) 812-8026.
ngonzales@durangoherald.com