Ballots will be mailed in mid-March to eligible electors
Five candidates have qualified to run for two open seats on Durango City Council in April.
The candidates are Carter Rogers, Douglas Snow, Harrison Wendt, David Woodruff and Gilda Yazzie.
A sixth prospective candidate, Frank Lockwood, picked up a candidate affidavit but did not return it with 25 valid signatures as of the 3 p.m. Tuesday deadline, according to the city.
The five candidates who did collect at least 25 valid signatures will have their names placed on the ballot, which will be sent to eligible city electors sometime between March 13 and 20. Election day is April 4.
Meet the candidates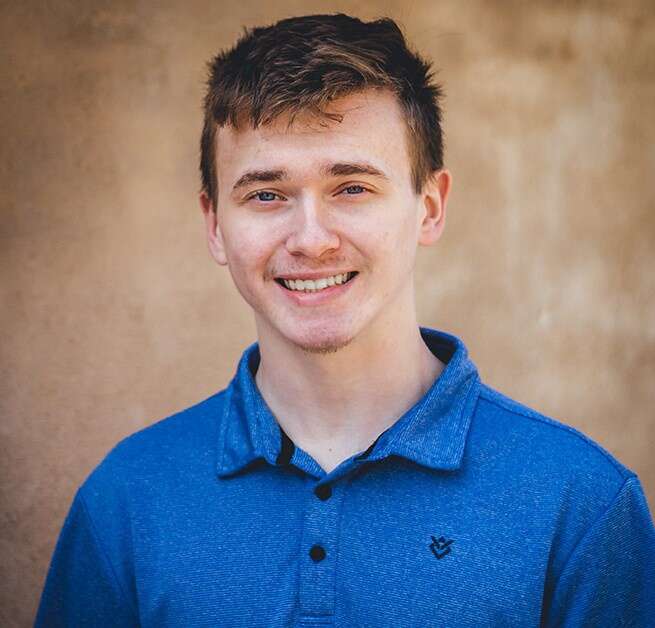 Carter Rogers, 20, is a Fort Lewis College junior pursuing a degree in political science. He is also the president of the college's student body. He said he wants to serve on City Council because he believes meaningful change "comes from the bottom up" and is most needed in expanded access to housing, mental health, transportation services, and investments into small and sprouting businesses.
Douglas Snow, 45, has a variety of blue collar work experience. He said helping the homeless community and improved public transportation in Durango are among his top priorities. He also supports allowing residents to keep more hens in their backyards in order to help residents sidestep the high costs of eggs, and he wants the city to improve its snow-removal services and install sidewalks on busy roads where there are none.
Harrison Wendt, 25, is making his second attempt at scoring a seat on City Council after an unsuccessful bid in 2021. He said he supports the Downtown's Next Step project, saying it offers a chance to replace decades-old piping beneath Main Avenue. He also identified housing, infrastructure and essential city services as key issues the city must address.
David Woodruff, 44, president of the Durango chapter of the Colorado Restaurant Association and former general manager of El Moro Spirits & Tavern, said at a January campaign kickoff that the next 10 years are "pivotal" for the city of Durango. He said his experience as a family man, 17 years spent in the private sector and time served on various nonprofit boards inform a fresh perspective he intends to bring to City Council.
Gilda Yazzie, 68, brings housing experience to the City Council race with a focus on homelessness and preservation of downtown's historic culture and character. She said her work with Habitat for Humanity of La Plata County and with the U.S. Department of Housing and Urban Development as an independent contractor has made her skilled at pursuing grants and she'd like to revisit old commissioned city studies to determine their impact.
Drawing to determine ballot placement
City Clerk Faye Harmer said the city will conduct a drawing of candidates' names at 11 a.m. Monday in the city clerk's office to determine who appears first on the ballots.
The city always draws names to assign placement on the ballot to avoid any appearance of favoritism, she said. The first candidate to have his or her name drawn will appear first on the ballot, the second name drawn will be listed second, and so on.
"We've historically always drawn lots for placement on the ballot simply because there are some people who believe being first or last or in the middle in the lineup makes a difference in how many votes you get," she said.
The candidate sequence will be passed along to the La Plata County Clerk and Recorder's Office, which prints the ballots.
cburney@durangoherald.com