District A, C and E seats up for election in November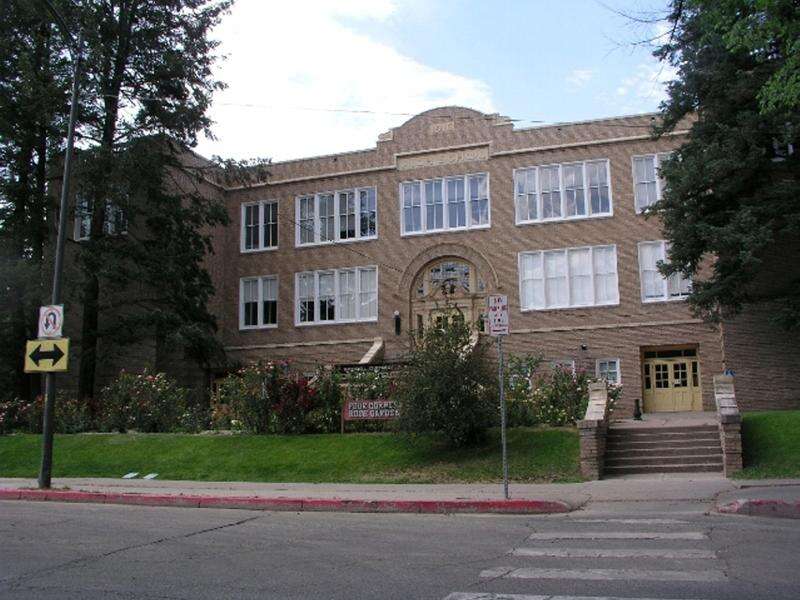 Four candidates have entered the race for the Durango School District 9-R board in the biennial school election on Nov. 7.
Three of the five board seats are up for election, and members serve for terms of four years. Terms are usually staggered, so there will be openings every two years.
The school board provides oversight and governance for the school district and its schools. Its responsibilities include ensuring the district's staff pursues its stated goals, controlling the district's funds and garnering the support of the community.
Here is a look at the candidates:
District A
Incumbent: Nancy Stubbs
Opponent: None
District boundaries: Includes northwestern Durango and the area west of U.S. Highway 550 north of the city.
Stubbs, who is running for a second term, is a retired elementary school teacher with more than 30 years of teaching experience in overseas schools.
Originally from San Diego, Stubbs has lived and worked in 10 different countries including Pakistan, Iran, Vietnam and China.
"When I was younger, my husband and I went to teach in some international schools," she said. "You teach in English and you have kids from all over the world in your classroom. Almost all of my classroom teaching was done overseas."
After retiring in Durango in 2009, Stubbs said she became interested in serving on the Durango 9-R school board.
"I just felt like I had so much background, experience and knowledge that I wasn't done with education," she said. "I looked for a way to continue to contribute."
She called her four years on the board a "wonderful experience" that she is hoping to continue.
"I feel like the district is at a good point," Stubbs said. "When I first joined the board, we were really struggling financially. We had to cut courses and find a way to survive. Now, we are moving forward, and I hope to be a part of that growth."
District C
Candidate: Mick Souder
Opponent: None
District boundaries: Includes the southern portion of district, extending to the state line.
Souder, who served on the board from 2013-15, touts his previous board experience as his strong point.
"I think I got really good in the last six months of my term," he said. "Me returning would be a good thing because I am able to step right back in."
Souder works as a senior consulting technical solution manager for IBM, an American multinational technology company.
He also has a background in education, having taught math and computer science for 11 years.
The majority of his time teaching was spent on the Zuni Indian Reservation in western New Mexico.
Souder has served on the district's Finance Advisory Committee after his board term.
If elected to the school board in November, he plans to step down from the committee.
He said his interest in finance has not waned since his previous term.
"I was fairly fiscally conservative, which I would probably continue," he said. "I am looking forward to the opportunity to be able to do this again."
District E
Incumbent: Shere Byrd
Opponent: Emily Newcomer
District boundaries: Includes area northeast of downtown and east of the Animas River.
Newcomer is the mother of two children, a kindergartner and a fifth-grader, who both attend Riverview Elementary School.
"I am a mom of two kids in the district right now who are in the beginning and middle stages of their schooling," she said. "I am experiencing the school district as a parent. I am very invested because this all impacts my children."
Newcomer is a licensed psychotherapist who owns her own practice, Southwest Psychotherapy LLC, in Durango.
"I specialize in body-centered psychotherapy," she said. "I work with a person to help get their body out of survival mode, or essentially working with a person's nervous system. I help people get trauma out of their way so that they can fully live their lives."
After moving to Durango in 2005, Newcomer served as the community education coordinator for Sexual Assault Services Organization for five years.
SASO is dedicated to providing education and prevention programs aimed at increasing public awareness and safety to stop sexual violence.
Newcomer said that she believes in the full potential of every child, and if elected, would focus on school policies that ensure an equitable education for all children, including providing support for their academic performance and mental health.
"I really see a need for our culture to change on a deep level," she said. "We have groups of people that have privilege, and groups that do not. I was motivated to be a person to change that culture."
Her platform focuses on anti-oppression work, which includes providing assistance for students of color, students with disabilities and LGBTQ students, who she says are vulnerable to harassment and suffer from implicit biases.
"With my knowledge around psychotherapy and mental health, I know that oppression impacts people in traumatic ways," she said. "I see myself being a bridge between the mental health community and the school community. Test scores show POC (people of color) students in our district have lower test scores than white students on average."
Newcomer is also invested in the community-wide effort to address the high suicide rate in La Plata County.
"Suicide is a huge issue here, and there is this new idea of trauma-informed classrooms," she said. "Sometimes, teachers are the first line of defense, which can be scary. But once a person is properly trained, it is not as bad. We have the opportunity to keep more children and teachers safe."
Shere Byrd was appointed District E representative in August to replace Andy Burns, who resigned from his position as board president in June after being hired as the chief operations officer for the district.
Byrd is a second generation Durangoan, who experienced the Durango School District first hand as both a student and parent.
Although she describes her time in the Durango 9-R system as a positive experience, her daughter, Mallory, was not quite so fortunate.
"She was really successful, but we had serious ups and downs with her in the school system," Byrd said. "She was identified as gifted in third grade, but when she got to middle school, she was so bored in her math class that we needed to move her forward."
Byrd said it was a struggle to get her daughter placed in an appropriate class that would adequately challenge her.
"When she got into high school, she got involved in the aerospace design team, and it was like a light bulb turned on for her," she said. "She was super motivated and she got involved in other activities outside of class."
Byrd has worked as a professor of cell and molecular biology at Fort Lewis College for 25 years and serves on the San Juan Basin Public Health board.
Most of the students who pass through her classroom are health profession students, and she was an integral part of the creation of the first undergraduate public health program in Colorado at FLC.
Her experience in education expands beyond teaching, as she also served as the chairwoman of the Biology Department at FLC for seven years.
"I am experienced at the board level and have an education perspective," she said. "I can see the perspective of teachers, and I understand the administrative and budgetary perspective of things."
Byrd said she believes everyone deserves a high-quality education because it is the key to opening many doors to a successful future.
If elected, Byrd said she will focus on teacher salaries and the student achievement gap.
"I'd like to see that we are serving all students because we still have some gaps between our predominant culture and our underserved students, such as Native American students, Hispanic students and those on the reduced-price school lunch program," she said. "They start out well and somehow we lose them along the way."
Additionally, she believes the district needs to develop a better system to track individual student's educational needs, which stems from her daughter's struggle.
"I think that we have a ways to go with our gifted programs and our special needs programs," she said. "I had a kid out of the norm, and that can go in either direction. I want every kid to find something that motivates them."
Byrd described Durango as an "attractive place to live," but said the district should continue work toward affording teachers a livable salary.
She said her three months on the board has been an "interesting opportunity."
"It has become so engaging and there is so much happening at the district," she said. "It's been fun for me, and it is great that there are more people than just me interested in serving on the board."
mrupani@durangoherald.com
Key dates and polling locations
Voters in Durango can expect to receive their ballots by Wednesday or Thursday. Bayfield residents can expect their ballots Friday or Saturday.
The last day to mail a ballot is Oct. 30.
Four 24-hour ballot drop-off locations will be open from Oct. 16 through Nov. 7:
La Plata County Clerk & Recorder's Office, 98 Everett St., Suite C, Durango.
Bayfield Town Hall, 1199 Bayfield Parkway, Bayfield.
La Plata County Administration Building 1101 East Second Ave., Durango.
Farmer's Fresh Market 535 Goddard Ave., Ignacio.
Three voter service and polling centers will be set up to help with voter registration, replacement ballots, ballot drop-off, in-person voting and voting machines for people with disabilities.
The La Plata County Clerk and Recorder's Office will be open from 8 a.m. to 4 p.m. Oct. 30 to Nov. 3.
The Clerk's Office will also be open from 8 a.m. to noon Nov. 4 and from 8 a.m. to 4 p.m. Nov. 6.
On Election Day, Nov. 7, the Clerk's Office will be open from 7 a.m. to 7 p.m.
Bayfield Town Hall will be open from 8 a.m. to 4 p.m. Oct. 30 to Nov. 3.
Bayfield Town Hall will also be open from 8 a.m. to noon Nov. 4 and from 8 a.m. to 4 p.m. Nov. 6.
On Election Day, Nov. 7, Bayfield Town Hall will be open from 7 a.m. to 7 p.m.
The La Plata County Fairgrounds will be open from 8 a.m. to 4 p.m. Monday and from 7 a.m. to 7 p.m. Election Day, Nov. 7.