Preliminary results show 26 percent total voter turnout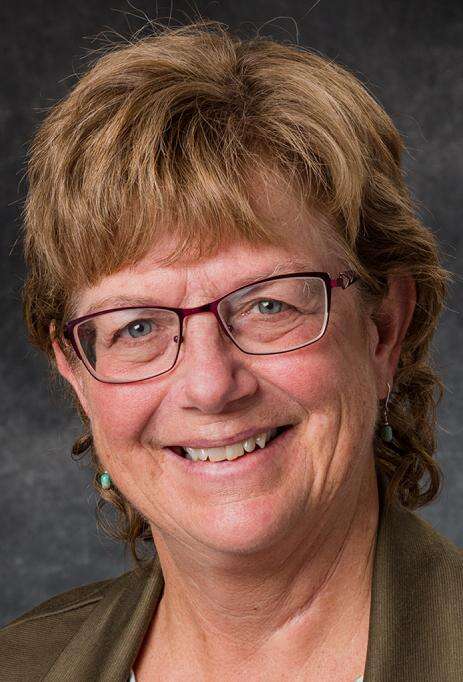 Durango School District 9-R Board of Education candidate Shere Byrd pulled off a narrow election victory against opponent Emily Newcomer in a neck-and-neck race to represent District E.
Unofficial results show incumbent Byrd, a professor of cell and molecular biology at Fort Lewis College, won by a razor-thin margin of 29 votes. Election results become official after county canvass boards meet.
District E boundaries include the area northeast of downtown and east of the Animas River.
La Plata County Clerk and Recorder Tiffany Parker said the race does not require a mandatory recount.
"When we look at a recount, there has to be one-half of 1 percent difference between the two candidates," she said.
Byrd said the election results did not surprise her.
"I was expecting it to be close because I think the community had two really good candidates," she said Tuesday evening. "I don't think the community could have gone wrong regardless of who won."
Newcomer said she was disappointed by the results, but they would not deter her from running for a board seat in the future.
"This is just the beginning for me," she said. "I am very determined to see how I can make a positive impact in our district. I worked as hard as I could considering my life situation and I'm proud of that, and so grateful for all the people who voted for me."
With a secure seat on the board, Byrd said she plans to reach out to parent groups to garner feedback about the district.
"I am interested in going out and talking to different parent groups, rather than having them come to us," she said. "Lots of people have great ideas, and I'd like to reach out to the constituency and find out what they think we are doing well and not well. People don't always come to meetings set by groups, but if we reach out to those individuals, maybe it will work better."
Election results show a 26 percent total voter turnout. About 10,500 ballots were recorded out of 40,067 registered voters.
Three of the five board seats were up for election, and members serve for terms of four years. Terms are usually staggered, so there are openings every two years.
Nancy Stubbs ran unopposed to represent District A, which includes northwestern Durango and the area west of U.S. Highway 550 north of the city.
Stubbs, who will serve for a second term, is a retired elementary school teacher with more than 30 years of experience teaching in overseas schools.
She said that she became interested in serving on the school board after retiring in 2009.
"I just felt like I had so much background, experience and knowledge that I wasn't done with education," Stubbs said in a previous interview. "I looked for a way to continue to contribute."
Mick Souder also ran unopposed to represent District C, which includes the southern portion of district, extending to the state line.
Souder, a senior consulting technical solution manager for IBM, previously served on the board from 2013-15.
"I think I got really good in the last six months of my term," he said in a previous interview.
Souder also has a background in education; he taught math and computer science for 11 years, primarily on the Zuni Indian Reservation in western New Mexico.
The school board provides oversight and governance for the school district and its schools. Its responsibilities include ensuring the district's staff pursues its stated goals, controlling the district's funds and garnering the support of the community.
mrupani@durangoherald.com
District A (uncontested)
Incumbent: Nancy Stubbs
Votes: 5,222
District C (uncontested)
Incumbent: Mick Souder
Votes: 5,225
District E
Incumbent: Shere Byrd
Votes: 3,136
Opponent: Emily Newcomer
Votes: 3,107