4,000-foot-long track features nine switchbacks, 300-foot vertical drop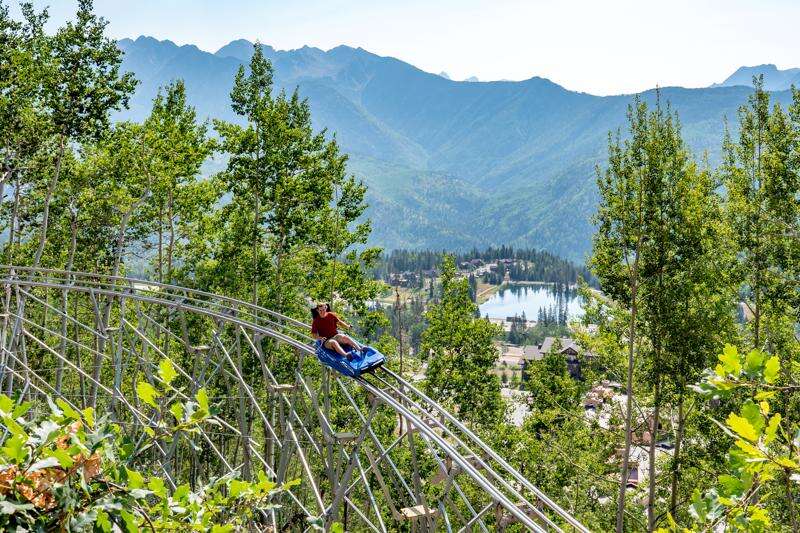 Purgatory Resort's new Inferno Mountain Coaster will open Saturday just north of Lift 4 and the base area of the mountain.
The new mountain roller coaster – created by the Aquatic Development Group – features 4,000 feet of track with a 300-foot vertical drop, nine switchbacks and one 360-degree loop. Carts are able to hit a top speed of 25 mph and some sections of track are raised as high as 40 feet above the ground.
"The new Inferno Mountain Coaster is an absolute blast to ride," Elizabeth Howe, Purgatory Resort general manager, said in a news release. "This thrilling new ride zips you through aspen trees with twists and turns, revealing incredible views of the San Juan Mountains."
After a rider gets to the top of an uphill section, crests the grade and starts to descend, gravity takes hold and whisks the cart down the mountain as it twists and turns along the fixed track. A hand brake on each cart can be used to regulate speed on downhill sections of track, and a motorized pulley propels the cart up inclines. Riders can go as fast or as slow as they want.
Rides cost $20. To ride alone, participants must be at least 9 years old and meet a 52-inch height requirement. Children 3 to 8 years old must ride with an adult.
The name "Inferno" was inspired by Dante Alighieri's "Divine Comedy."
The coaster will be open through the remainder of the summer and into the winter.
For more information, visit www.purgatoryresort.com.