Residents close on $14 million real estate deal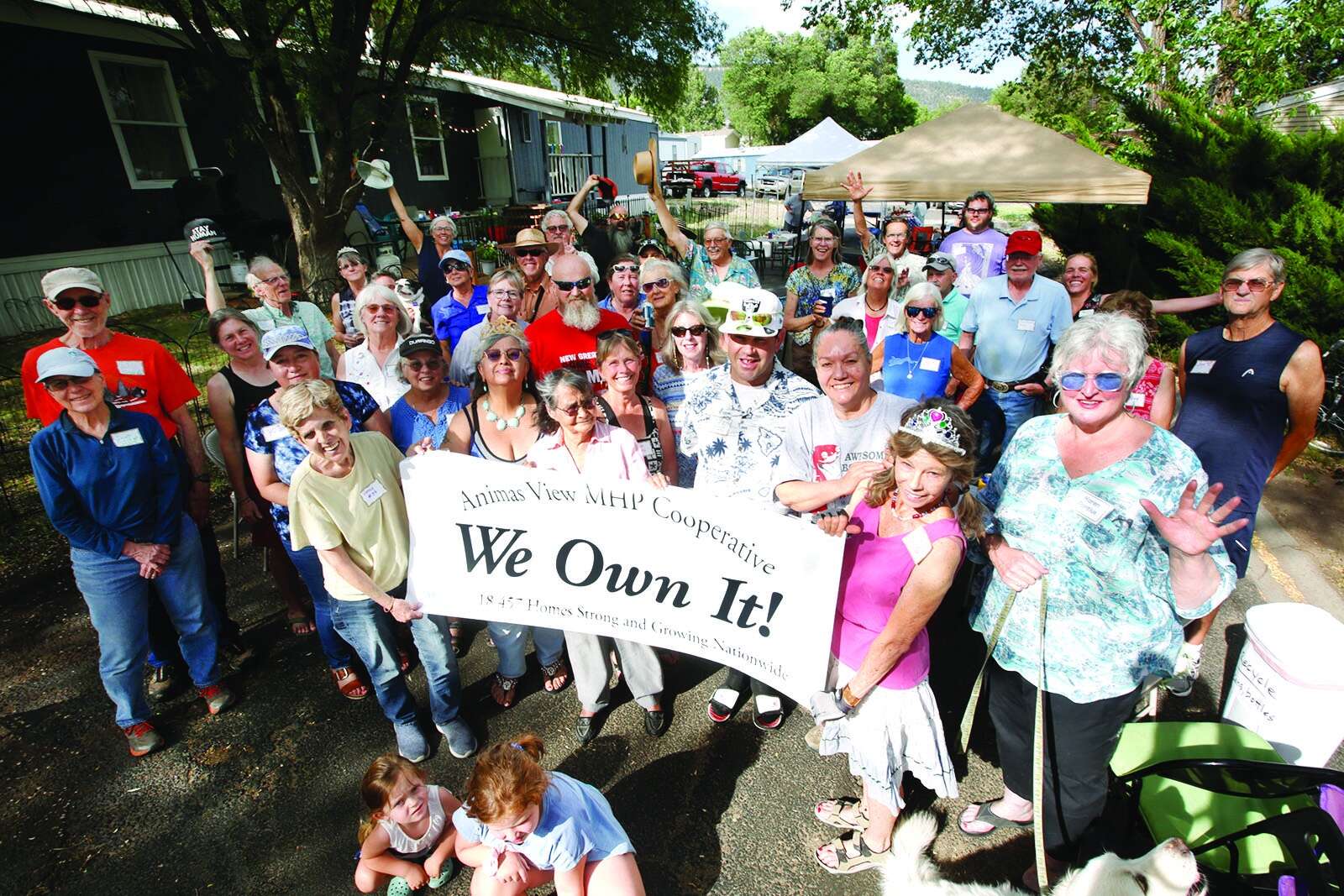 Residents at River View, a mobile home park in Durango, celebrated a victory this week: They now own the land underneath their homes.
Strive Communities, River View's former owner, announced the mobile home park was for sale in December 2020. Residents then embarked on a monthslong process, outlined in 2020 state legislation, to take over ownership.
The real estate deal closed Monday, making River View the first community in the state to gain ownership under the 2020 law.
"I feel really relieved knowing that we are coming to the end of this portion of the journey. I keep saying, this is not the end, this is just the beginning," said John Egan, president of the Animas View Mobile Home Park Co-Op. "Now, we have to continue to run our new business, which is the mobile home park."
The 14.5-acre mobile home park sold for $14 million, Egan said. In 2018, Strive Communities bought the property for about $9 million. MHP Funds bought it in 2015 for about $7.7 million from Wilma and Ted Cooper, who owned it for 35 years.
More than 100,000 Coloradans live in manufactured housing, including mobile homes, which are effective ways to meet Colorado's affordable housing needs, according to the legislation.
Residents own or rent their homes, but not the land underneath – which can be a tense setup with landlords.
Residents wanted to buy the park to stabilize their monthly lot rent. Under corporate ownership, the average lot rent increased from $350 per month in 2015 to about $730 in March, according to the co-op.
In February, residents believed ownership could come with another increase: $300 on top of their current lot rent. Some members of the 116 households living at River View said they would be priced out and would have to move, the co-op board said.
Egan said he would pay about $900 if the lot rent increased by $300.
"As of Sunday, we were able to report to our residents that lot rent will increase by less than $100 over what they're paying currently – which is borderline miraculous," he said. "We've had so much support from the community and so many people who showed an interest in seeing us achieve this. Without that support, I'm not sure we would've been able to get it that low."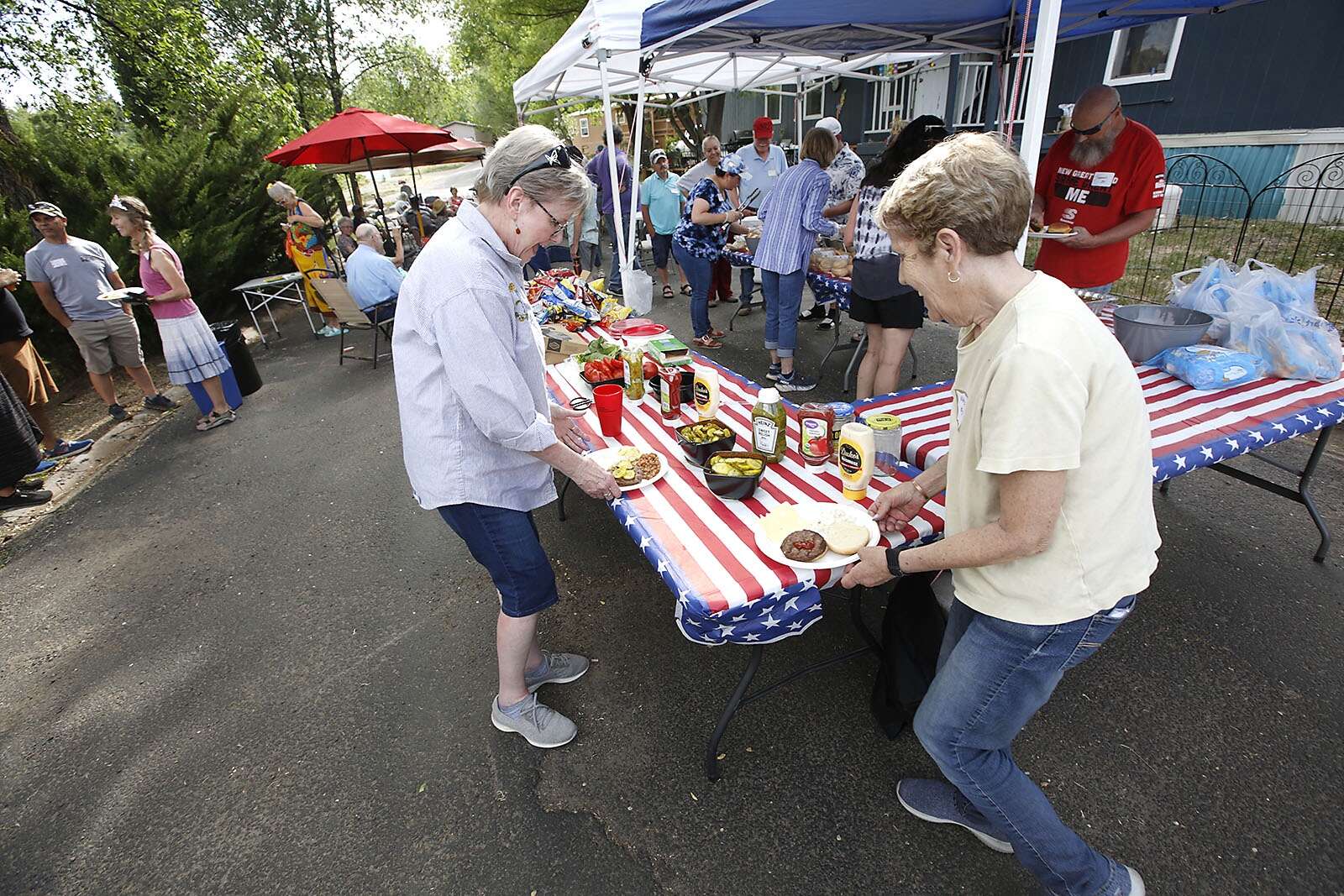 The Animas View MHP Co-op was able to secure financial assistance from multiple sources, including the HomesFund, a mortgage assistance nonprofit, and the city of Durango.
HomesFund committed to providing a $500,000, low-interest mortgage loan. Durango City Council provided a $500,000 mission-driven grant, managed by HomesFund, to the mobile home community.
The co-op held a community picnic Saturday to celebrate the closure of the real estate deal. When they announced rent would increase by less than $100, people started applauding and cheering, Egan said.
"The enthusiasm is just unbridled," he said. "At this point, I don't know of anyone who's going to leave because of a rent increase."
The increased rent will begin in September. After that, it is set until the end of 2021. Once the co-op approves its 2022 budget, it could change slightly depending on budgetary needs and contractual obligations.
"It would be a matter of dollars," Egan said, adding the board is looking for ways to make it less expensive.
The Animas View MHP Co-op might also try to equalize rent, which currently ranges from $675 to $745, because residents are paying for the same infrastructure and maintenance.
"We've realized that it's a shift in our thinking. Now, we have to shift toward how to operate the park and do that in a fiscally responsible manner," said Dan Hunt, operations manager for the co-op.
The park also faces a balloon payment in 2031 that could increase lot rent.
"We expect the park will have plenty of equity, and we will have the expertise and experience that a lender would for us to refinance," Hunt said. "I don't see that being an issue."
In the meantime, mobile home park residents have formed a stronger sense of community through their collective efforts, said co-op board members in previous interviews with The Durango Herald.
That community was apparent Saturday as residents chatted with hot dogs in hand and live music in the air.
"It was so nice because people just wanted to hang out and talk to each other, which really speaks to this idea of building a sense of community," Egan said.
smullane@durangoherald.com