Durango fills a quarter of cross-country roster
Durango-based mountain bikers could fill a private jet when they load up for the world championships next month.
Six of the 41 riders selected for the USA Cycling roster for the 2018 International Cycling Union (UCI) Mountain Bike World Championships have Durango ties. The event will be held Sept. 5-9 in Lenzerheide, Switzerland.
Four of those six are native to Durango, as Christopher Blevins, Howard Grotts, Madeline Robbins and Quinn Simmons were named to the team. Savilia Blunk and Cole Paton, a pair of Fort Lewis College riders, also were selected.
All six of Durango's athletes will compete in cross-country mountain biking. Downhill events also will be contested the same week in Switzerland.
"This mountain bike world championship team represents the best U.S. athletes across the board from junior to elite," Marc Gullickson, Performance Director of USA Cycling's mountain bike program, said in a news release. "I expect them all to represent the United States well." Durangoans will make up 24 percent of the cross-country team for the world championships. All of them earned automatic qualification through the national championships.
Grotts, the 2016 Olympic selection for USA Cycling, is the four-time defending cross-country national champion at the age of 25. He will race in the elite men's field along with USA teammates Keegan Swenson of Park City, Utah, and Luke Vrouwenvelder of Chapel Hill, North Carolina.
Blevins, 20, won the short-track national championship in the elite men's field this year and was third in the elite cross-country race. He will race in the under-23 men's age division along with Paton.
Paton is originally from Cashmere, Washington. He was fifth in the under-23 cross-country national championships. Blevins and Paton will be joined by Carson Beckett of Brevard, North Carolina, Jerry Dufour of Birmingham, Alabama, and Sandy Floren of Berkley, California.
Blunk, the under-23 women's national champion this year, is originally from Inverness, California. She will join Park City's Haley Batten and Gwendalyn Gibson of Romona, California, on the women's under-23 roster.
Robbins, known as "Maddie Jo," targeted this year's world championships as her major goal, and she wouldn't let an injury get in the way of her qualifying. Robbins won the junior women's cross-country race at the national championships in dominant fashion despite a broken scaphoid, a wrist bone that controls thumb movement. A fall could have worsened the injury and led to surgery that would have kept her out of Switzerland, but she rode strong and steady to claim the title and punch her ticket to Lenzerheide. Katie Clouse of Park City and Mina Ricci of Woodacre, California, are the other two junior women on the USA roster.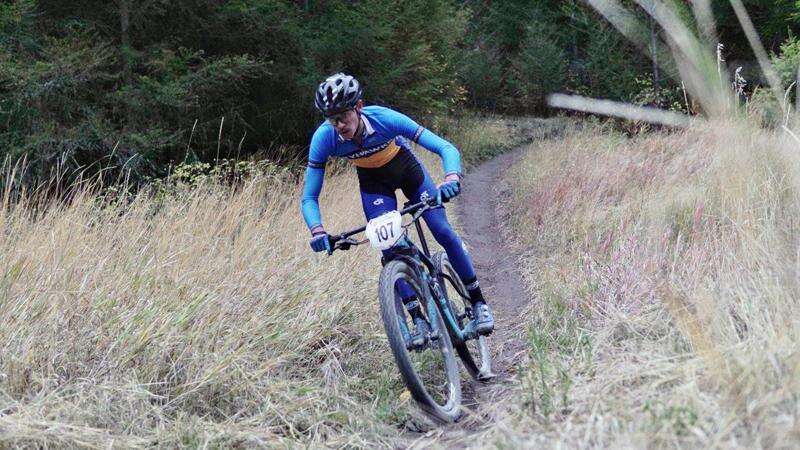 Simmons, fresh off a sweep of the junior men's cross-country and short-track national titles to go with a junior men's road cycling national title only days later, will lead the junior men's team. He is a four-time junior national champion on a mountain bike. He is part of a large USA junior men's team that includes Paul Fabian of Prescott, Arizona; Scott Funston of Maple Valley, Washington; Nolan Jenkins of Colorado Springs; Kevin Vermaerke of Rancho San Margarita, California; and Jack Yackle, who grew up in Cortez but now calls Spokane, Washington, home.
The only cross-country team Durango won't have a rider in is the elite women's field. Kate Courtney of San Francisco, a Specialized Racing teammate of Blevins and Grotts, will lead that team along with New York's Lea Davidson, Boulder's Erin Huck, Maine's Ellen Noble and Arizona's Chloe Woodruff.
"I feel very good about the strength and depth of our elite women's XC and Junior women's (downhill) teams and am also looking forward to seeing great performances from Aaron Gwinn and Howard Grotts as well as the rest of our deep and talented team," Gullickson said.
jlivingston@durangoherald.com