FLC women sweep the Griffins
The Westminster College Griffins (6-13, 5-8 Rocky Mountain Athletic Conference) handed the Fort Lewis College men's basketball team (16-2, 10-2 RMAC) its first loss back on Dec. 17, but the Skyhawks dominated the rematch on Saturday in Durango right from the opening tip, 79-63.
"I thought our guys collectively as a group were really focused today," Fort Lewis College Head Coach Bob Pietrack said. "Defensively we kept them under 40%, and their three-point percentage was really poor, so I felt good about that. Westminster is a tough game for us, there was some revenge factor because they beat us earlier, but defensively we controlled the ballgame."
Akuel Kot led all scorers with 24 points, but it was JaQuaylon Mays creating havoc across the floor. Mays added 13 points and 11 rebounds to earn his fourth career double-double and first this season. Brenden Boatwright finished just shy of a double-double as well, supplying 11 points and nine additional rebounds.
The Skyhawks controlled the game from the first basket, taking the lead just 1:03 into the game and never looking back.
FLC began the game with a 16-2 run, capped off with a Junior Garbrah 3-pointer assisted by Mays.
The Griffins cut the lead to five points on a jump shot and once more after a fast-break layup, but Fort Lewis responded promptly and a free throw from Sekou Dembele put the Skyhawks up by 17 at halftime.
The Skyhawks led by double digits the entire second half, and as many as 22, 72-50, after a pair of Boatwright free throws.
Brendan La Rose blocked three shots in the game, bringing his total to 18 on the year.
Fort Lewis now has a daunting road trip ahead and will take on the No. 5/9 Colorado School of Mines Orediggers (18-1, 12-1 RMAC) at 7:30 p.m. Friday. The Skyhawks will then face off with the MSU Denver Roadrunners (7-11, 4-8 RMAC) at 6 p.m. Saturday.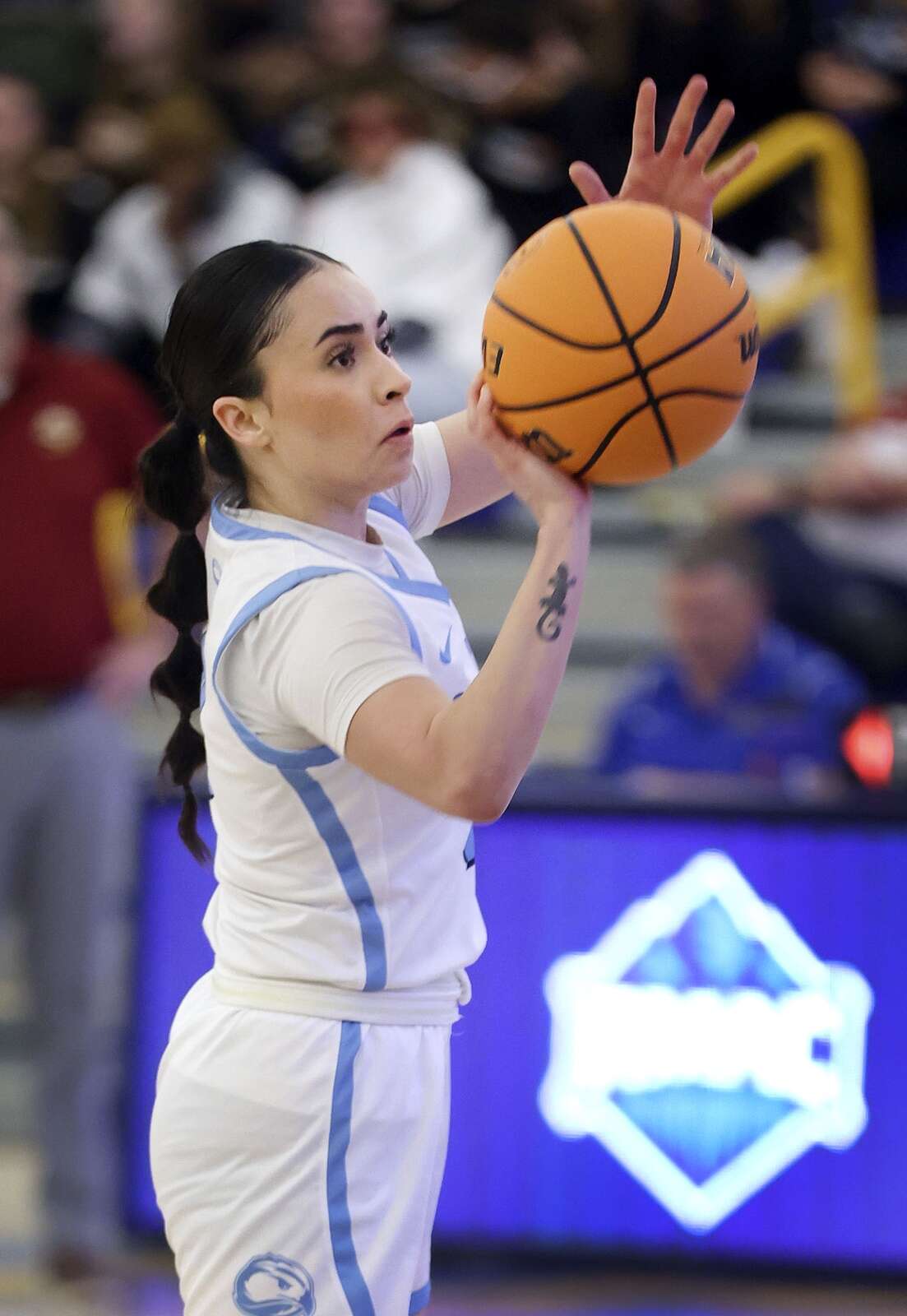 FLC women sweep Griffins
Aided by double-digit outings from three Skyhawks, the Fort Lewis College women's basketball team earned the series sweep over Westminster College, 57-53, on Saturday.
Fort Lewis improved to 7-11 overall, 4-8 RMAC, while Westminster dipped to 9-10, 5-6.
Freshman Lanae Billy led the team with 19 points, making 5-of-9 shots from three, and also grabbing six rebounds. Junior Kelsey Sorenson had her third double-double of the season, with 13 points and 10 rebounds. Graduate student Kaitlyn Bell followed with 10 points and three boards. Sophomore Samantha Wattawa scored six and grabbed four key rebounds.
Westminster's Ashley Greenwood led all players with 21 points.
Westminster jumped ahead early, but a three out of the hand of Bell set the tone for FLC in the tightly contested game.
Fort Lewis made nine three-pointers in the game – one shy of a season-high. The Griffins, however, won the rebound battle by pulling down 47, including 19 offensive, to just 34 for the Skyhawks.
Fort Lewis went into halftime leading 29-20, but Westminster opened the second half with a 9-0 run to tie it up 29-29 with seven minutes on the clock. Wattawa broke the spell with an and-one, followed by a Billy three.
Senior Alyssa Adams built the lead to 10 points early in the four quarter, connecting on a midrange jumper, but Westminster responded with a huge run to capture a 51-50 lead with 3:02 to go.
Billy grabbed the lead back with another three, and Sorenson followed with an offensive board and layup to put FLC ahead 55-51 with under two minutes to go. Both sides earned a pair of free throws to close out the game in a 57-53 final.
Fort Lewis (7-11, 4-8 RMAC) will next take on No. 19 Colorado School of Mines (15-3, 11-2) at 5:30 p.m. Friday and MSU Denver (8-10, 6-6) at 3:30 p.m. Saturday.