Duenes scores in school-record 18 seconds
The Fort Lewis men's soccer team didn't waste any time getting on the scoreboard Thursday against CSU Pueblo.
The ThunderWolves played the ball back to their goalie. Tomas Duenes, however, was there to pressure him, and when the gaolkeeper tried to kick it out, Duenes intercepted the ball and kicked it into the net, giving FLC a 1-0 lead just 18 seconds into the contest. It was a school record for the fastest goal in a game for FLC.
"He did a good job being close to them when they were trying to build out," said FLC head coach David Oberholtzer. "He caught the keeper off guard being so close to him."
No goals were scored for the remaining 89 minutes, 42 seconds as FLC held on to win the game, 1-0, and snap a three-game skid of 1-goal losses.
"It was super-important," Oberholtzer said about getting the win. "One to get some points; we got three big points here at home against a good team. And two to get us some more confidence. Praise to the guys. They kept pushing and didn't waver."
Fort Lewis goalkeeper Peter Byrne made some good stops to keep CSU Pueblo from scoring, including a fully extended diving save to his left five minutes into the second half.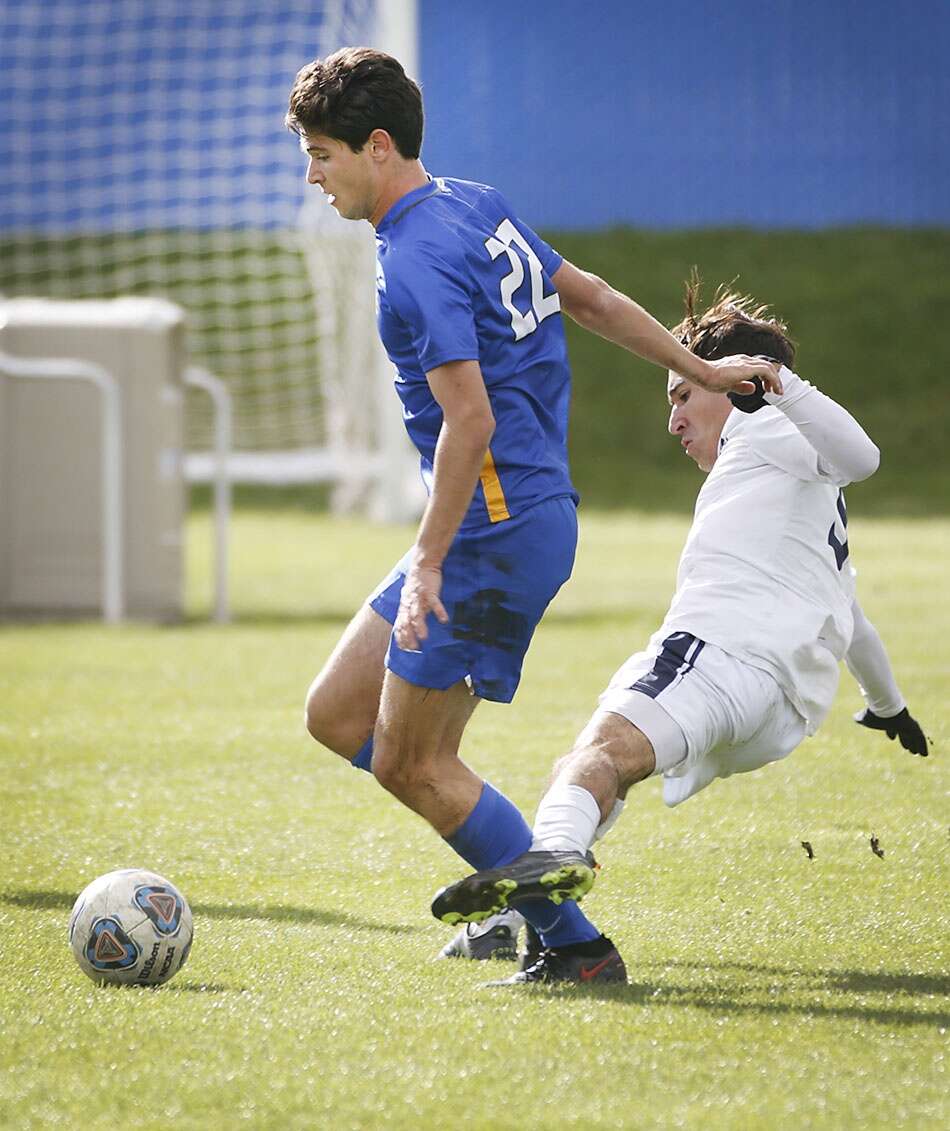 "I thought Pete was good and collectively the effort was good," Oberholtzer said. "We didn't give up a lot of good looks to keep the shut out and fend them off. I'm super-pleased."
FLC improved to 5-6-1 overall and 2-3-0 in the Rocky Mountain Athletic Conference. CSU Pueblo slipped to 9-4-0, 2-3-0.
The Skyhawks will return to Dirk's Field at 2:30 Sunday to square off against the University of Colorado at Colorado Springs (6-4-1, 2-2-1).