Kyle Grabowski
Position: Staff reporter
Phone Number: (970), 375-4540
Brown enters as discus favorite
14 Durango athletes ready for state meet
A small Ignacio High School track and field team shrunk once more. The Bobcats qualified six athletes for the CHSAA Class 2A state track and field championships, which start Thurs...
Wolverines advance with 'walk off' win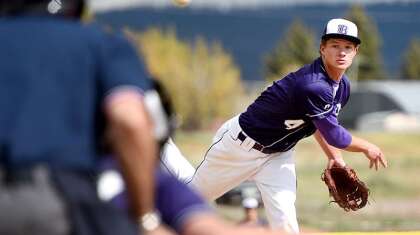 Wolverines not taking anything for granted
Fort Lewis College Skyhawks arrive in N.C. for nationals
Andrea and Jen are best friends off of the soccer pitch
Late-season loss doesn't hurt the Wolverines' playoff seeding
No league title? No problem. The Bayfield High School girls soccer team will play in its sixth consecutive state tournament Friday after receiving an at-large bid. The ...
Wolverines' 12-game winning streak ends
DHS boys swimming adds state qualifying times in home finale
BHS clashes with Salida after two postponements