Open fires of any kind are banned within city until further notice
Republican primary opponents offered voters a glimpse of their different approaches to legislating
2,500 riders, with family and friends, multiply the town's population many times over for several hours
Friday, May 27 Local Packet Pickup/Number Replacement, 3-7 p.m., 29th Street Park, at the intersection of 29th Street and East Third Avenue. Replacement costs $25. Saturday, May 28 M...
Crews prepare for hot, dry days ahead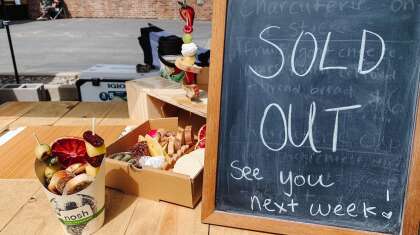 Owner Janelle Ochs says her business is value-based and community-driven, with almost all ingredients locally sourced
About 104 people participated in last week's quiz. Participants scored highest when asked why Durango & Silverton Narrow Gauge Railroad paused its operations May 15-17, with 98.1% of respond...
Peter Graves was a student at Fort Lewis College when he discovered his talent for calling sports events
Free, on-demand weekend nighttime transportation within city limits could start as early as Friday
Anna and Bill Anderson have operated no-kill dog shelter for about 40 years
Colorado Department of Transportation offers alternative routes
Forecasts show 58 degrees around Saturday's start time with 5 to 10 mph winds up the Animas Valley
Subscribe
Sign up for our daily email newsletter or to receive breaking news delivered to your inbox: