Driver failed to negotiate a corner on narrow alpine road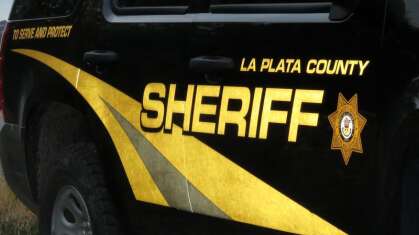 Paul Lundquist, 65, arrested on suspicion of felony menacing
Owners of taxable personal property may challenge the La Plata County assessor's valuation of their personal property from Tuesday June 15 to June 30. The value determined by the assessor i...
Smoky skies expected this week in Durango
Because of the current high temperatures, dry fuel conditions and the occurrence of recent wildland fires, Stage 1 fire restrictions have been implemented for all trust lands throughout the ...
Fire-mitigation work in Dalla Mountain Park will begin Tuesday June 15 and continue through fall. Crews with the Colorado Division of Fire Prevention and Control will consolidate existing pi...
Cyclists and support crews will camp in Parque de Vida, shop in host towns
Cause of blaze is under investigation
La Plata County Economic Development Alliance will host an in-person and virtual membership meeting at 8 a.m. Tuesday June 15 at the Fort Lewis College Innovation Center in Main Mall. The m...
Peter Jamieson reached the world's highest point twice in the 1980s
Ballots due by 4 p.m. Wednesday
No injuries in shooting north of Bayfield