Durango Bridge Club online and in-person play – all pairs received 50+ percent
Women's Resource Center will host its third annual Men In Heels fundraiser from 5:30-7 p.m. Sept. 13 on East Second Avenue. The competitive relay race puts teams of four in costumes and high...
Durango Cowboy Poetry Gathering is seeking home stays for performers Sept. 28 through Oct. 2. Twenty-eight Western entertainers will perform in numerous venues in Durango beginning Sept. 29....
Durango/La Plata Senior Center 2424 Main Ave., 382-6445 Events: Monday 10:30 a.m.: Watch Your Step (Marvel Methodist Church) 11 a.m.: Chair Zumba 12:30 p.m.: Duplicate Bridge ...
Cole's Chop Shop will host a pet adoption fundraiser from 10 a.m. to 3 p.m. Saturday at the shop, 2497 Main Ave. There will be live music, food, gun drawings, 50/50 drawings and onsite adop...
San Juan Basin Archaeological Society will host a presentation at 7 p.m. Aug. 10 at the Lyceum at Center of Southwest Studies at Fort Lewis College, 1000 Rim Drive. After a brief business m...
R1 Colorado Realtor recently hired a new agent, Kim Chism-Plotnik. Chism-Plotnik has experience in construction management and was regional manager of a recovery clinic. Through her experie...
Florida Grange will host a free mobile food market from 9 to 11 a.m. Aug. 12 at 656 Colorado Highway 172. The market is made possible through the partnership of Manna and Care and Share Food...
Durango/La Plata Senior Center 2424 Main Ave., 382-6445 Events: Monday 10:30 a.m.: Computer Class 11 a.m.: Chair Zumba w/Toning 12:30 p.m.: Duplicate Bridge 1 p.m.: Bingo, No...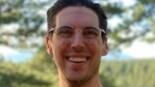 Advantage Physical Therapy & Wellness announced its newest physical therapist Preston Wolff. Wolff was born and raised in Washington, where he received his undergraduate degree from Whitwort...
Catholic Daughters of the Americas Court St. Anthony No. 1248 announces its 2022 Scholarship winners: Jacquelyn Marin and Carly Piccoli. Both women will receive $500 to support their college...
Pine River Shares is seeking volunteers to help unload semi-trucks filled with donated food destined for food insecure families in the Pine River Valley. A truck arrives at 8:30 a.m. every s...