Skyhawks aim to compete in spring season, not look ahead to fall
Metro State junior defender awarded for second time in career
SAN ANTONIO – The teams had barely landed in Texas when complaints of inequity between the women's and men's tournaments roared over social media posts noting the women's weight training fac...
ALBUQUERQUE – Richard Pitino is barely taking over at New Mexico and he's already fielding a challenge for his Lobos. The would-be opponent is Iona, the program coached by Pitino'...
Who: No. 12 seed Georgetown (13-12) vs. No. 5 seed Colorado (22-8) What: NCAA Tournament First Round When: 10:15 a.m. Saturday, CBS Where: Hinkl...
INDIANAPOLIS – Several prominent players at the March Madness basketball tournament took aim at the NCAA on social media Wednesday, demanding changes to how they are allowed to be compensate...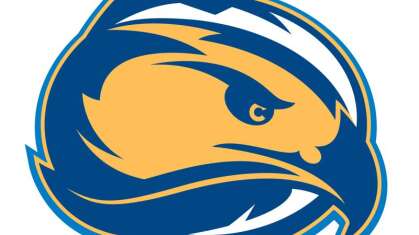 Nelson scores four, Basso stops 11 in road win
Gonzaga and Baylor spent almost the entire season holding down the top two spots in the Top 25. Makes sense they'd hold down a bunch of spots on The Associated Press All-America t...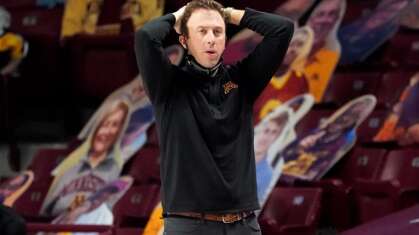 Lobos new coach left Minnesota a day earlier
LOUISVILLE, Ky. – Louisville Cardinals coach Chris Mack isn't holding his breath waiting for the call for his team to replace another unable to play in the NCAA Tournament because of COVID i...
Gonzaga opened the season at No. 1. The Bulldogs never let go of that ranking. Now, after a start-to-finish run atop The Associated Press men's college basketball poll, coach Mark...
The 68 teams whose names popped up in the March Madness bracket only thought it was time to celebrate: The next four or five days figure to be the most nerve-wracking part of their seasons. ...