Similar laws exist for judges; another measure may cover prosecutors and public defenders
DENVER – The Colorado House passed a measure Wednesday that would require people facing domestic violence protection orders to report their firearms, coming just days after a man shot and ki...
Legislative sessions remains significant with regard to gun control
Transparency bill could shine light on reading-related instruction
'Colorado deserves the leaders with the best ideas to win the office they want to hold,' says governor
DENVER (AP) — A Republican lawmaker in Colorado was reprimanded Thursday after calling a colleague "Buckwheat" during debate on legislation — a racist term that provoked outcry from Democrats at a time when America is confronting its history of discrimination.
Agency would house Colorado's new universal preschool program
Bill would boost training for police, sheriff's deputies on interacting with people with disabilities
New law prevents counties with prison-inflated populations from gaining political representation
DENVER (AP) — Colorado lawmakers are considering a bill that would prohibit insurance companies from using consumer information collected from outside sources such as social media and court and home ownership records, if used in a discriminatory way to determine insurance rates.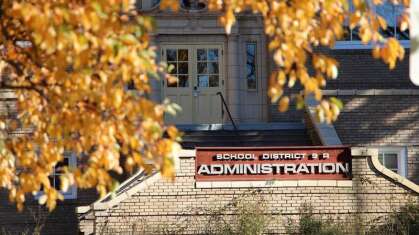 Legislation does not require districts to pay compensation
House Bill 1047 applies to large, growing counties