Health experts advise caution as county is still at elevated risk of infection
Macon hopes to share work with larger community
Pediatric offices will start vaccinating kids 5 and younger after federal approval
San Juan Basin Public Health recommends return to masks
Southern Health Partners allegedly violated Colorado's whistleblower law
Durango mayor catches virus, isolates abroad
Concentrations of the virus have increased 279% in the last 16 days
La Plata, Archuleta counties don't see eye-to-eye on delivery of services
All three airlines serving DRO made face coverings optional
In the latest battle of the coronavirus mutants, an extra-contagious version of omicron has taken over the world. The coronavirus version known as BA.2 is now dominant in at least 68 countri...
DATE: Apr 8, 2022 | CATEGORY: Health
Pandemic has eased and stimulus payments ended: So why hasn't our labor force recovered?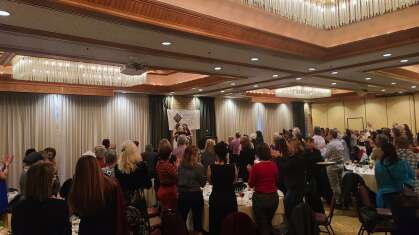 Karen Zink and Mariel Balbuena stand out for contributions amid COVID-19 pandemic