Project is testing for CO2 reservoir to meet increased demand
GRAND JUNCTION – Colorado Parks and Wildlife has reiterated to the Bureau of Land Management that it wants to see regulators consider limiting oil and gas pads to one per square mile in crit...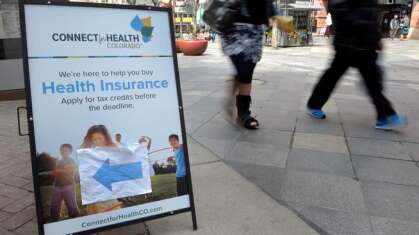 Legislature may address high Western Slope health costs
Acquisition expected to boost company's production
SANTA FE – New Mexico has netted more than $13 million from this month's oil and gas lease sale. The State Land Office says most of the proceeds from the December sale will go to ...
Stuck valve causes produced water to overflow tank
Shop may reopen in the spring
SANTA FE – The New Mexico State Land Office has set a record for its monthly oil and gas lease sale, generating more than $43 million for public schools and other trust land beneficiaries. ...
Party shift could change the fracking equation
DENVER – An oil and gas company that wanted to drill 14 wells that would extend underneath a Colorado lake has withdrawn its application amid public outcry over the proposal. The ...
DENVER – The Trump administration is again shelving plans to allow oil and gas drilling on public land in Colorado after complaints from state officials and activists. The U.S. Bu...
CHEYENNE, Wyo. – Energy leaders in Wyoming are closely watching the fate of a Colorado ballot initiative that would severely limit fracking on non-federal land in that state. The ...