Colorado senator urged waiting in 2016, during similar situation
Trailbreak Partners: Durango to benefit from urban flight
Mineral County sheriff says searches have led nowhere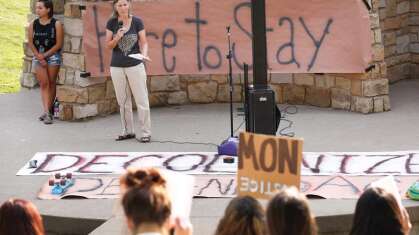 U.S. News & World Report ranks Fort Lewis College ninth for campus diversity among liberal arts colleges in its 2021 Best Colleges rankings. The top three liberal arts college...
Plaintiff changes venue to avoid further delay
With COVID-19 hitting the bottom line, SBDC adds disaster relief coordinator
Colorado Parks and Wildlife had asked anglers to stop at noon
Tax rates, abortion limits, wolves among issues to be decided by voters
Coroner '99%' sure remains belong to Mitchell Dale Stehling
COVID-19, racial justice movement, mail-in ballots make Election 2020 unique
Concerns about isolation have health experts focusing on networking
Pine River Library will host a virtual program with Andrew Gulliford from 6 to 7:30 p.m. Wednesday. Gulliford is a writer, historian and recent recipient of the 2019 Colorado Boo...