Some venues to require proof of full vaccination or negative test results
Organizers ask attendees to adhere to federal, state and local mandates
Event organizers say popular winter festival could not be held responsibly with virus
Annual event's raucous behavior puts officers on high alert
Winter carnival comes to a close with a clean report from DPD
Durango's week-long party rocked and rolled into the weekend starting early on Saturday. With the Light Parade in the rear view, A Rockin' Snowdown continued with heavy lifting, a big bowl of chili, a show for the dogs and, of course, some alcohol to wash it all down.
Chili made with peanut butter? Chef unveils concoction at Chili Cook-off
Snowdown's annual drag show was a big hit this year in Durango.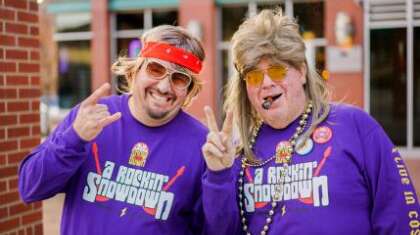 Snowdown pulls off drag show, bed races, sexy car wash, Light Parade
Video surveillance system will keep eyes on crowd