Boys need big rally in Telluride
Authorities unsure what caused vehicle to go off Imogene Pass
Early morning crimes reported in Sawpit and Placerville
Mountain hamlet will be served by Boutique Air
TELLURIDE, Colo. – Daily commercial flights at a southwestern Colorado airport begin for the first time this week. Officials with the Telluride Regional Airport say Denver Air C...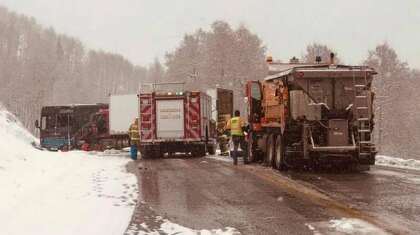 Nine people taken by van to Grand Junction
Highway closed for an hour to recover vehicle
Colorado Highway 145 reopened about 11 a.m. between Dolores and Telluride after a work crew recovered a crashed vehicle near County Road 38 at the West Fork of the Dolores River. ...
Medical condition thought to be cause
'It was just a very scary scene,' Sheriff's Office spokeswoman says
Four-day event features presenters, music, classes
Tim Cannon left July 8 to climb Iron Mountain