Love of mountains trumps love of winning for Spaniard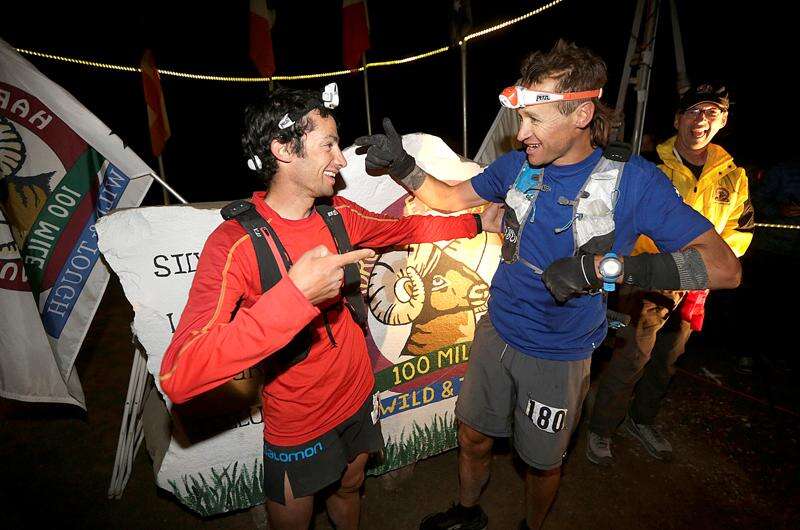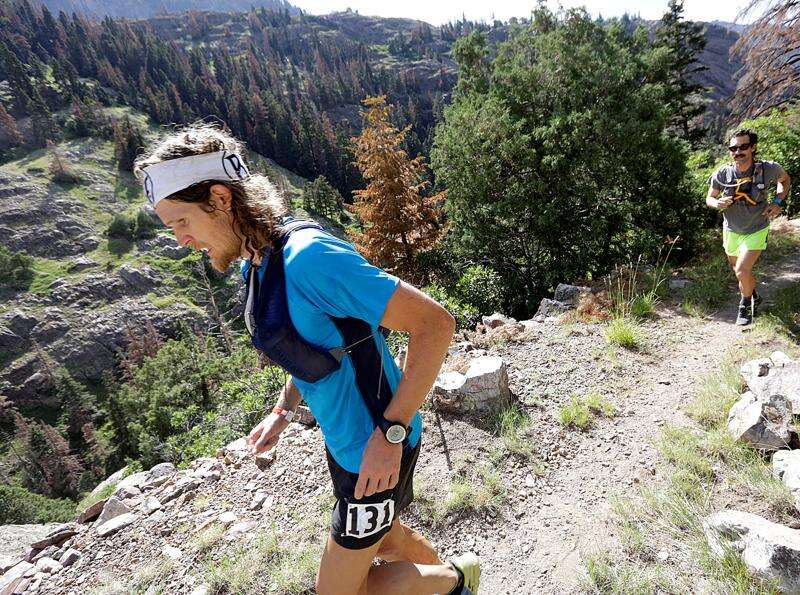 Kilian Jornet saw no reason to sprint to a solo finish ahead of Jason Schlarb at the Hardrock Hundred Mile Endurance Run. That's not who he is.
Jornet, a 28-year-old from Spain who conquers mountains on foot and skis at a level never seen before, ran hand-in-hand with Durango's Jason Schlarb to the finish line in under 23 hours Saturday in Silverton. The co-champions kissed the finisher's rock together and shared the story of the bond they developed over the course of the race's final 50 miles.
Jornet, who already holds the course records running in both directions, doesn't run for the glory of winning, though. His love of the mountains and desire to share his experiences with like-minded people is what motivates him.
"It was a good competition from the beginning," he said. "Then I think it was nice to share, like when you run long distances to share with the nature and the environment and the volunteers and with the other runners. It makes no sense to finish on a sprint after 23 hours almost sharing a race. Thought it was really cool to be in the race with people."
The Hardrock 100 allows only 152 runners into the field each year, creating a sense of family for all the runners, pacers, crew members, aid station volunteers and race directors. In only three years, Jornet has come to represent everything the Hardrock family stands for.
"(Jornet) is a class act. If I could think of somebody who embodies all that it is, it's him," race director Dale Garland said while fighting back tears. "He does it for the right reasons. In a world with a lot of other distractions, I don't think he gets the credit he deserves for being the champion that he is. He's doing it for the reasons worthy of emulating. There's not a lot of athletes like that."
Jornet's attention over the last year has turned more to alpine climbing as he chases summits and incredible feats in the mountains. His upcoming film project Summits of My Life will detail that journey.
Jornet and Schlarb's bond grew over discussions about skiing that lasted hours. Jornet got his start in ski mountaineering, and Schlarb completed the first Hardrock course traverse on skis in March. Two men inspired by their mountain surroundings came together to finish the race in under 23 hours, the only two men to ever accomplish that feat.
"For me, outside of the course, it was getting to know my running role model and idol for mountain running," Schlarb said when asked what the high point of his race was. "That's pretty special."
Schlarb, who is a decade older than Jornet, said he had never built that kind of fellowship with another runner. He said it inspired him and kept him engaged.
"Not just because it was a great race, but it was a really fun time," he said.
Jornet said the Hardrock holds a special place in his heart for the beautiful landscape, technical trails and the atmosphere and philosophy of the race.
He said he hopes to return every year, but next year might be different. Jornet hopes to run Mount Everest and set the speed record up the world's tallest peak.
"I need to plan it," Jornet said of next year's Hardrock and how it will fit his schedule. "For sure a race I want to come back all the time. I will go to Everest and, depending on how it goes there, if I need to go there the year after and things. If not, it's a race I always want to come back to."
There's no doubting Jornet's ability to accomplish such a lofty feat, and he's sure to make plenty of new friends along the way.
jlivingston@durangoherald.com